Slip and Fall Lawyers in New York City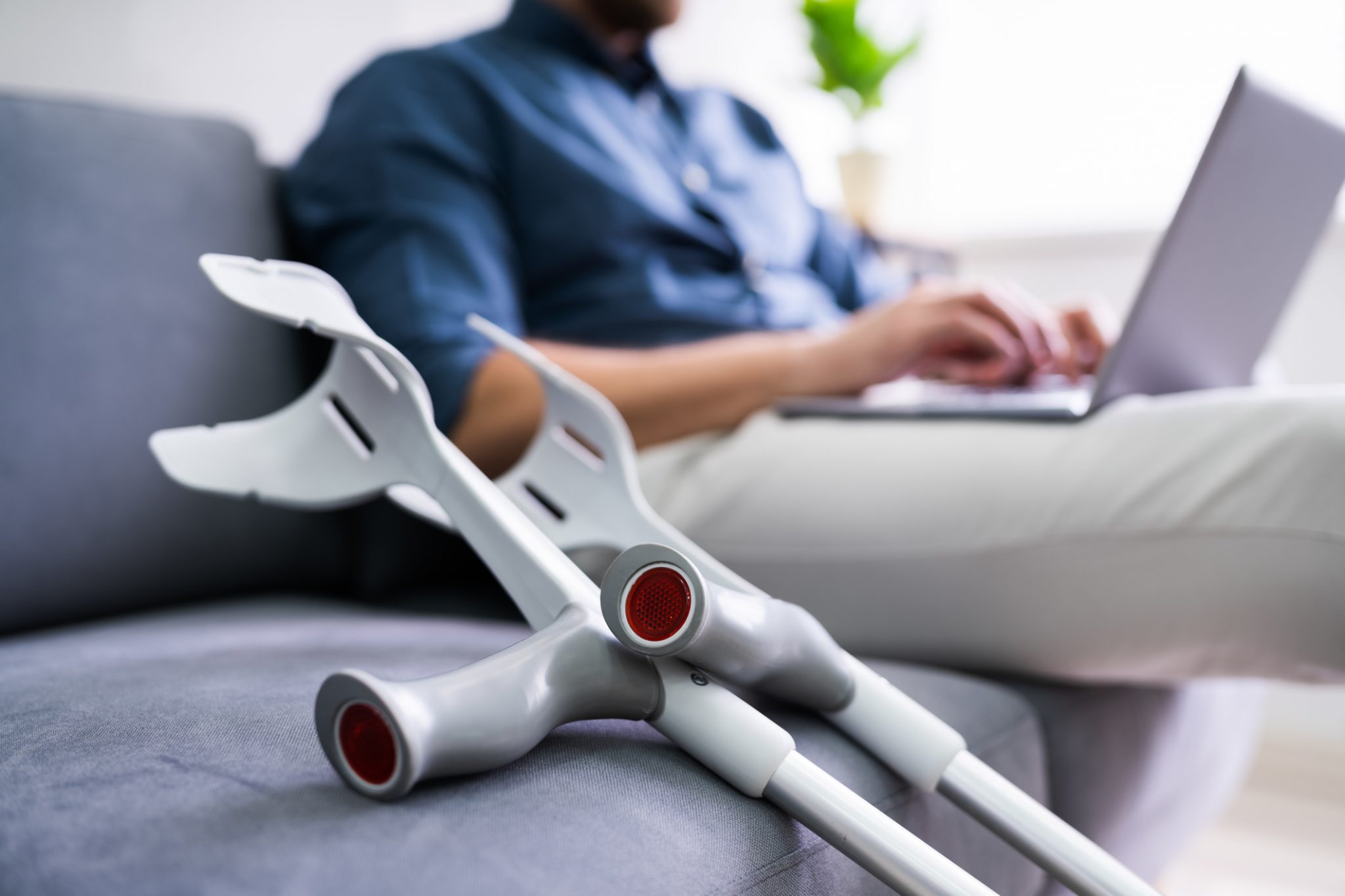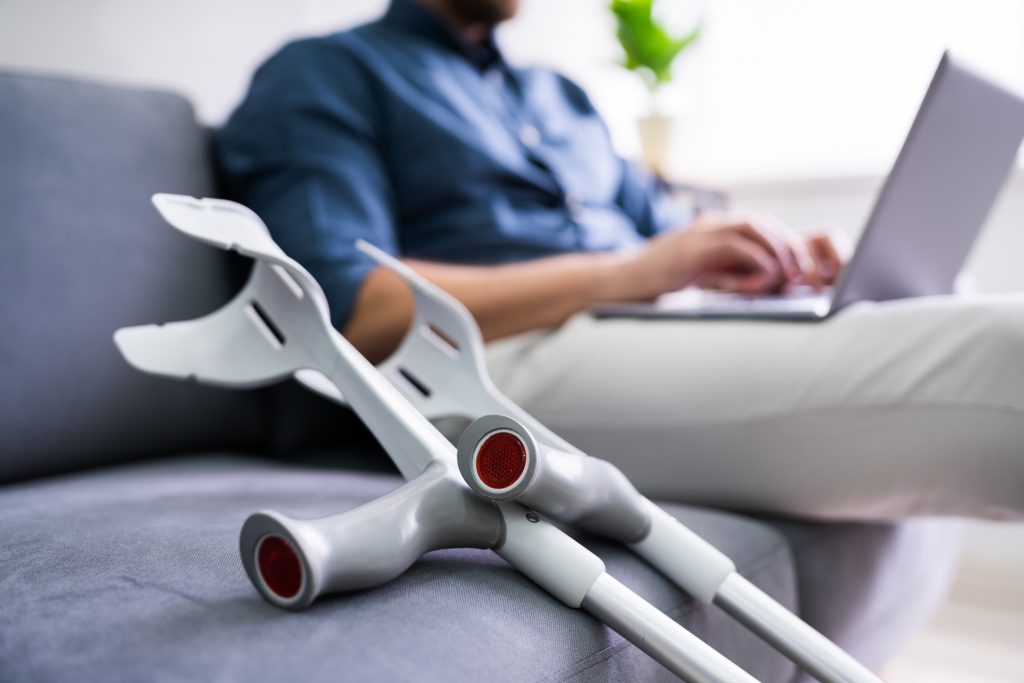 A slip and fall accident commonly occurs as a result of unsafe or dangerous conditions on public or private property. Often, these conditions are the result of negligence on the part of the property owner. In the wake of a serious injury, an experienced slip and fall lawyer at Douglas & London can protect your rights to monetary compensation.
Whether the fall took place in a business, home, government building, or store, our legal team will investigate the circumstances to determine liability, and take appropriate measures to ensure victims are properly compensated by negligent parties.
Douglas & London attorneys have helped our clients collect millions in restitution following slip and fall accidents. Due to the complex nature of premises liability claims in New York, it pays to align yourself with a reputable law firm that can stand up to insurance companies and maximize your chances of recovering fair reparations.
Douglas & London provides sound legal advice and can quickly assess if you have the elements of a successful slip and fall claim.
Call our experienced slip and fall attorneys for a free consultation!
Proving Negligence After Slips, Trips and Falls
Slip and fall victims can face insurmountable losses unless they take legal action. In addition to requiring considerable medical attention, 22 percent of slip and fall accidents require 4 weeks away from work. Proving negligence is the key to collecting compensation in a slip and fall lawsuit.
Your NYC personal injury lawyer must prove three elements. First, that you had a right to be on the property, and were not trespassing. Second, that the owner was negligent in some aspect regarding the upkeep of the property, resulting in a hazardous condition. Third, that this negligence caused your injury, resulting in losses.
New York property owners have certain duties to ensure their premises are reasonably safe, but a slip and fall accident doesn't guarantee a legal claim. For example, a container of cooking oil falls and breaks in a store, causing you to fall immediately afterward. This would not be considered negligence because the employees did not have time to become aware of the problem and take measures to remedy the situation. However, if it can be proven that an employee was aware of the spill but failed to clean it or provide adequate warning, the property owner may be held liable.
If a property owner is aware of a potential danger – such as spilled liquid or a recently waxed floor – and provides adequate notice, he or she cannot be considered negligent. If they had knowledge of the hazard but made no repairs or attempts to alert patrons and guests, he or she may be liable for any injuries that result.
Injuries Stemming from Slip and Falls
Slip and fall accidents can result in catastrophic harm, especially among the elderly, who are more likely to develop additional health complications. In New York, the law allows victims to seek legal redress from any parties who contributed to slip and fall injuries such as:
Spinal cord damage
Broken bones
Skull fractures
Traumatic brain injury
Soft tissue injuries
Nerve damage
Contusions and muscle strains
It's no secret that insurance companies will attempt to deny or undervalue a claim, but our attorneys are well-versed in these tactics. We leverage our knowledge and resources to preserve compelling evidence and secure expert testimony, allowing clients to recover the full compensation they deserve, even if they partially share fault for the accident.
Common Causes of Slip and Fall Accidents
According to the NY Department of Health, the majority of falls are not accidental but are associated with recognizable risk factors. Some of the most common causes of slip and fall accidents include:
Floors that are wet or oily, either due to some form of a leak or a product spill
Uneven or broken sidewalks
Loose extension cords
Rugs or carpets that are not secured
Broken or damaged stair treads
Loose or broken floorboards
Damaged thresholds
Failure to take necessary steps to remove snow, ice, or other hazards from walkways
Time Limits for Filing a NY Slip and Fall Lawsuit
In New York, the statute of limitations for filing a slip and fall claim is three years from the date the injury took place. If you fell and were injured in a public park, or another property managed by the City or municipality, the filing deadlines are shorter. Whether the potential defendant is a government entity or a private landholder, always seek legal counsel from a qualified personal injury attorney who can protect your right to pursue civil justice.
How Much Is My Slip and Fall Case Worth?
Slip and fall settlements can range dramatically from case to case, depending on the nature and severity of the injuries sustained. The amount of damages recovered will hinge largely on the amount of supporting evidence presented, and the total value of your economic and non-economic losses.
As seasoned negotiators with ample trial experience, Douglas & London attorneys can maximize the value of a slip and fall claim, ensuring that a settlement or verdict takes into account the following:
Medical and hospital expenses
Lost wages and income
Physical and emotional pain and suffering
Mental anguish
Loss of enjoyment of life
Rehabilitation costs
Injured in a slip and fall accident? Tap to call for a FREE consultation!
New York Slip and Fall Attorneys You Can Depend On
If you or a loved one were injured on someone else's property, you may have a viable claim for monetary damages. There is no cost to speak with an experienced NYC personal injury attorney at Douglas & London about your case, and our veteran legal team offers tenacious advocacy on a contingency-fee basis, meaning there are zero upfront costs. Explore your legal rights by reaching out for a complimentary case evaluation.