Camp Lejeune Water Contamination Lawsuit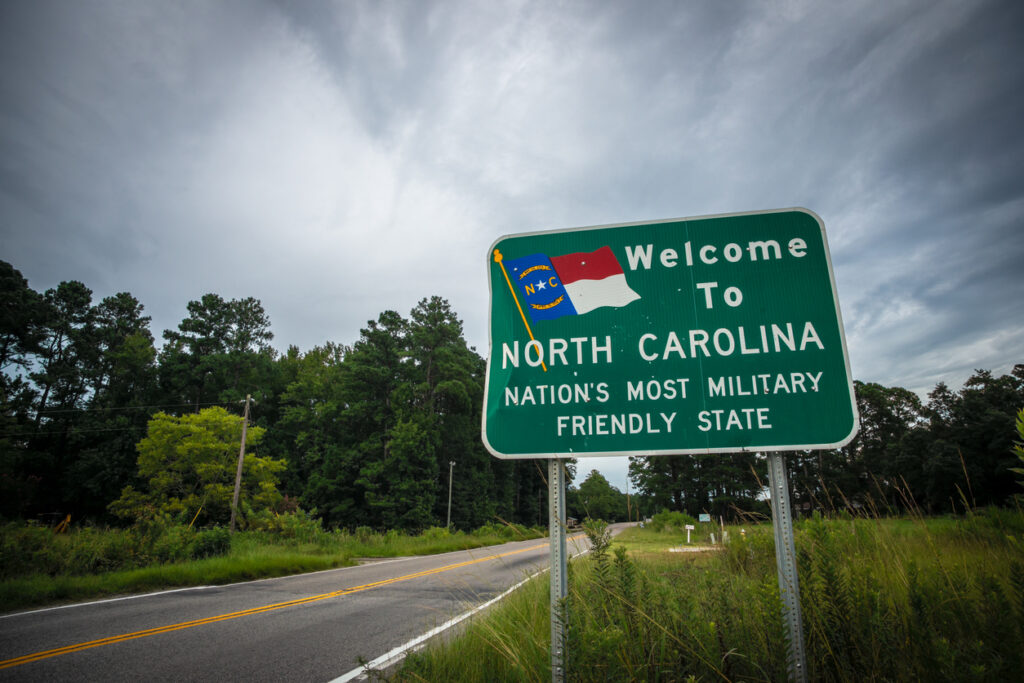 Servicemen and women, their family members, and other people who were stationed or worked at Camp Lejeune between August 1953 and December 1987 may have been exposed to contaminated water. For 35 years, countless veterans, guardsmen, reservists, and their relatives drank and bathed in water that was laced with highly toxic cancer-causing chemicals.
At Douglas & London, we are dedicated to helping those who have suffered health complications from their time at this Marine Corps Base in Jacksonville, North Carolina. Whether you were already denied VA disability benefits for your illness or have yet to apply, we stand ready to advocate on your behalf. It costs nothing to speak with an environmental toxic exposure attorney about your rights to compensation. We are a national personal injury law firm that handles claims in North Carolina and all 50 states. There is no obligation to explore your options for bringing a Camp Lejeune contaminated water lawsuit with our highly experienced lawyers.
Moreover, new legislation will soon allow eligible veterans, dependents, and civilian contractors to file a lawsuit for appropriate reparations. According to the Agency for Toxic Substances and Disease Registry, as many as one million veterans, civilian staff, and relatives may have been exposed to contaminated drinking water.
Who Can Sue for Contaminated Water Illness?
Once the Camp Lejeune Justice Act is passed into law, anyone exposed to Camp Lejeune's contaminated water for 30 days between 1957 and 1987 will be eligible for legal action. Our attorneys are currently reviewing claims from individuals who meet the following criteria:
You were stationed, lived, or worked at the Marine Corp Camp Lejeune base in Jacksonville, NC, for at least 30 cumulative days between 1957 and 1987
You have been diagnosed with adult leukemia, liver cancer, kidney cancer, aplastic anemia, lung cancer, non-Hodgkin's lymphoma, multiple myeloma, or other health disorders listed below
You have medical documentation that supports your illness, injury, or disorder
You have not applied for VA disability compensation or have been previously denied
Camp Lejeune Water Contamination Injuries and Side Effects
In the early 1980s, it was discovered that two water systems that supplied Camp Lejeune with potable water had been contaminated with industrial solvents. In addition, dangerous concentrations of trichloroethylene (TCE) and perchloroethylene (PCE) were attributed to groundwater contamination from a nearby dry cleaner. Over many years, military personnel and workers unknowingly drank, cooked, bathed, and swam in water contaminated with dangerous chemical compounds.
Toxins and carcinogens found in the Camp Lejeune water supply have been linked to a number of cancers, life-threatening conditions, and reproductive disorders, including:
Breast cancer
Kidney cancer
Multiple myeloma
Bladder cancer
Leukemia
Lung cancer
Hepatic steatosis
Esophageal cancer
Miscarriage
Non-Hodgkin's lymphoma
Scleroderma
Neurobehavioral effects
Parkinson's disease
Renal toxicity
Female infertility
Myelodysplastic syndromes
If you or a family member are suffering the effects of water contamination at Camp Lejeune, do not hesitate to reach out for legal assistance. Our expert team can outline the best strategy to secure compensation for your disability and losses.
We Continue to Investigate the Following Injuries:
Bladder cancer
Kidney cancer
Brain cancer
Lung cancer
Soft tissue cancer
Liver cancer
Breast cancer
Cervical cancer
Lung cancer
Prostate cancer
Rectal cancer
Ovarian cancer
Hodgkin's disease
Leukemia
Non-Hodgkin's lymphoma
Cardiac effects
End stage renal disease
Parkinson's disease
Multiple myeloma
Scleroderma
Fetal death
Esophageal cancer
Oral cleft defects
Choanal atresia
Neurobehavioral performance deficits (decreased blink reflex, and mood effects)
Low birth weight
Eye defects
Miscarriage
Major malformations
Small for gestational age
Impaired immune system function
Neurological effects (delayed memory, visual perception, attention and color vision issues)
Severe, generalized hypersensitivity skin disorder (autoimmune related)
Aplastic anemia
Myelodysplastic syndromes
Liver cirrhosis
If you or a loved one has been diagnosed with any of the above, please contact us so that we may investigate a potential claim on your behalf.
Contaminants at Camp Lejeune
Several volatile organic compounds, or VOCs, were identified in Camp Lejeune's water supply. Investigations by the EPA and CDC trace the contamination to an off-base dry cleaner, local industrial spills, and seepage from underground storage tanks. Eventually, more than 70 toxic compounds were found in the camp's water supply, but the most prevalent contaminants included:
Trichloroethylene (TCE) – a solvent utilized to decrease metal components, which has been shown to cause liver and kidney cancer
Perchloroethylene (PCE) – an industrial de-greaser, classified as a "likely carcinogen" by EPA
Benzene – a known cancer-causing agent, Benzene is linked to high rates of leukemia and blood-based cancers
Toluene – a common ingredient in de-greasers, toluene exposure is linked to certain cancers as well as non-Hodgkin's lymphoma
Vinyl chloride – used to make PVC, this colorless gas is connected to an increased risk of hepatic angiosarcoma, as well as lymphoma, lung cancer, brain cancer, and leukemia
Studies indicate that VOC contaminants in Camp Lejeune's water were 300 times the accepted safety levels.
By all accounts, between August 1953 and January 1985, this North Carolina Marine Corps base had some of the nation's most dangerous and contaminated waters. And those who were injured by this exposure deserve justice and fair compensation.
Camp Lejeune Drinking Water Lawsuit – Free Case Review
If you or a loved one developed cancer, neurological disorders, or another disease from contaminated water at Camp Lejeune, the law affords remedies. Contact Douglas & London today to schedule a free, no-obligation case review. Our toxic exposure lawyers are standing by to answer your questions.
A successful military base water contamination lawsuit can recover damages for medical expenses, ongoing healthcare needs, loss of income, and other damages.