Exactech Knee Replacement Lawsuit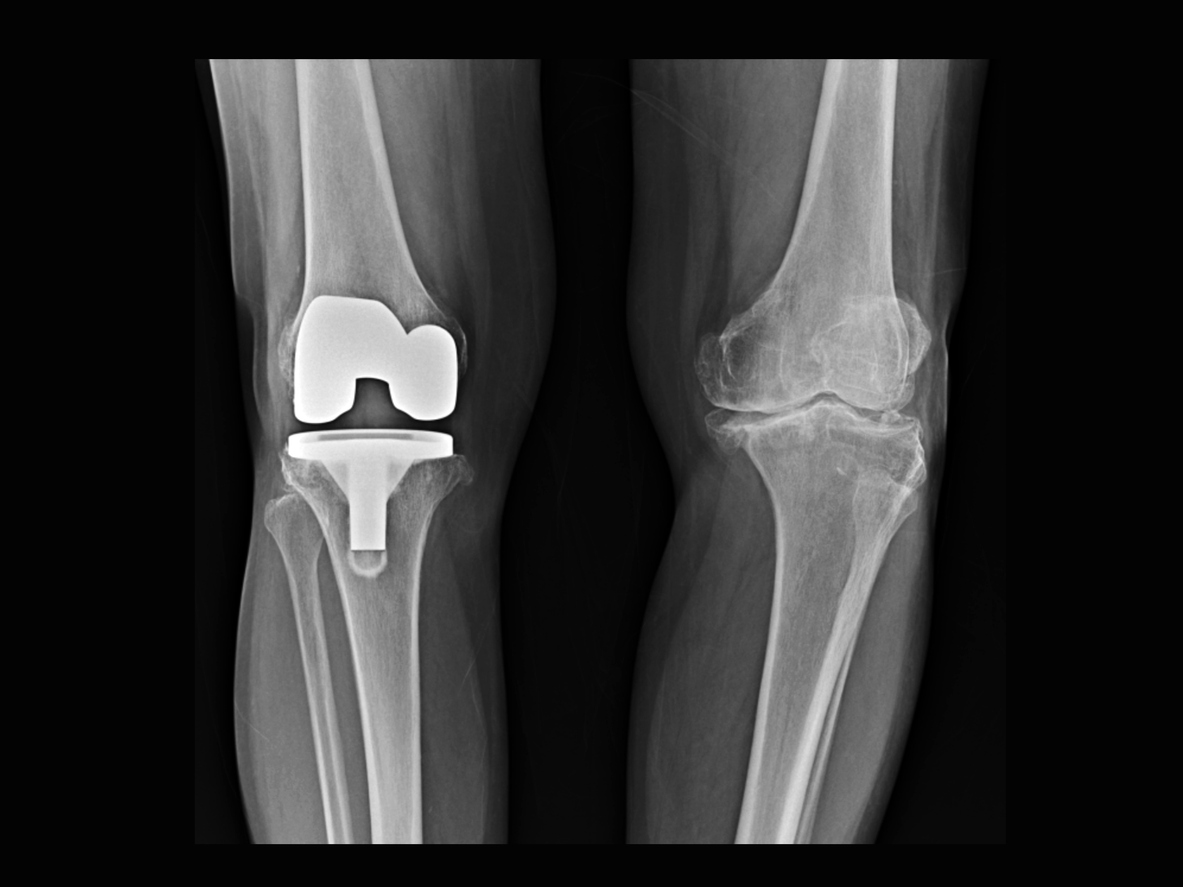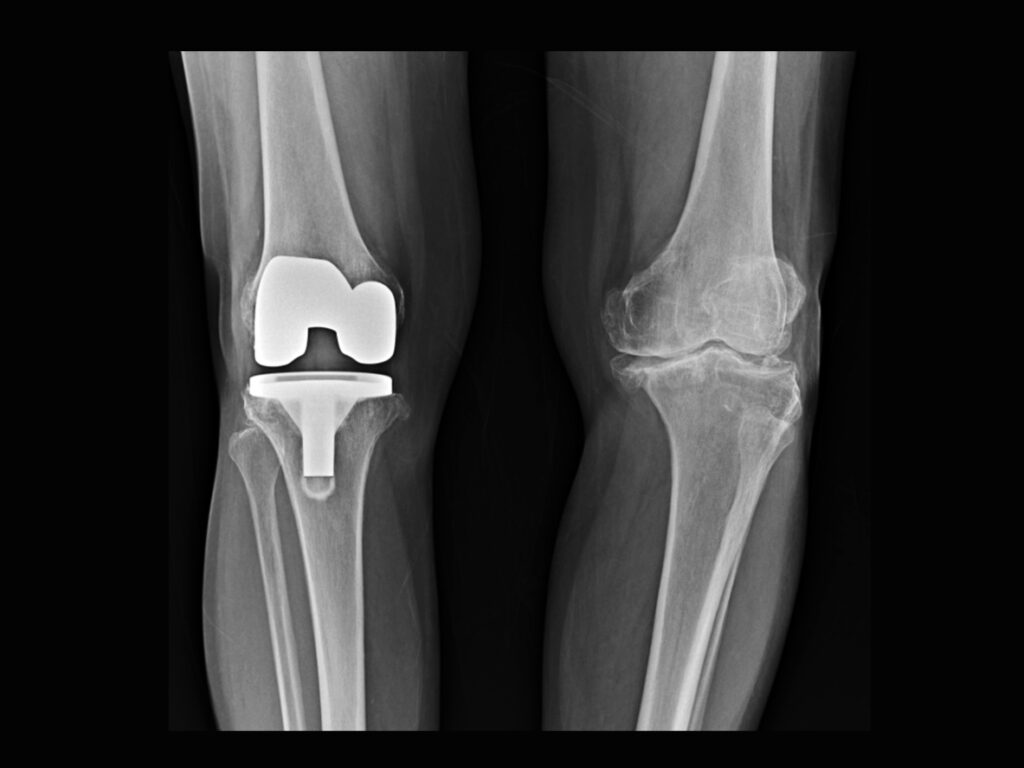 Knee replacement surgery is the treatment of choice for many who suffer from advanced degenerative arthritis. Implant failure can happen for a lot of reasons, including excess wear, loosening, and infection. When prosthesis failure is attributed to product defects and faulty components, patients deserve to be compensated.
A sweeping recall of Exactech knee replacement inserts has spurred litigation across the country. Plaintiffs argue that the manufacturer knew that the plastic liners in their knee replacements were faulty, yet continued to market and sell the device under misleading pretenses.
If you had a knee replacement with a recalled Exactech implant and are experiencing problems, we encourage you to speak with a defective medical device lawyer at Douglas & London about your legal options. Our law firm is investigating Exactech injury claims nationwide, and offers free case evaluations.
Find out if you're eligible to file an Exactech knee lawsuit and seek compensation for medical expenses, revision surgery, pain and suffering, and other losses.
What Exactech Knee Components Have Been Recalled?
In 2021, Exactech announced a Class II recall of certain knee implants manufactured from 2004 after finding that defective packaging compromised the integrity of polyethylene inserts. The company issued a letter to hospitals and healthcare professionals stating that knee replacement implants packaged in non-conforming vacuum bags were exposed to oxygen, causing oxidation of the materials. This oxidation can cause the inserts to degrade more rapidly, contributing to premature device failure.
The recall includes all knee and ankle arthroplasty polyethylene inserts packaged in non-conforming bags regardless of shelf life or label. The device manufacturer cautions that oxidation can impair the mechanical properties of the insert and lead to accelerated wear debris production, component fracture, and other complications that require revision surgery.
More than 147,700 devices here in the U.S. have been affected by the recall, including:
| | |
| --- | --- |
| System | Release Date |
| OPTETRAK® | 1994 |
| OPTETRAK Logic® | 2009 |
| TRULIANT® | 2017 |
| VANTAGE® | 2016 |
Exactech recommends that surgeons and doctors closely monitor the affected patients for osteolysis, accelerated wear, and signs of early failure.
Signs of Exactech Knee Replacement Failure
If you have an Exactech knee prosthetic and are unsure if the device was included in the recall, speak to your surgeon. Symptoms of premature failure of the defective components include:
Pain while walking
Swelling around the knee
Inability to bear weight on the joint
Instability
Clicking or grinding at the implant site
Orthopedic surgeons who suspect early implant failure have been instructed to take X-rays to determine if corrective surgery is necessary.
Exactech knee replacement lawsuits
Many dozens of individuals have suffered painful complications from preventable wear of the Exactech polyethylene inserts. And though Exactech is managing a claims reimbursement process for all "out-of-pocket" expenses incurred by affected patients, the compensation recovered through litigation is likely to be substantially higher.
Douglas & London can help eligible claimants file an Exactech knee replacement lawsuit with a view toward maximizing legal recovery. We understand the far-reaching repercussions of defective knee replacements that can severely undermine quality of life. The inability to bear weight on a knee joint impacts mobility, making daily activities like climbing stairs, getting dressed, or bathing exceptionally difficult. Whether your device was part of the Exactech Optetrak recall, or a defective Truliant or Vantage component, our attorneys will outline the best legal strategy for your particular circumstances.
Potential Compensation for Plaintiffs
Like any medical device manufacturer, Exactech has a legal duty to ensure their knee replacement products are free of design and manufacturing defects and safe for their intended purpose. They also have an obligation to warn the medical community and general public of high rates of premature failure in a timely fashion.
Plaintiffs who choose to sue Exactech for failure to warn, strict liability, and negligent misrepresentation may recover damages to account for:
Past and future medical expenses, including those for revision surgery
Lost income
Rehabilitation expenses
Pain and suffering
Loss of future earning capacity
Home health care costs
Mental anguish
Loss of enjoyment of life
Loss of spousal consortium
The value of a knee recall lawsuit or Exactech hip replacement lawsuit will depend on your age at the time of joint replacement surgery, the extent of your injuries, financial losses, and other factors.
Exactech Knee Lawsuit Case Review
Headquartered in New York City, Douglas & London represents clients from all 50 states. Our trial attorneys have extensive experience handling defective medical device mass torts, securing millions of dollars on behalf of clients. Put our experience, dedication, and resources to work for you. Call today for a free consultation and case review.