About the Firm
The law firm of Douglas & London comprises of a a team of attorneys handling a wide range of cases and claims. We fight for the rights of our clients and hold responsible parties accountable for their actions. Since opening our practice in 2002, our attorneys have earned us the distinction of being in the Top 5 Mass Tort Firms in the country while helping clients collect hundreds of millions in restitution. Whether you have a personal injury, mass tort, or consumer class case, we can help you collect the compensation you deserve. Contact our law firm online today or call (212) 566-7500 to schedule a free consultation.
Our Attorneys
The attorneys of Douglas & London are committed to fighting for our clients with everything we have. Many of our attorneys have been with the firm for more than 10 years and represent clients in all 50 states. With more than $1 billion in verdicts and settlements, we have made a name for our firm specializing in mass tort cases involving harmful medications , defective medical devices, and environmental toxic exposure.
We will not hesitate to take large corporations to trial. Our track record of securing large verdicts and settlements helps us to resolve cases in a relatively short time frame. Douglas & London attorneys work on a contingency fee basis, meaning that we don't receive payment unless your case is successful. Contact us now for a free consultation.
With more than $18 billion in verdicts and settlements, we are determined to fight for the rights of our clients and hold responsible parties accountable for their actions.
Areas of Practice
At Douglas & London, our three primary areas of practice are personal injury, mass torts, and consumer class action cases.
---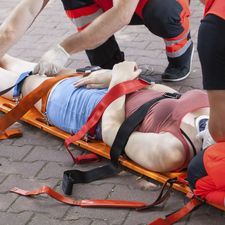 Mass tort litigation is often confused with a class action lawsuit, but there are some key differences. With mass tort litigation, each case is evaluated and moves through the court system on its own merits, while benefiting from otherwise prohibitively expensive and time-consuming discovery that is shared between all of the plaintiffs pursuing cases against a single or set of defendants. By sharing this process with other plaintiffs, we can use research and evidence collected across cases to obtain a fair and just verdict or settlement for our clients. Below are some of the cases we are currently working.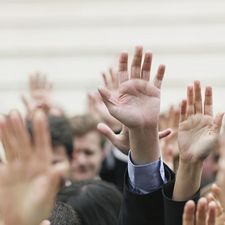 Consumer class action lawsuits bring a single lawsuit on behalf of many plaintiffs who have all suffered the same damage against a single defendant or group of defendants. The defendants are normally corporations that have defrauded their customers in some way, such as false advertising, deceptive marketing or overbilling. Because a class action lawsuit is a single case, any verdict or settlement secured is distributed equally to all qualifying participants.
---
Community Involvement
At Douglas & London, our attorneys are invested in our community. We take every opportunity we can to give back to our community and the people who have supported us. Our attorneys are involved in a variety of local and national charities. Some of the charities and organizations we support include:
---
Contact Us
At Douglas & London, we can provide you with the legal representation you need to hold the responsible parties accountable and secure the verdict or settlement you deserve. If you or a loved one has been injured, contact Douglas & London at (212) 566-7500 or Email to schedule your free case review.