---
Personal Injury Lawyers in New York City
---
The stress of an injury is complex- physically, financially, and emotionally. The burden of a lawsuit can be immense, and the fight ahead looks impossible. But justice is within reach.
Get the Compensation You Deserve
At Douglas & London, we are not afraid to take on the difficult cases. Our experience, care and work ethic is second to none. We consult the best experts and specialists and give your case the attention it deserves. We produce extraordinary results… don't hesitate, it's time.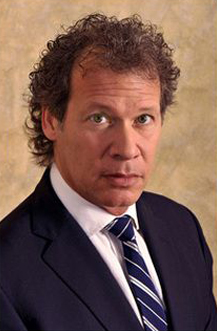 Michael A. London
Partner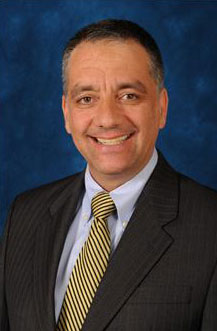 Randolph D. Janis
Partner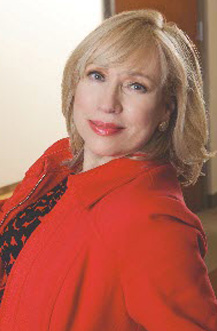 Stephanie O'Connor
Partner
Over $18 billion Recovered for Our Clients
---
$20,350,000
PRODUCT LIABILITY
$8,500,000
MEDICAL DEVICE PRODUCTS LIABILITY
$8,180,000
PHARMACEUTICAL PRODUCTS LIABILITY
$6,000,000
MEDICAL MALPRACTICE
$2,800,000
CONSTRUCTION SITE ACCIDENT
---
We Handle the Following Types
of Personal Injury Cases
---
---
Client Testimonials
---
"Gary and Michael are very professional and gave me the personal attention I wanted for my son, who was struck by a train and almost died. I was able to speak to Gary whenever I needed him. I would recommend this firm highly."
"I don't think a person could find a better firm than Douglas & London. They went way out of their way to help us with my medical malpractice case. Their investigation revealed the real problem and the people who caused it… they brought them to trial. I smile whenever I think of them."
---
---
Meet New York Attorney Gary J. Douglas
New York attorney Gary J. Douglas received his JD from Jacob Fuchsberg Law Center of Touro College in New York. Known as a trailblazer in product liability and environmental toxic torts, Mr. Douglas has served as lead trial counsel or co-counsel in litigations resulting in settlements and verdicts totaling over $3 billion in his career thus far. He routinely secures seven-figure victories in medical malpractice and personal injury cases. He served as lead counsel or co-counsel in a number of landmark victories, including:
$20 million for the first verdict in the history of the State of New York against the tobacco industry for the death of a 58-year-old former smoker of Lucky Strike cigarettes.
$1.6 million, $5.6 million, and $12.5 million verdicts against DuPont for injuries sustained following their contamination of the water supply near Parkersburg, West Virginia
$20 million verdict on behalf of a 16-year old whose skull was fractured when he was struck by the New York City subway.
$8.5 million in a wrongful death case against Ethicon Endo-Surgery for a defective stomach stapler
$8 million against Merck & Co for jaw injuries from osteoporosis drug Fosamax (the first victory)
Mr. Douglas is a past recipient of the prestigious Clarence Darrow Award, selected for his championing of the underdog. He has appeared on ABC's Good Morning America, NBC News, CBS News, Fox News, and others.
Choose a Top New York Personal Injury Lawyer with Tenacity and a Winning Track Record
Since opening our practice in 2002, our New York personal injury lawyers have secured more than $1 billion for our clients. Since opening our practice in 2002, our attorneys have worked tirelessly on behalf of those injured by another's negligence or malpractice. If you or a loved one has suffered injuries due to another party's negligence or misconduct, our attorneys can help you and your family rebuild your lives. You are entitled to seek compensation for damages such as: physical and emotional pain and suffering; past, present, and future medical expenses; past, present, and future loss of wages; property losses; home modifications and assistive technology; reduced quality of life; wrongful death, burial costs, and funeral expenses. We are not daunted by the deep legal resources of our opponents. We fearlessly pursue justice to the fullest, fighting proudly for the underdog, making sure you obtain maximum compensation to receive the best possible care going forward.
We understand the financial hardship you have faced in the wake of catastrophic injury, which is why we provide our expert legal acumen at no upfront cost to you. You only pay us an agreed-upon legal fee following the successful resolution of your case. If we don't win, you walk away, without paying a cent. Contact Douglas & London for your free consultation.
What Makes Us Different Than Other New York Law Firms
There are many New York law firms to choose from, but we excel in several unique personal injury niches:
Meet New York Attorney
Michael A. London
New York attorney Michael A. London received his JD from Brooklyn Law School. For two decades, he has devoted his career to complex litigation and settlement of product liability, environmental, pharmaceutical and medical device cases. He has served as lead counsel on a number of high profile MDLs:
$700 million to settle 8,000 claims - Zyprexa (MDL 1596)
$2 billion to settle over 17,000 claims – Yasmin and Yaz (MDL 2100)
$650 million to settle 4,000 claims – Pradaxa (MDL 2385)
$671 million to settle 3,600 claims – DuPont C-8 (MDL 2433)
Mr. London successfully negotiated confidential settlements on behalf of thousands of clients injured by their use of Invokana, Levaquin, Ortho-Evra, DES, transvaginal and hernia mesh products, and Bayer Aspirin. Mr.London helped secure a $20 million verdict for the widow of a former smoker – the first tobacco case tried in New York State. He has successfully represented the World Trade Center disaster site plaintiffs and families who suffered as a result of chorionic villi sampling procedures. Mr. London is known for his speed and efficiency, settling most claims in 18 to 47 months from the centralization of MDL. You may have seen him on CNN, MSNBC, NBC, ABC, or in the NY Times, New York Magazine, or Forbes.
Why Do You Need a Car Accident Lawyer?
If your car accident resulted in minor property damage worth less than $5,000 and no injuries, you may not need the services of a New York car accident lawyer. In most situations retaining a car accident lawyer will benefit your case by:
Providing honest counsel, so you can determine whether you should proceed through insurance or file a lawsuit.
Investigating the factors leading to the crash, uncovering crucial facts and ascribing any third party liability.
Interviewing eyewitnesses, bystanders, and defendants, procuring expert witnesses to testify on your behalf.
Paying all upfront filing fees and litigation costs up front; ensuring that all appropriate deadlines are met.
Fighting tenaciously against insurers for maximum compensation during settlement negotiations.
Building a strong, persuasive case to go before judge and jury.
Overcoming defense appeals, objections, and blame games that seek to tarnish your reputation.
Holding defendants accountable for paying their court-ordered settlement or award in-full, on-time.
The likelihood of success and amount of money you receive will depend upon the severity of the crash, the property damage, the number of people injured, the severity of the injuries, proof of negligence, the trustworthiness of your story, and the reputation of your selected legal team. Our car accident attorneys have secured millions of dollars for our clients. Contact us to find out what we can do for you and your loved ones.
No Fee Unless We Win
---
At Douglas & London, your consultation is free, and there is never a fee unless we win your case. Call today for a free lawsuit review. Speak to one of our attorneys and find out if you have a case. Your call is private and confidential, and our staff is here to help.
A Personal Injury Law Firm With the Resources to Win
When you have a serious injury, you need a firm who won't settle for less than you deserve, and a firm who has the resources to hire the experts necessary to win your case. Douglas & London has recovered over $18 billion in verdicts and settlements for our clients. We are not daunted by the deep legal resources of our opponents, whether they are insurance companies, pharmaceutical companies, or large corporations. We fearlessly pursue the justice you deserve.
If you need help, contact us immediately. Find out why Douglas & London has the reputation of being one of the best personal injury law firms in the country, with one of the most successful track records of winning lawsuits in the country. Call today, we can help.