New York City Spinal Cord Injury Attorneys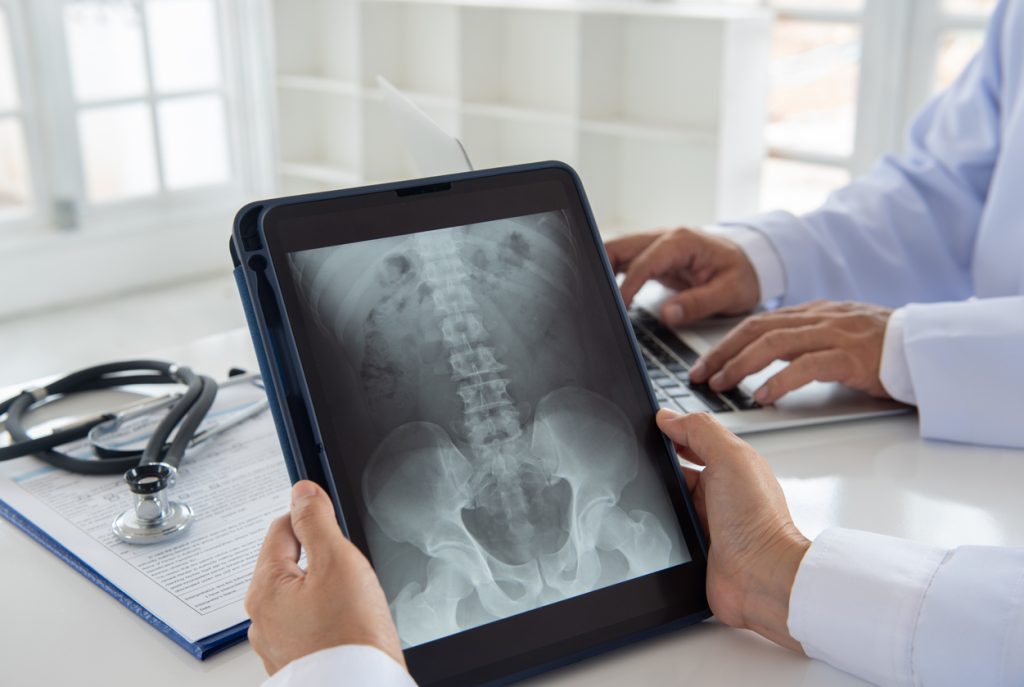 The National Spinal Cord Injury Association estimates that there are about 500,000 Americans currently living with spinal cord injuries, ranging from mild muscle weakness to complete paralysis. These injuries can lead to significant financial burdens and long-lasting mental anguish for the victim as well as his or her family.
Our team of spinal cord injury attorneys at Douglas & London in New York, NY, can investigate these injuries to identify the responsible party. If another party's negligence contributed to your spinal cord injury, you may be entitled to substantial monetary damages to cover past, present, and future medical bills, lost wages from the inability to work, and more. Contact our law firm at (212) 566-7500 or through our online website form to schedule a free consultation.
Common Causes of Spinal Cord Injuries
A spinal cord injury can happen under a wide variety of circumstances. They are usually serious and sometimes life-threatening. Some common causes of spinal cord injuries include:
Car accident – Collisions involving cars, large trucks, or motorcycles can result in spinal cord injuries.
Acts of Violence: Gunshots, knife wounds, and physical violence can cause serious spine trauma.
Slip and Fall Accident – Slip and falls often result in spinal cord or head injuries. Falling on one's back can cause significant harm to your spinal cord and could result in permanent damage.
Sports Injuries: Athletes in high-contact sports like football are at the greatest risk of a spinal cord injury.
Pedestrian Accident – Pedestrians can fall when struck by vehicles, bikes, or other pedestrians.
Long-Term Effects of a Spinal Cord Injury
Non-fatal spinal cord injuries can result in:
Expensive Medical Care – including extensive surgeries and physical therapy.
Partial or Permanent Paralysis – requiring a wheelchair and modifications to the home.
Long-Term Care – long-term care in a nursing home or other facility may be necessary.
Disability – requiring time off from work, reduced capacity to work, or total inability to return to the workforce.
Psychological Trauma – requiring counseling to help cope with the drastic changes you have undergone.
The lifetime cost of spinal cord injury paralysis can reach into the millions, so it is important to work with an experienced paralysis attorney to ensure your family is provided for financially.
Up to nearly a quarter of spinal cord injury victims do not make it to, or out of, the hospital after sustaining a spinal cord injury. The sudden loss of a loved one, particularly a breadwinner or caregiver, can have a devastating impact on the spouse, dependents, and heirs. Douglas and London attorneys can help you file a wrongful death lawsuit to provide for medical expenses, loss of wages, and loss of companionship or guidance.
Why Work With a Spinal Cord Injury Lawyer?
It is important to work with a spinal cord injury lawyer who has a track record of success in cases like yours. Our attorneys have recovered millions in restitution for spinal injury victims and their families. We can aggressively pursue damages to compensate you for:
Any past, current, and future medical expenses associated with your injury, including surgery, physical or occupational therapy, wheelchairs, and other equipment.
Lost wages due to time missed from work, or loss of income if your injury prevents you from returning to work.
Physical and mental pain and suffering related to your injury.
Reduction in your quality of life as a result of your injury.
Contact a New York Spinal Cord Injury Attorney
If you or a loved one has suffered a severe spinal cord injury due to another party's negligence, contact Douglas & London online or call (212) 566-7500 today to schedule your free consultation. We handle all spinal cord injury claims on a contingency basis, which means we collect no fees unless we achieve a settlement or jury award on your behalf. Generally, you have up to two years from the date of the injury to pursue a legal claim for damages, but it can be shorter or longer depending on the unique circumstances, so do not delay in seeking counsel from an experienced personal injury lawyer at Douglas and London.