PFOS and PFOA Water Contamination
UPDATE: – Douglas & London, P.C. Reaches Historic Multi-Billion Dollar Settlement with 3M Company Over PFAS Contamination.
If you or someone you know were contaminated with the toxic chemicals PFAS (PFOA/PFOS) and are now diagnosed with Testicular Cancer or Kidney Cancer, you may be entitled to compensation. Douglas & London has vast experience with litigation involving environmental contamination, including a large-scale PFAS lawsuit against DuPont that resulted in a $670 million settlement for plaintiffs exposed to toxic chemicals.
We can provide you with a seasoned toxic exposure lawyer who possesses the education, skill, and experience to handle your claim. You pay nothing unless we recover compensation on your behalf. Call, chat with us, or use our online contact form to schedule a free consultation.
What Is PFOA and PFOS?
Perfluorooctanoic acid (PFOA) and Perfluorooctane sulfonate (PFOS) are man-made chemicals that have widespread industrial and commercial applications. They are representatives of Perfluoroalkyl and Polyfluoroalkyl substances (PFAS) — which are found in fire-fighting foam, industrial waste, stain repellants, carpet cleaning products, microwave popcorn bags, non-stick pans, packaging materials, and more.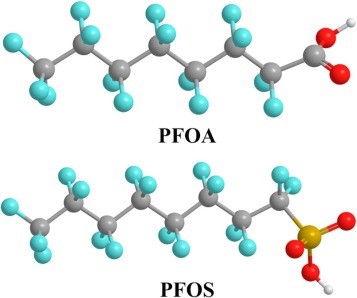 PFOA and PFOS, which are also known as "C8" PFAS because of their 8 carbon atoms chain, have the potential to be a health concern because they can stay in the environment, such as a body of water, and in the human body for long periods of time without breaking down – which is why they are known as "forever chemicals."
How Does PFAS Contamination Occur?
Most PFAS have been largely discontinued in manufacturing, but they persist in the environment, released into:
The Soil – Biodegradation or disposal of consumer products containing PFAS can expose communities as chemicals leech into the soil and groundwater.
Drinking Water – Groundwater eventually reaches the drinking water supply. Illegal local dumping has occurred in some cases of PFAS contamination.
The Air – People working in facilities manufacturing goods made with PFAS may have been occupationally exposed through contaminated air.
Food – People can be exposed to PFAS through food, which has become contaminated by soil, water, packaging, or food processing equipment.
How to Know If PFOA and PFOS Water Contamination Affects You
Out of the 49 states with PFAS contamination, at least 25 states have identified PFAS in drinking water, affecting an estimated 19 million people. Some of the most heavily affected areas include New York City; Millville, NJ; Manchester, NH; Providence, RI; Dayton, OH; Denver, CO; Grand Rapids, MI: Greensboro, NC; and San Diego, CA, to name a few.
If you're concerned about PFAS levels in your drinking water, here are some helpful tools you can check out to see if water systems near you are contaminated.
The first tool is an interactive map by the Environmental Working Group (EWG), which allows you to track PFAS pollution in different water systems, military bases, airports, industrial plants, dumps, firefighting training sites, etc., all across the nation. You can check the map below to see if there are any water systems contaminated in your area.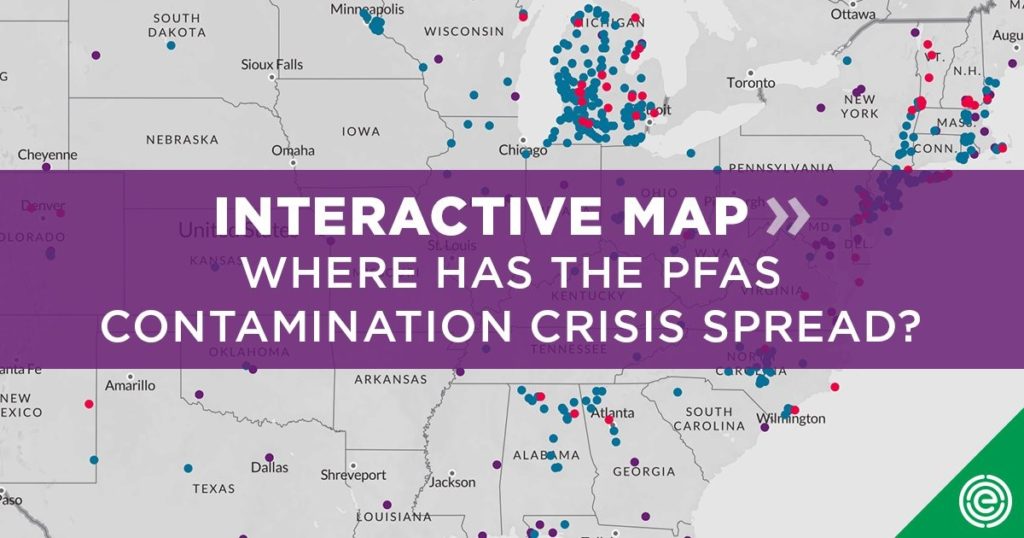 The second tool is an online mapping tool provided by the EPA, which allows you to research water sources and providers in areas all across the United States. You can enter your zip code and locate your drinking water provider(s) to see if it matches any potentially contaminated sources from the EWG map above.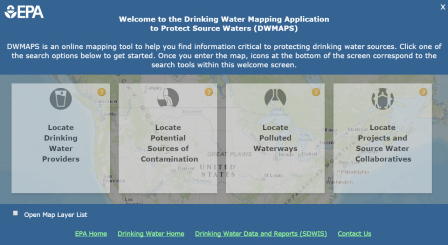 What Are the Effects of PFOA and PFOS on the Body?
The Environmental Health Perspectives (EHP) – a peer-reviewed journal supported by the U.S. National Institute of Environmental Health Sciences, a branch of the National Institute of Health – published a study done by a team of court-appointed epidemiologists who delivered four reports to the court concluding that PFOA was probably linked to six outcomes. Two of those possible outcomes reported were kidney cancer and testicular cancer. EHP research also found that PFOA exposure was associated with kidney and testicular cancer in Mid-Ohio Valley residents who were exposed to chemical plant emissions in their drinking water.
Studies have linked kidney and testicular cancer with exposure to PFOA, according to the American Cancer Society. They also cite the International Agency for Research on Cancer (IARC), a part of the World Health Organization (WHO), which has classified PFOA as "possibly carcinogenic to humans" due to evidence that it can cause testicular and kidney cancer.
The EHP also found that PFOA exposure was associated with kidney and testicular cancer in Mid-Ohio Valley residents who were exposed to PFOA in drinking water due to chemical plant emissions.
If you are worried you may have been contaminated by perfluoroalkyl compounds, you can ask your physician for a blood test that measures for elevated serum levels of PFOA and PFOS. This is not a routine blood test, but it can be very helpful evidence of exposure. In the case of Mid-Ohio Valley residents exposed to PFOA in their drinking water, residents measured at blood serum levels well above 1,000 – compared to the median serum levels of 12-224 in several nearby communities not affected.
Please note: Douglas & London is a law firm and cannot give medical advice. Please reach out to a medical professional with all health-related questions.
Where to Find Qualified Representation for a PFAS Lawsuit
Douglas & London played a key role in the Dupont c8 lawsuit that resulted in a $670.6 million settlement on behalf of 3,550 residents of the Mid-Ohio Valley who were unsuspectingly exposed to PFAS after DuPont dumped these dangerous chemicals into the Ohio River Valley ecosystem. Partner Michael A. London served as lead negotiator for the settlement and co-lead counsel for the entire litigation. Partner Gary J. Douglas served as lead trial counsel and brought three separate cases to verdict, securing jury awards of $1.6 million, $5.1 million, and $12.5 million on behalf of our clients.
The National Trial Lawyers Association nominated Mr. London, Mr. Douglas, and Senior Associate Rebecca G. Newman as one of the eight national finalists for Trial Team of the Year.
This is the expertise and experience that the attorneys of Douglas & London will bring to your case. However, before you contact us, you must be diagnosed with testicular or kidney cancer in order to qualify for a lawsuit. If you live in an area where the water systems have been contaminated, please contact a doctor and get screened for cancer.
You may qualify to file a PFAS lawsuit if you have:
Lived in an area in which the water systems have been contaminated, AND
Have been diagnosed with testicular cancer or kidney cancer.
PFAS Contamination Lawsuit Attorneys
If you or someone you know has been exposed to PFOS/PFOA and are now diagnosed with Testicular Cancer or Kidney Cancer, please feel free to contact our experts at Douglas & London. Filing a PFAS contamination lawsuit can put you in the best position to recover the monetary damages you are rightfully owed to cover:
All medical bills related to your cancer
Lost wages from missed work
Reduced earning capacity due to your illness
Pain and suffering
Reduced quality of life
Punitive damages to punish the defendant for its reckless disregard for human health
We work on a contingency basis, which means you don't pay unless we win. For a free consultation, fill out our online contact form, chat with us, or give us a call at (800) 963-4444.