Exactech Hip Replacement Lawsuit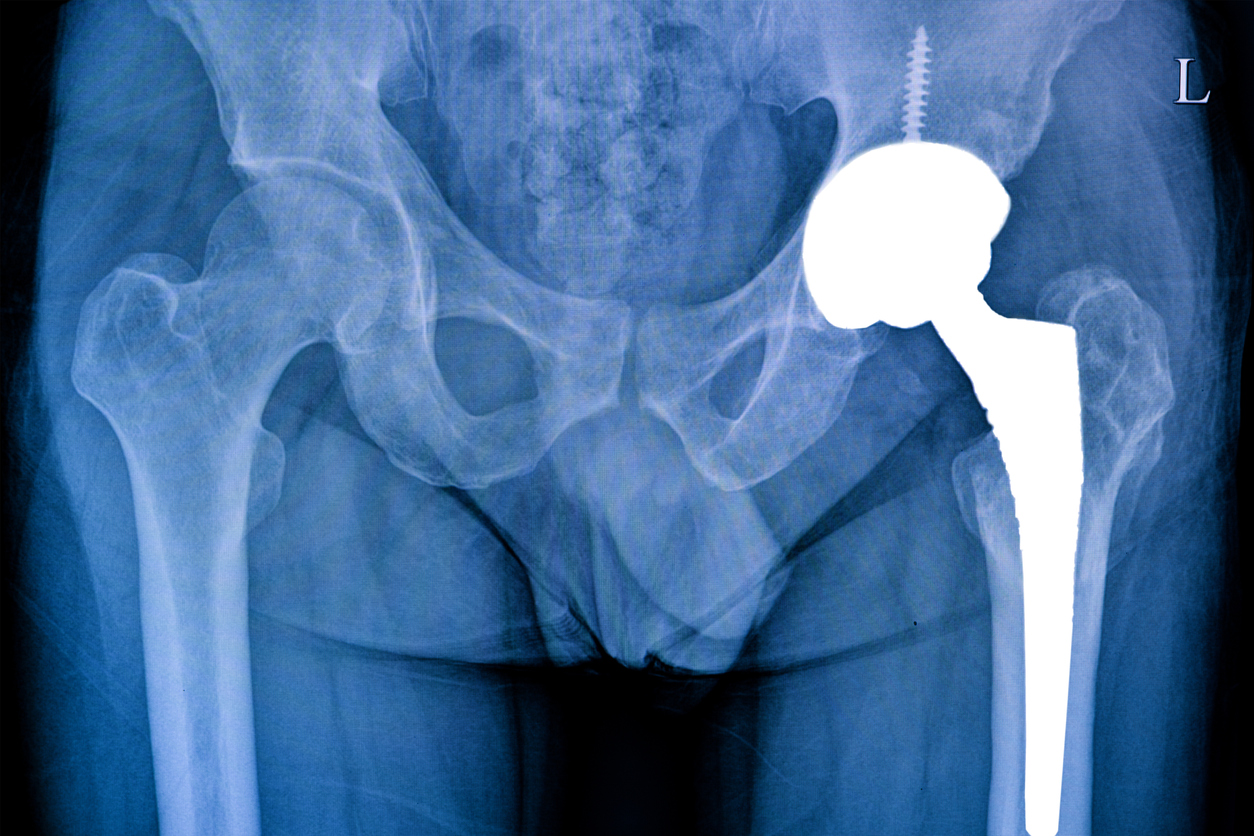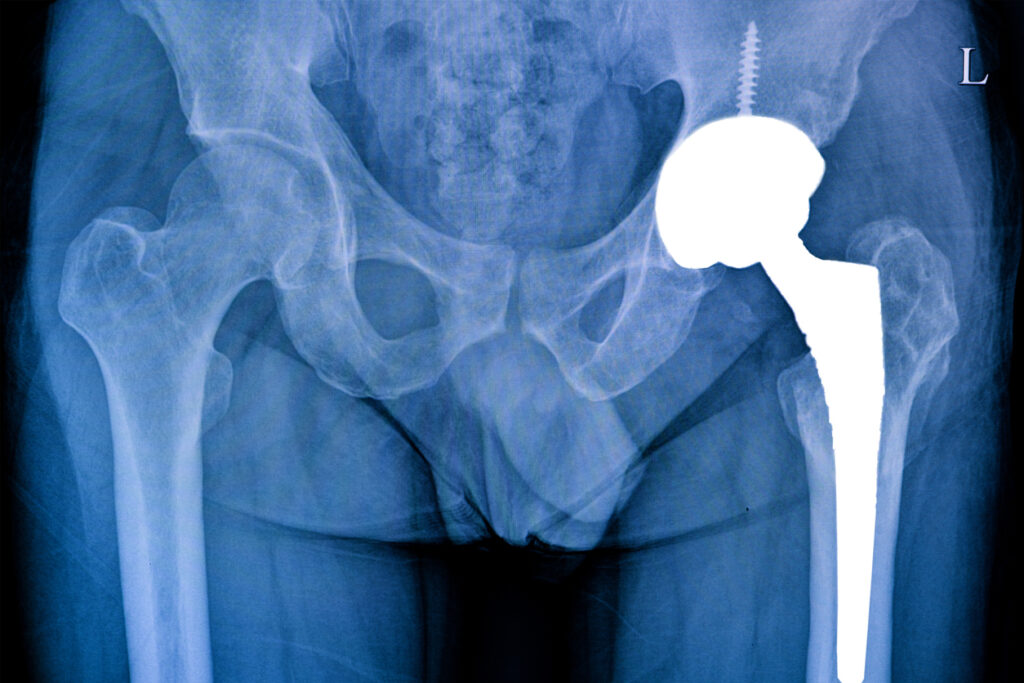 Some 450,000 Americans get total hip replacements every year. Improvements in surgical techniques and technology have greatly increased the safety and efficacy of this procedure that is intended to reduce pain and enhance mobility. Although success rates are generally high with hip replacement surgery, defective implants can cause serious complications.
Just last year, the Florida-based Exactech medical device manufacturer issued a Class II recall for the Connexion GXL acetabular polyethylene liner components, citing premature wear and high rates of early failure. If you or a loved one have suffered injuries or complications after implantation with the Exactech Connexion GXL liners, you may be eligible for legal compensation.
Any physical or financial hardships due to the defective prosthesis may be grounds for filing an Exactech hip replacement lawsuit. Get a clear understanding of your legal rights by speaking to a defective medical device lawyer at Douglas & London. Our law firm excels in product liability claims and has won billions in compensation for our clients. We are currently investigating Exactech hip lawsuits nationwide, and offer prospective clients a free, one-on-one consultation.
Exactech Hip Implant Complications
A modern artificial hip replacement is designed to last anywhere from 15-25 years. Anecdotal evidence shows that those implanted with the Connection GXL liner suffered serious problems only 5 years after their surgery. While every surgery has risks, those who experienced injury due to a faulty and recalled medical device deserve to be compensated for their suffering.
Contact Douglas & London attorneys if you have experienced any of the following side effects after surgery with an Exactech Connexion GXL prosthesis:
Swelling
New or worsening pain in the hip
Instability in the hip
Grinding, clicking, popping, or other noises
Hip dislocations
Inability to bear weight
Osteolysis (a progress degeneration of the bone)
Premature wear
Complete device failure
Need for revision surgery
If your symptoms coincide with the descriptions above, our attorneys can help you pursue an Exactech hip lawsuit. For decades, Douglas & London has been on the forefront of defective medical device litigation, helping victims secure substantial money damages for their harms.
Exactech Hip Replacement Recall
In June 2021, Exactech alerted the FDA that the plastic acetabular liner in the Connexion GXL prosthesis was wearing out prematurely. The FDA issued a Class 2 Exactech hip recall on 89,050 units that had already been distributed to the market.
The recalled Exactech Connexion GXL liners — an integral component in orthopedic hip implants — are used in the following systems of medical devices:
Exactech Acumatch®
Exactech MCS®
Exactech Novation®
The device manufacturer urges patients who had the GXL Polyethylene Acetabular Liner implanted within the last 6 years to have their prosthesis examined, even if they aren't experiencing adverse symptoms.
Early Failure Rates of Exactech Polyethylene GXL liners
A retrospective study published in Arthroplasty Today underscored the problems with Exactech's polyethylene acetabular liners. The researchers discovered five cases of "catastrophic early polyethylene wear," which demonstrated an alarming trend with the use of the Exactech Connexion GXL liner. All five patients developed severe hip pain, femoral osteolysis, and synovitis just a few years after having Exactech hip implantation. All five patients had to undergo hip revision surgery to remove the faulty components and repair the damage.
The authors of the study – all respected surgeons — recommended diligent monitoring for patients implanted with Exactech Connexion GXL Hip liners due to the potential for early deterioration and complications.
Who Can File a Lawsuit Against Exactech?
An Exactech hip recall lawsuit may be warranted if you meet the following criteria:
Have an Exactech Connexion GXL implant
Have suffered any of the above listed complications
Have been told you may need revision surgery
Have already had corrective surgery to remove the device
Our experienced medical device attorneys can determine if you are eligible to sue, and offer dedicated advocacy with zero out-of-pocket costs. Douglas & London will handle every facet of the legal process, and has a nationwide reach for all Exactech claims, including recalled knee components.
Exactech Hip Replacement Settlement Values
Litigation over recalled Exactech hip implants is still in its early stages. For this reason, it's impossible to predict exact settlement values of these cases. Generally speaking, most hip replacement settlements range from $125,000 to $350,000 per plaintiff, but these figures are not guaranteed. Historically, manufacturers have considered the following case-specific factors when determining a hip replacement settlement:
The age of the claimant. Younger patients will incur more losses compared to a plaintiff who is in their 60s or 70s.
If the claimant is gainfully employed and unable to work because of pain, an impaired mobility.
The date of implant failure will also affect the settlement value. If the hip joint failed after 2 years, the lawsuit should net a higher settlement.
Defective Hip Replacement Attorneys
Schedule a free case review with Douglas & London about your rights to filing an Exactech knee replacement lawsuit or GXL hip replacement lawsuit. There are strict deadlines in place for seeking legal redress. Reach out today to protect your rights.