Elmiron Lawsuit Lawyers in New York City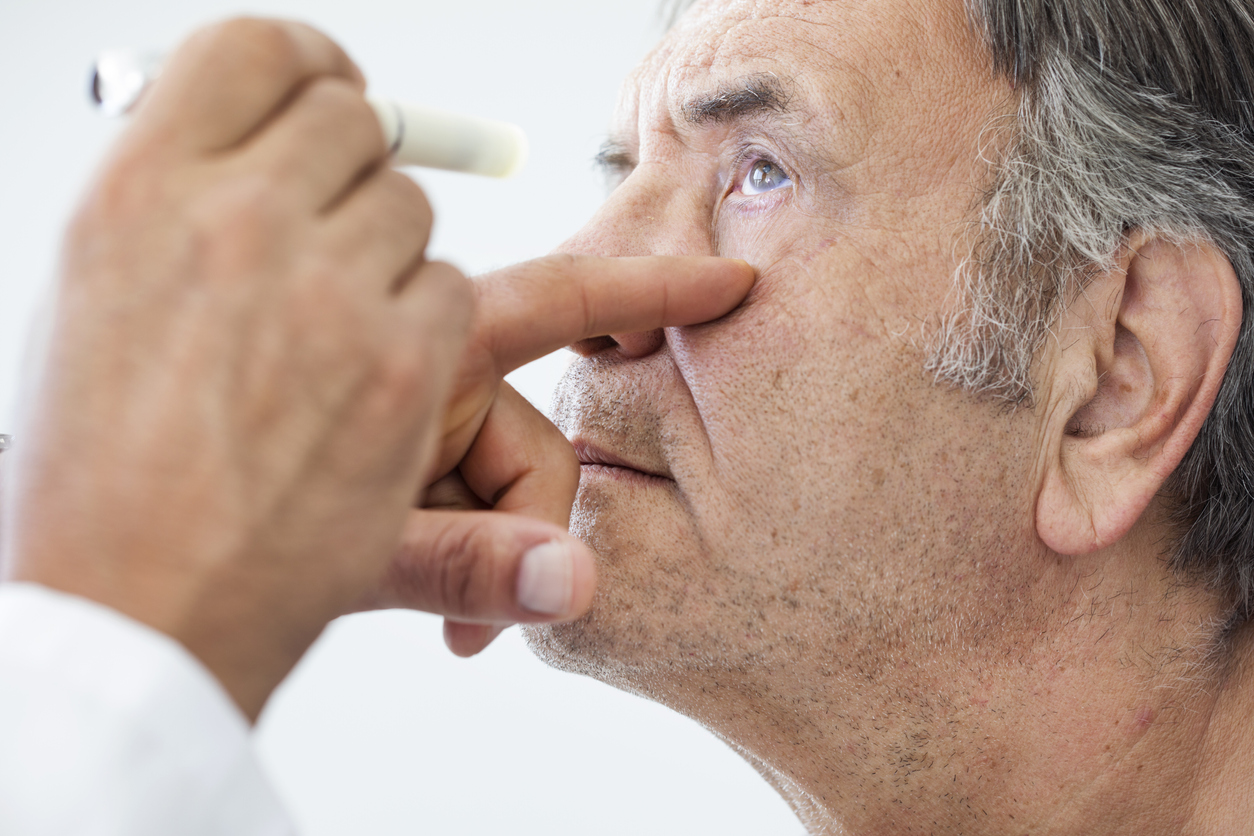 If you have suffered eye damage, vision problems, or blindness after taking prescription drug Elmiron to treat Interstitial Cystitis, also known as Bladder Pain Syndrome, you may be eligible to receive monetary compensation to cover medical bills, lost wages, lost earning capacity if you are no longer able to work, pain and suffering, and more.
The New York City dangerous drug lawyers at Douglas and London can fight for the restitution you deserve and to make sure the drug maker is held accountable for its negligence. Our law firm has vast experience in defective drug cases and has obtained hundreds of millions of dollars in damages for people just like you who have been grossly harmed by prescription medications without being warned of the risks.
Drug manufacturers are obligated to put warnings on their medications to alert potential users about any known side effects, so patients and their doctors can make the most informed treatment decisions. When pharmaceutical companies fail to warn about the risks, they can be held liable for injuries caused by their drug.
To explore your Elmiron lawsuit options, please contact us for a free consultation.
Elmiron Eye Damage
Elmiron is the only FDA-approved drug prescribed to treat Interstitial Cystitis, which is an ailment that affects the urinary tract system and causes abdominal and pelvic pain. Also known as Bladder Pain Syndrome, Interstitial Cystitis mostly affects women. Pain in the abdomen, bladder, and pelvis can be chronic or intermittent, and the condition often leads to frequent urination.
Recent studies have found that patients who used Elmiron as prescribed by their doctors have developed Maculopathy, a retinal disease and leading cause of blindness in the United States.
Early symptoms of Maculopathy include:
Having difficulty reading, with blurry vision
Inability for the eyes to adjust to the darkness
Difficulty seeing close objects
Straight lines appearing curved
Vision that becomes dim or dullness of colors
Loss of peripheral vision and night vision
Dark spots in the field of vision
Medical experts are now recommending that patients who have used the drug Elmiron have an ophthalmic examination for early detection of maculopathy.
Please note: Douglas & London is a law firm. If you have taken Elmiron and have symptoms of Maculopathy, please contact a medical professional.
Are You Eligible to File an Elmiron Lawsuit?
You may have sufficient grounds to file an Elmiron eye damage lawsuit if:
You took prescription Elmiron as directed by a doctor on a daily basis for six months or longer.
Within one year of stopping the drug, you were diagnosed with: age-related macular degeneration, macular retinopathy, maculopathy, pigmentary maculopathy, retinal dystrophy, retinopathy, or scotoma.
If you or a loved one have suffered from retinal injury after taking Elmiron as prescribed by your doctor, contact a dangerous drug lawyer in NYC at Douglas and London for a free consultation. You may be eligible to pursue compensation for:
Medical expenses connected to your eye injury
Lost wages from time missed at work
Loss of earning capacity if you are not able to return to your job
Pain and suffering
Loss of quality of life
What Is Elmiron Used For?
Since 1996, doctors have prescribed Elmiron (pentosan polysulfate sodium) for the improvement of bladder and pelvic pain associated with Interstitial Cystitis, an ailment in the urinary tract system affecting an estimated four to 12 million Americans. Most patients take three 100 mg doses a day for at least one month, though many people do not see improvement until the six to nine-month mark. It is not uncommon for people to use Elmiron for years or even decades, with doses up to 1,500 mg prescribed for severe flares.
Elmiron is manufactured by Janssen Pharmaceuticals. Studies have shown that patients taking Elmiron, particularly in higher doses, are at increased risk of maculopathy, a progressive eye disease that can lead to vision loss. While maculopathy is irreversible, it can potentially be managed through early detection and treatment.
How an Elmiron Lawyer Can Help
If you took Elmiron and sustained eye damage or vision loss, filing an Elmiron lawsuit can put you in the best position to recover compensation for the full cost of your injuries. Our team can assist in the following ways:
Investigating your claim to show evidence that your eye injury is linked to Elmiron.
Conducting background research, such as compiling scientific studies and adverse event reports.
Following similar cases to see what settlements or jury awards have been recovered.
Advising you on whether to join Multi-District Litigation, a class action, or pursue your individual claim.
Bringing in experts to help show the extent of your losses and how retinal damage impacted your life.
Douglas and London accepts dangerous drug cases like these on a contingency basis, which means you owe us NO attorney fees unless we recover money on your behalf.
Call Douglas & London to Discuss an Elmiron Eye Damage Lawsuit
If you or a loved one have taken Elmiron and are now diagnosed with Maculopathy, you have the right to hold the drug company accountable for putting a dangerous drug on the market and failing to warn you about the risks you were facing. Schedule a free consultation with an experienced Elmiron lawyer at Douglas & London by chatting with a live representative, submitting an inquiry through the online form, or calling us at (800) 963-4444.