Train Accident Lawyers in New York City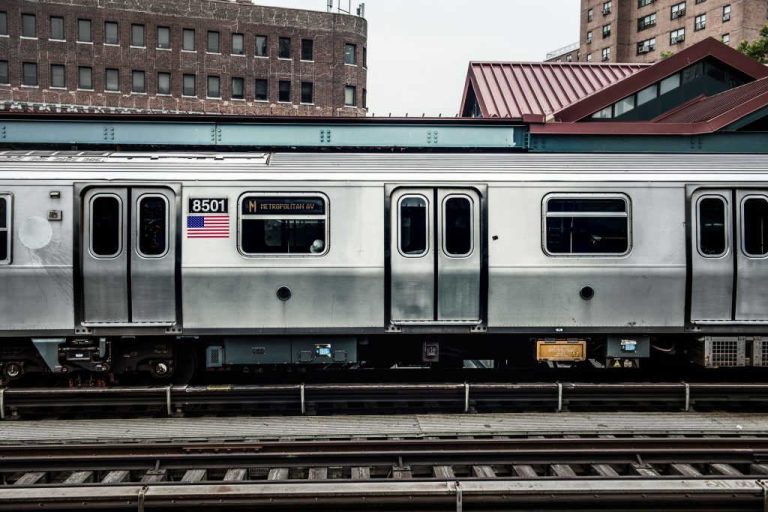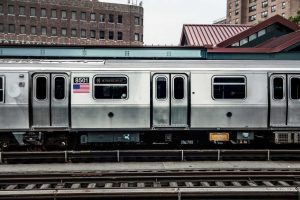 Each year, thousands of Americans are hurt in train accidents. If you are a railroad worker or public citizen and have been injured, the law firm of Douglas & London has a team of train accident attorneys in New York, NY, who can help you.
A client who was injured by a subway train received a $20 million jury award with our help. Contact our law firm today at (212) 566-7500 or reach out online to schedule a free consultation with an experienced personal injury lawyer.
Common Causes of Train Accidents
Train accidents happen for a variety of reasons. Some are the fault of a negligent railroad worker or train operator, while others are the fault of pedestrians or other motorists. In other cases, the railway company or even an equipment manufacturer may be at fault. Some of the most common causes include:
Collisions with a vehicle, pedestrian, object, or other obstruction on the tracks.
Improper or irregular maintenance performed by the railroad company.
Defective equipment such as malfunctioning safety devices, mechanical parts, or railway crossing equipment.
Errors by a railroad employee or operator, due to inadequate training or negligence.
"A client who was injured by a subway train received a $20 million jury award with our help."
Who Is Liable for an NYC Train Accident?
New York relies heavily on railway systems for transportation. A Douglas & London New York City personal injury attorney can provide representation for cases involving all major railway systems in New York, including:
Metropolitan Transit Authority (MTA)
New Jersey Transit (NJT)
Amtrak
Long Island Railroad (LIRR)
Metro North
New York Port Authority
New Jersey Rail and Port Authority
PATH (Port Authority Trans-Hudson)
Subway
Passenger trains
Commuter trains
Freight trains
Whether you were a passenger on the train, a bystander, or a railway worker injured in an accident, we can help you determine exactly whose negligence is to blame for the accident and then provide you with the representation you need to hold them accountable.
What Douglas & London's NYC Train Accident Attorneys Can Do For You
Whether you're a passenger, a bystander on the platform, or a motorist, a train accident can change your life forever. The weight of medical bills and lost wages compounds with every passing day when you're trying to recover. While you have every right to demand money from a negligent transit company and operator, you may face resistance, denial, or lowballing. Hiring an attorney can help you in the immediate aftermath by:
Informing you of your full set of legal rights
Investigating what happened before the accident
Determining the full value of your past, present, and future losses
Exploring which parties may be liable for your injuries
Defending your innocence and reputation
Temporarily halting harassment from bill collectors until your case has been resolved
Dealing with insurance companies on your behalf to ensure your claim is not devalued
We understand life can be challenging after an accident. We're here for you whenever you need us, tirelessly working in the background to secure the best possible outcome as you focus on recovery and rehabilitation.
Next Steps After a PATH Train Accident or MTA Train Accident
It's not always possible to take the best possible steps following an MTA train accident or a PATH train accident, especially if you're ferried away from the scene in an ambulance for treatment of serious injuries. Yet, if you can, it helps to gather eyewitness contact information, photographs of the accident scene, and notes of everything you can recall. A police report helps document what happened, as is a personal diary of pain symptoms, doctors' appointments, surgeries, and missed days of work. Even if your injuries seemed mild at the time, it is crucial to meet with a medical professional right away to protect your right to a future personal injury claim.
When To Sue for a Train Accident in NYC
Contacting a lawyer as soon as possible is also essential because you may have a limited window to begin your lawsuit– particularly if the entity you are suing is government-owned and operated. While a personal injury suit against a privately owned company can be filed up to two years after the accident, a similar claim against the government only has a year. In addition, you must provide notice of the claim 60 days before the lawsuit filing.
Working with Our Train Accident Attorneys
If you were involved in a train accident, it is crucial that you work with an attorney who understands the laws as well as the agencies that regulate transportation. Our attorneys understand this area of law and can provide you with the aggressive representation you need to secure the compensation you deserve, which can include:
Any medical expenses relating to your injury
Any property damage to your vehicle, home, or business
Any wages you lost due to time missed from work to recover from your injury
Your physical and emotional pain and suffering caused by your injury
Reduced quality of life, depending on the severity of your injury
Train accidents are often complicated, with multiple parties involved, making it difficult to determine who is responsible. We can conduct a thorough investigation to determine which party is at fault. If multiple parties are at fault, we can ensure they are held responsible.
Train Accident Settlements Can Be Worth Millions
A train accident settlement can range considerably, depending on the nature and extent of the injury, the degree of negligence ascribed to the transit authority, and documentation of losses. Douglas & London has access to a vast network of professionals across many fields who can lend valuable expert testimony to your claim. We secured $20 million on behalf of a 16-year-old who sustained a skull fracture after being struck by an NYC subway train.
Schedule Your Free Consultation
If you or a loved one was injured on a public rail line, a Douglas & London train accident lawyer could help. Contact our law offices online today or call (212) 566-7500 to schedule a free case review and consultation. Our attorneys are prepared to help you collect the restitution you deserve.