New York Construction Site Accident Lawyers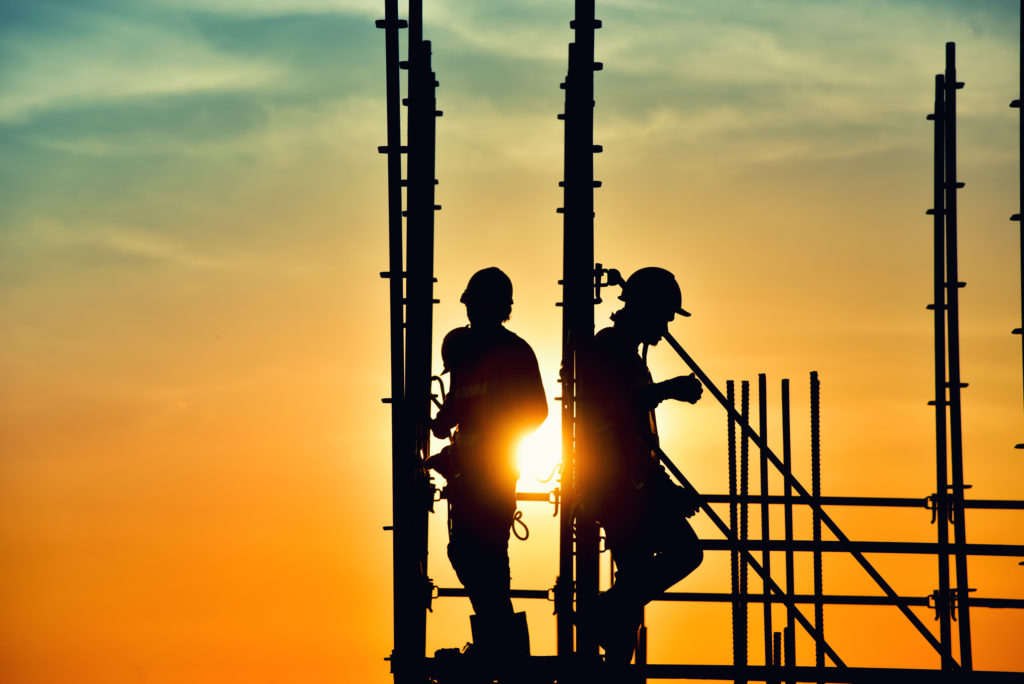 Construction zones are among the most dangerous places to work, and workers' compensation insurance is required of employers in order to protect injured workers, regardless of fault. However, there are instances in which victims can pursue further compensation beyond worker's comp benefits.
A construction site accident lawyer at Douglas & London in New York, NY, can investigate your claim — whether it occurred in Manhattan, Staten Island, Brooklyn, Queens, or the Bronx — to identify all responsible parties. Our firm is passionate about helping construction workers collect the compensation necessary to restore and maintain the best quality of life possible following an injury.
At Douglas & London, our dedicated attorneys have secured more than $10 million for workers injured on construction sites. Call today or reach out online to schedule a free review of your case.
Beyond Workers' Compensation
Even if a construction worker is partially responsible for his or her own injury, this does not affect eligibility for workers' compensation benefits. Pursuing workers' compensation usually means that employees forfeit the right to sue their employer. However, there are several potential injuries that could justify pursuing restitution beyond what workers' compensation can provide:
Injury Due to Faulty Equipment: If the equipment used to perform job duties, such as vehicles, ladders, scaffolding, or large machinery, malfunction due to a faulty design, improper warnings, or inaccurate instructions, the manufacturer may be legally responsible. This type of negligence can be addressed by filing a product liability lawsuit.
Vehicle Accidents: Construction work often requires personnel to travel offsite in company vehicles. If a negligent motorist causes you injury while you are traveling for work purposes, our attorneys can seek personal injury compensation for your medical care and other losses.
Injury Due to Exposure: Injuries caused by toxic exposure are common on construction sites. The manufacturer of hazardous substances, like asbestos, may be liable.
An Intentional Dangerous Act: If a co-worker or other individual commits an intentional act that causes physical harm and suffering, that party may be held responsible for your losses.
New York Construction Accident Law Firm
The legal team of Douglas & London is knowledgeable in all New York Labor Laws, which allow injured workers to bring suit against owners, contractors, and manufacturers for violations of the NY State Industrial Code, or failing to provide sufficient protection to employees on the site. In the wake of an on-the-job accident, it's essential to consult with a personal injury attorney who has successful experience with construction accident litigation, and can determine whether your case warrants further legal action. When negligence results in harm, we have the resources and expertise to protect your rights.
Common Types of Construction Accidents
Falls, electrocutions, struck-by accidents, and workers caught between objects are considered 'the fatal four,' and account for nearly 50 percent of all construction accidents, according to OSHA. When working from heights and with heavy machinery, life-altering injuries can happen in any number of situations. These are some of the more common types of workplace accidents on construction sites:
Forklift accidents
Trench collapse
Roof and ladder accidents
Falling debris
Building and roof collapses
Faulty machinery
Explosions and fires
Unsafe workplace equipment
Motor vehicle crashes
Crane accidents
Scaffolding accidents
The sooner you hire a New York attorney at Douglas & London, the sooner we can start investigating and preparing your construction site accident claim. Our firm offers free case evaluations and can help clients maximize their monetary recovery.
Compensation Available to Victims
Navigating the legal process alone can be exceedingly difficult. While trying to recover from a serious injury, you need a tenacious advocate who can negotiate the best settlement or award on your behalf. Construction site injuries are often devastating and may warrant various damages through civil litigation, including compensation for:
Medical and hospital expenses
Out of pocket costs
Pain and suffering
Emotional distress
Permanent disability
Scarring and disfigurement
Loss of consortium
Rehabilitation costs
Loss of income
Diminished earning capacity
Loss of enjoyment of life
Punitive damages, in some cases
Construction Job Site Injuries
Even when wearing protective helmets and gear, falling objects and debris can be deadly projectiles – causing traumatic brain injury, skull fractures, and long-term disabilities.
Whether a construction worker was in a slip and fall accident or electrocuted from faulty machinery, our attorneys will take all necessary steps to hold liable parties accountable.
We have extensive experience litigating claims involving serious injuries, not limited to the following:
Broken bones
Loss of limb
Spinal cord injury and paralysis
Crush-related injuries
Back, shoulder, and neck injuries
Burns
Traumatic brain Injury
Vision and hearing loss
Respiratory and neurological damage from toxic substances
Defendants in a Construction Site Accident Claim
Thorough investigations will determine if a civil lawsuit is warranted against a third-party after a serious jobsite injury. When property owners, contractors, and their agents violate laws and regulations imposed to keep workers safe, they may be sued in a third-party claim. Potential defendants may include:
The property owner
General contractor
Manufacturer of scaffolds or other construction equipment
Manufacturer of faulty machinery or safety gear that caused injury
Maintenance companies in cases of improper inspections or negligent work
You Need a Construction Site Accident Lawyer
At Douglas & London, we believe everyone has the right to work in the safest environment possible, and although the hazards of construction work are well-documented, most accidents can be easily avoided. With our attorneys in your corner, you can depend on us to fully investigate the circumstances of your injury to identify every party that contributed to your losses.
Our aggressive representation has helped many workers and their families to overcome the often devastating losses that construction accidents can cause. In the event that one of these accidents results in death, we can pursue damages for medical expenses and loss of future support.
Contact Douglas & London
When you retain an injury attorney at Douglas & London, there are no upfront fees or costs. We don't collect any payment for representation unless money damages are recovered in your construction accident claim.
If you or a loved one has been injured in a construction accident, we invite you to schedule a free consultation. The statute of limitations may be running on your case, so do not delay in contacting an attorney at our firm to evaluate your claim.