Can I Sue if I Tripped and Fell on Broken Stairs in NYC?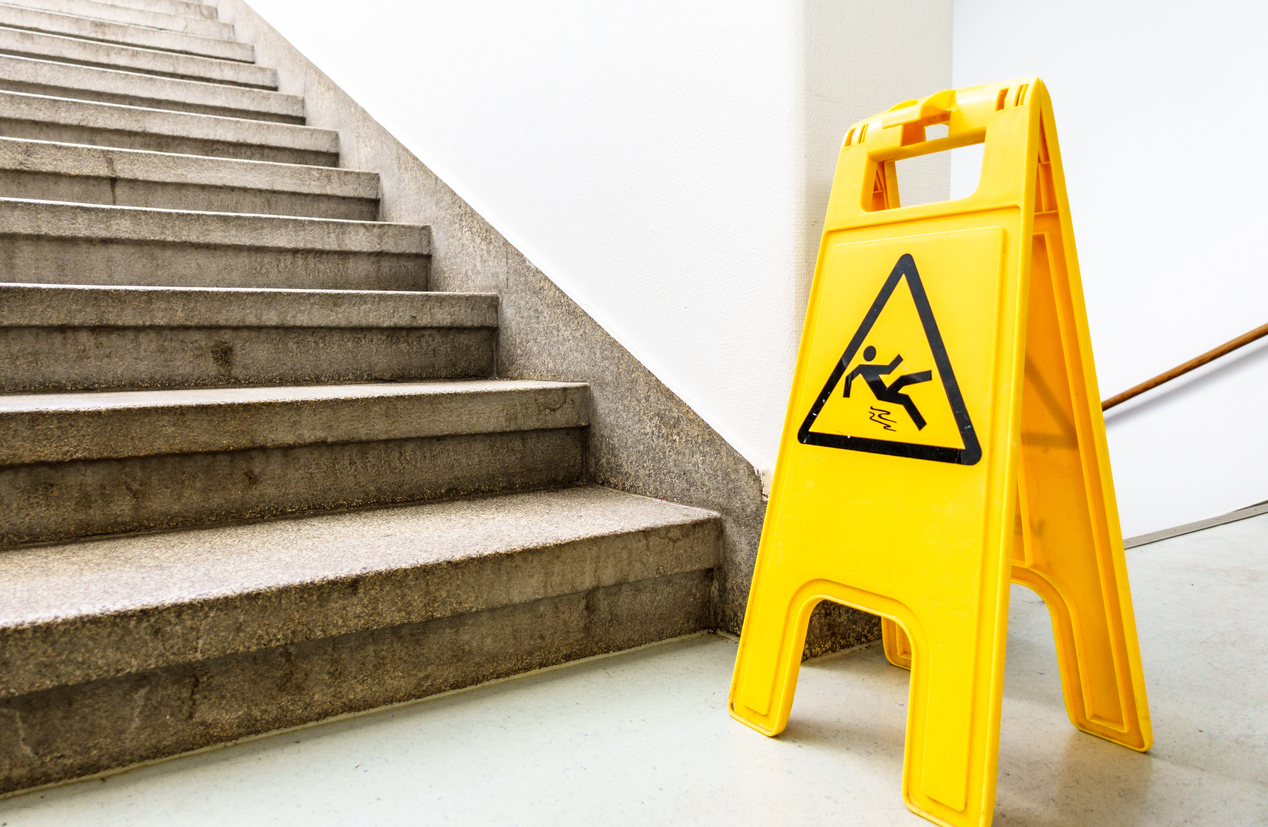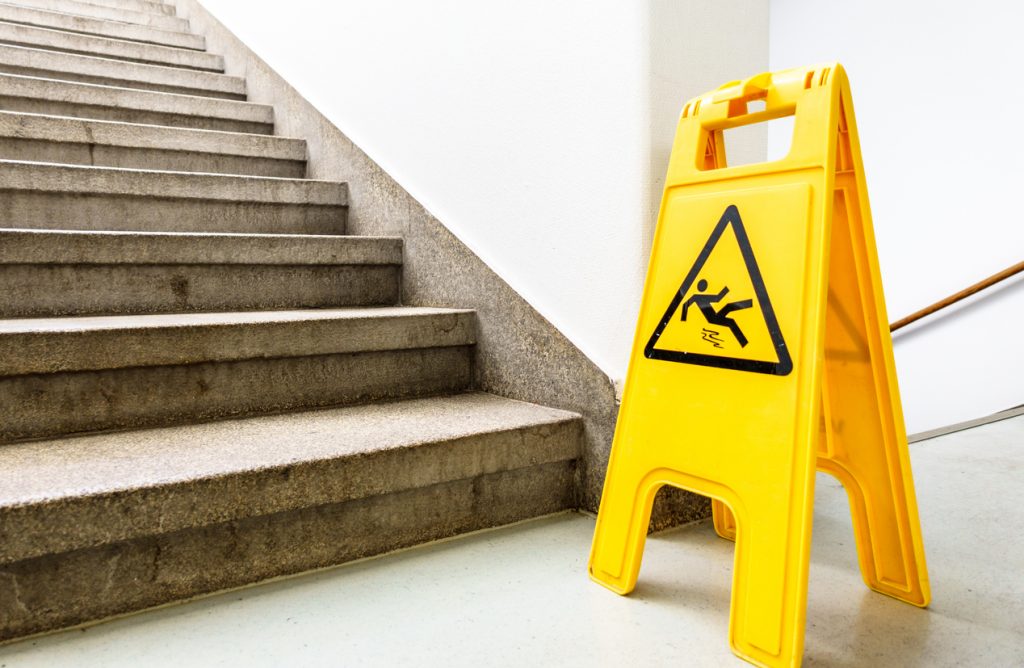 If you trip and fall on broken stairs in New York City, you have the right to sue a negligent property owner. There are specific elements that a trip and fall victim needs to show in order to succeed in a personal injury lawsuit. The New York slip and fall attorneys at Douglas and London handle a wide range of injury cases, including those involving injuries caused by broken stairs. We understand the physical and financial harm that a staircase injury can cause and we are prepared to fight for fair compensation.
Of all the hazards New Yorkers encounter each day, the danger presented by broken or defective stairs is often overlooked. When a fall occurs, however, the victim can sustain serious injuries, including broken bones, a head injury, or even death. In New York State, a property owner or occupier may be liable for injuries that occur on their property if they were negligent.
Call our experienced slip and fall attorneys for a free consultation!
Falls on stairs are a common cause of injury
Injuries caused by falls on staircases are surprisingly common. According to a 2018 study published in the American Journal of Emergency Medicine, over the 23-year period studied, there were, on average, more than one million patients admitted to emergency rooms with stair-related injuries each year.
The study found that sprains and strains were the most common injuries, occurring in nearly one-third of the cases. Fractures occurred in nearly 20% of the falls and head and neck injuries, including brain injury, occurred in 21% of the patients. Individuals of all ages were injured; patients aged 10 and under were more likely to sustain head and neck injuries, while older patients experienced a disproportionate share of broken bones.
At Douglas and London, our New York City slip and fall lawyers help victims of trips and falls on staircases recover funds to pay for medical bills, lost wages, pain and suffering, and other economic and non-economic damages.
Who is liable for a staircase trip and fall in New York?
Premises liability cases like those involving staircase trip and fall injuries require showing that the defendant was negligent. Usually, the defendant is the owner of the property or a tenant occupying it. In other cases, the defendant can be a property manager or someone else in charge of maintenance.
A trip and fall victim needs to be able to show that the defendant breached a duty to make the premises safe. This may be shown with evidence that the defendant created, knew about, or should have known about the dangerous condition but did not fix it or place adequate warnings. Defendants will often point the finger back at the plaintiff, alleging the accident was caused by their carelessness. This can be a stressful allegation to deal with – even when completely false – but your personal injury lawyer can help you prepare for it.
Ways property owner negligence can cause staircase falls
At Douglas and London, we win cases by proving that a defendant was at fault. When the injury involves a defective staircase, that means proving what the danger was and how it got or remained there. Some of the common hazards we see include:
Broken handrails
Inadequate lighting
Obstructions left on the stairway
Bunched carpet or loose tiles
Slippery substances
Uneven treads or risers
Other random hazards
These hazards can be caused by an owner or tenant ignoring a maintenance problem, doing a poor job while trying to fix it, or even creating the danger through their own negligence. They can occur inside buildings or out, and on property that is residential, commercial, or even government-owned.
Injured in a slip and fall accident? Tap to call for a FREE consultation!
How an experienced trip and fall lawyer can help
Seasoned personal injury attorneys use their experience to obtain the most compensation available in a case. This requires honestly assessing the merits of a claim, the seriousness of the injuries, and the likely liability issues. It also means gathering the evidence needed to prove it all.
At Douglas and London, our attorneys have taken on insurance companies and corporations all across the country while securing more than $18 billion in compensation for our clients. We have achieved this by listening to our clients, working hand-in-hand with experts needed to prove a case, and not being afraid to take a case trial if that is what it takes to get full compensation.
If you or a loved one were injured in a trip and fall on a staircase in New York City, call today to schedule a free, confidential consultation.