New York City Subway Injury Lawyers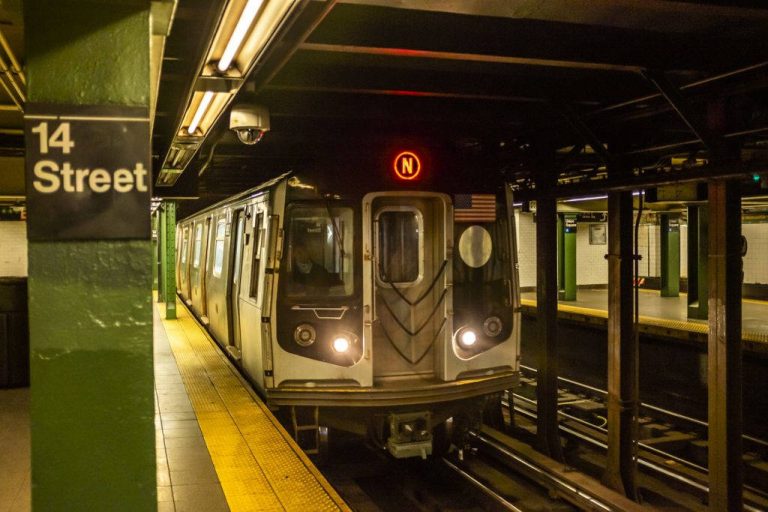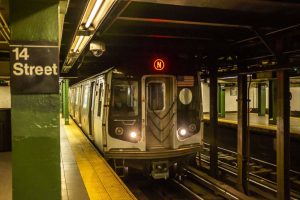 Slips, trips, and falls account for more than half of all accidents on New York City's public transit systems. Slick sidewalks, uneven pavement, and broken handrails are just a few of the hazards commuters face. Whether hurt on a train or subway platform, your injuries may merit compensation if negligence was involved. The NYC subway slip and fall lawyers of Douglas & London can help explain your legal options and determine if you have a viable claim for damages.
New York Subway Injury Lawyer Protects Your Rights
New York City Transit operates one of the largest mass transit systems in the world, carrying nearly 12 million passengers per day. They are responsible for maintaining the safety of its 450+ subway stations and trains. Routine inspections of these public premises reveal defects and hazards that leave the agency liable for personal injury actions.
Suing the Metropolitan Transit Authority is no simple task, which is why victims need an NYC slip and fall lawyer who is well-versed in premises liability law and the guidelines governing rail and subway maintenance.
We know what it takes to build a successful case against the NYC public transportation system and we work to help our clients obtain maximum damages for their injuries and economic losses.
Call our experienced slip and fall attorneys for a free consultation!
Unsafe Conditions Leading to MTA Injury Claims
Slip and fall accidents on city trains and subway stations happen for many reasons, and run-down infrastructure is a chief culprit.
Some of the other claims against the MTA include:
Cluttered stairways
Faulty elevators and escalators
Oil leaks or spills on platforms
Loose stairway treads
Splintered wood
Water leaks
Inadequate lighting
Icy or slick walkways
Cracked or uneven flooring
Unmarked construction debris
In addition, lax maintenance, along with shoddy repairs, leaves subway and train users vulnerable to serious injury. At Douglas & London, we handle all types of NYC subway injury claims, giving your case the attention and dedication it deserves.
Victims can seek money damages for slip and fall accidents resulting in:
Traumatic brain injury (TBI)
Herniated and slipped discs
Broken bones
Shoulder and back injuries
Torn ligaments and tendons
Deep cuts and bruises
Strains, sprains, and soft tissue injuries
The best way to protect your rights after an injury is to retain an experienced attorney and see a doctor after your slip and fall accident. Medical documentation is necessary to prove the extent and severity of your injuries and secure appropriate compensation to cover all expenses.
What Types of Damages Are Recoverable?
Every case is unique to the facts and circumstances surrounding your injuries. The New York City Transit Authority may be held liable for failing to repair a known hazard or caution pedestrians about wet or slippery conditions that lead to a slip and fall train accident.
Our veteran lawyers know exactly what it takes to secure top-dollar settlements and court awards that account for:
Medical expenses – past and future
Loss of income
Pain and suffering
Reduced earning capacity
Rehabilitation costs
Mental and emotional anguish
Injured in a slip and fall accident? Tap to call for a FREE consultation!
Subway and train injury lawyers serving NYC
Time is of the essence after a subway slip and fall injury. Failing to report the accident within time limits may bar your financial recovery. Contact a New York personal injury lawyer at Douglas & London for a free case review today. There is no fee unless we recover money damages in your case.
Additional Resources: