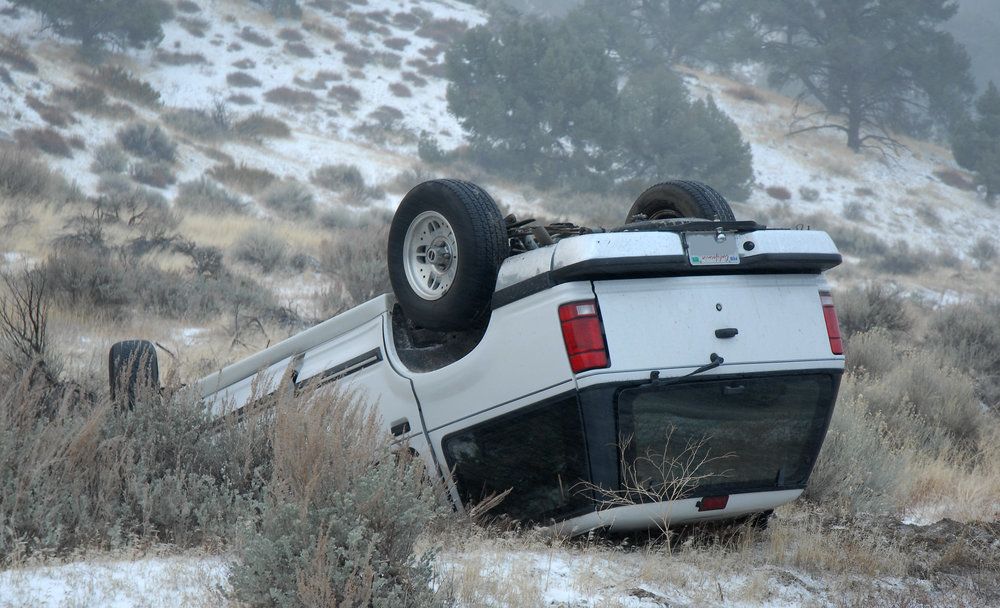 Rollover crashes are among the most serious kinds of auto accidents that can occur. As a vehicle tips over and rolls, occupants of the vehicle will be tossed and turned around. Even if you are wearing seatbelts and proper restraints, the trauma can be severe. This is especially true if the vehicle winds up on its roof. The lawyers of Douglas & London, P.C. understand the deadliness of these kinds of crashes.
New York, NY attorneys Gary J. Douglas and Michael A. London can help injury victims and surviving loved ones after catastrophic car accidents. Our law office would like to consider some of the common concerns related to rollover auto accidents.
Statistics on Rollover Accidents
According to numbers from the National Highway Traffic Safety Administration (NHTSA), there were 7,488 fatalities due to rollover accidents in 2016. Even though vehicles roll over in just 1 percent of all collisions, rollover fatalities accounted for 31 percent of all motor vehicle crash fatalities in 2016.
These numbers are alarming and point our just how serious these kinds of collisions are.
Why Rollover Accidents Happen
Rollover accidents happen because a vehicle turns toward its side in some way, and in the process, it winds up tipping over. This is usually due to a change in the center of gravity of the vehicle. When a vehicle has a higher center of gravity, it is more likely to get into a rollover accident.
Potential Causes of Rollover Accidents
Some possible causes of rollover accidents include:
Driving over a curb at an angle
Driving into a guardrail
Hitting a tree stump
Striking an object on the road
Rolling a wheel into a ditch or decline
T-bone collisions
Side collisions
High winds
Bad road conditions
Vehicles Most at Risk for Rollover Accidents
There are some vehicles that are more likely to roll over than others. That includes the following:
Sports utility vehicles (SUVs)
Pickup trucks
Full-sized vans
Minivans
According to NHTSA numbers, 47 percent of SUV occupants who were killed in auto crashes were involved in rollover accidents; the number was 43 percent for pickup truck occupants.
Improvements in SUV Design
While the risk of rollover accidents in SUVs is a major concern, thankfully the auto industry had made design changes to reduce the rate of rollovers. In the year 2000, there were an estimated 27 rollover deaths for every 1 million registered vehicles. Comparing that to 2016 data, there are 5 rollover deaths for every 1 million registered vehicles.
Even though the rate of fatalities is much lower, there is still a chance that an SUV or another vehicle with a high center of gravity is innately dangerous, and may not be suitable for the road.
Determining Liability in a Rollover Accident
Liability in a rollover accident may depend on a number of factors. If another motorist is responsible for causing a collision that led to a rollover, that driver needs to be held liable for their actions. If the vehicle has inherent design flaws or problems with manufacturing that make it more likely to roll over, the automaker may be liable for the rollover.
By working with our law firm, we can assess the nature of the accident and determine the right strategy to help you receive legal damages for the injuries sustained and the hardships endured.
Contact Our Team of Attorneys
For more information about your legal rights and options, be sure to contact an experienced injury accident lawyer. The attorneys of Douglas & London, P.C. are here for you. You can reach our law firm by phone at (212) 566-7500.