NYC Intersection Accident Lawyer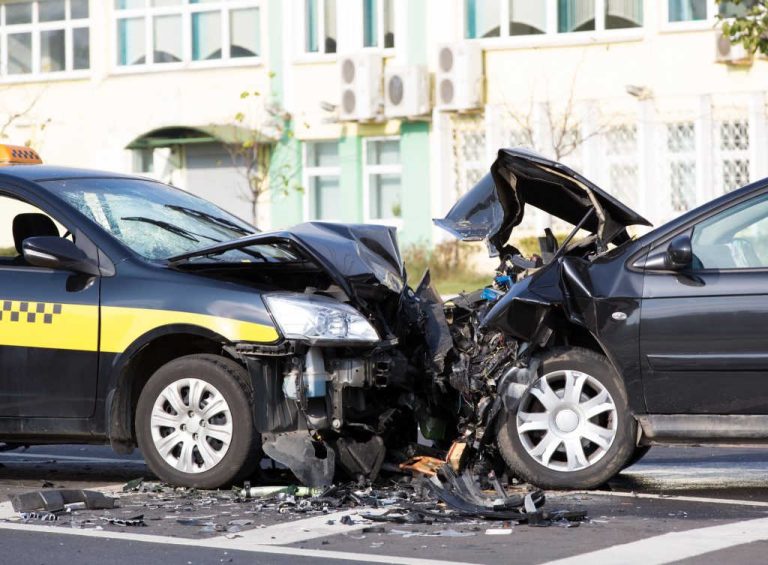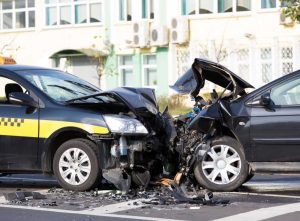 Intersection accidents are all-too-common on the busy streets of New York City and can lead to serious injuries for motorists, pedestrians, and bicyclists alike. Drivers are typically turning, stopping, or starting in intersections, and these maneuvers can create confusion or danger when they are not executed properly. Speak with a car accident lawyer at Douglas & London today to discuss your case for free and find out how much compensation you might be entitled to.
Why a Side Impact Collision Can Be Extremely Dangerous
Intersection accidents often cause serious injuries because at least one of the vehicles is usually traveling at a high rate of speed. Additionally, these crashes are often either head-on collisions or side-impact collisions. In side impact collisions, the front of one vehicle contacts the side of another vehicle. Side impact crashes can lead to catastrophic injuries due to the fact that there is very little to separate the incoming car and the impacted passengers.
Have Questions?
Click here to access our Car Accident FAQ!
Typical Causes of an Intersection Crash
There are many different potential causes for an intersection crash, but some of the more common ones are listed here:
When a driver is turning right at a red light or even a stop sign, sometimes he or she misjudges the speed of cars traveling in the lane that he or she intends to turn into. Another common issue is when the driver can develop tunnel vision and only focus on other vehicles and completely forget to check for any pedestrians or bicyclists.
Drivers that are distracted by their phones or other people, or under the influence of alcohol or drugs, are more likely to cause an intersection accident.
Rather than slow down, some drivers dangerously accelerate when the light turns yellow or even red. Drivers going in a different direction reasonably expect to be able to safely accelerate when their light turns green, but this may result in a collision with the first driver.
Whether it is because they do not see it or are in a rush, many people roll through stop signs or even run them completely. This creates additional danger for other drivers, pedestrians, and bicyclists.
If a driver is following another vehicle too closely, he or she is less likely to be able to avoid an accident if the car in front slows down or stops.
Especially when a driver is turning left or making a right turn at a red light, sometimes their view is obstructed, so they may not see an oncoming vehicle until it is too late.
Get Help Investigating Who Is at Fault in an Intersection Accident
Proving which driver caused the accident is sometimes relatively simple, but in other cases, it can be highly complex. By hiring the right personal injury lawyer, you will have someone on your side that can:
Increase your chances of proving that the other driver was in the wrong
Fully investigate and build your case
Interview any eyewitnesses to the collision
Hire any experts that may help to establish your case
Attempt to negotiate a settlement with the other driver's insurance company
File a lawsuit on your behalf if necessary
Litigate your case all the way through trial if a settlement cannot be reached
New York is a no-fault insurance state, which means that unless you sustain serious injuries in an accident, you may not be eligible to file an intersection accident lawsuit. The New York City car accident attorneys at Douglas & London can help you determine if you have a strong case and get you started on the road to full financial and physical recovery.
Compassion and Consistent Results
Douglas & London strives to create the best outcome possible for our clients. In many cases, that means aggressively negotiating a pre-trial settlement, though we prepare every case as if it is going to trial before a jury. We are proud of our track record, as our attorneys have recovered more than $18 billion in jury verdicts and settlements on behalf of their clients.
Call Now to Schedule a Free Case Review
If you have been seriously injured in an NYC intersection accident, do not delay – fill out our secure contact form or call us 24 hours a day at (212) 566-7500 to schedule your 100 percent free consultation with a personal injury attorney. Our clients do not pay us anything unless they win!