NYC Distracted Driving Accident Lawyer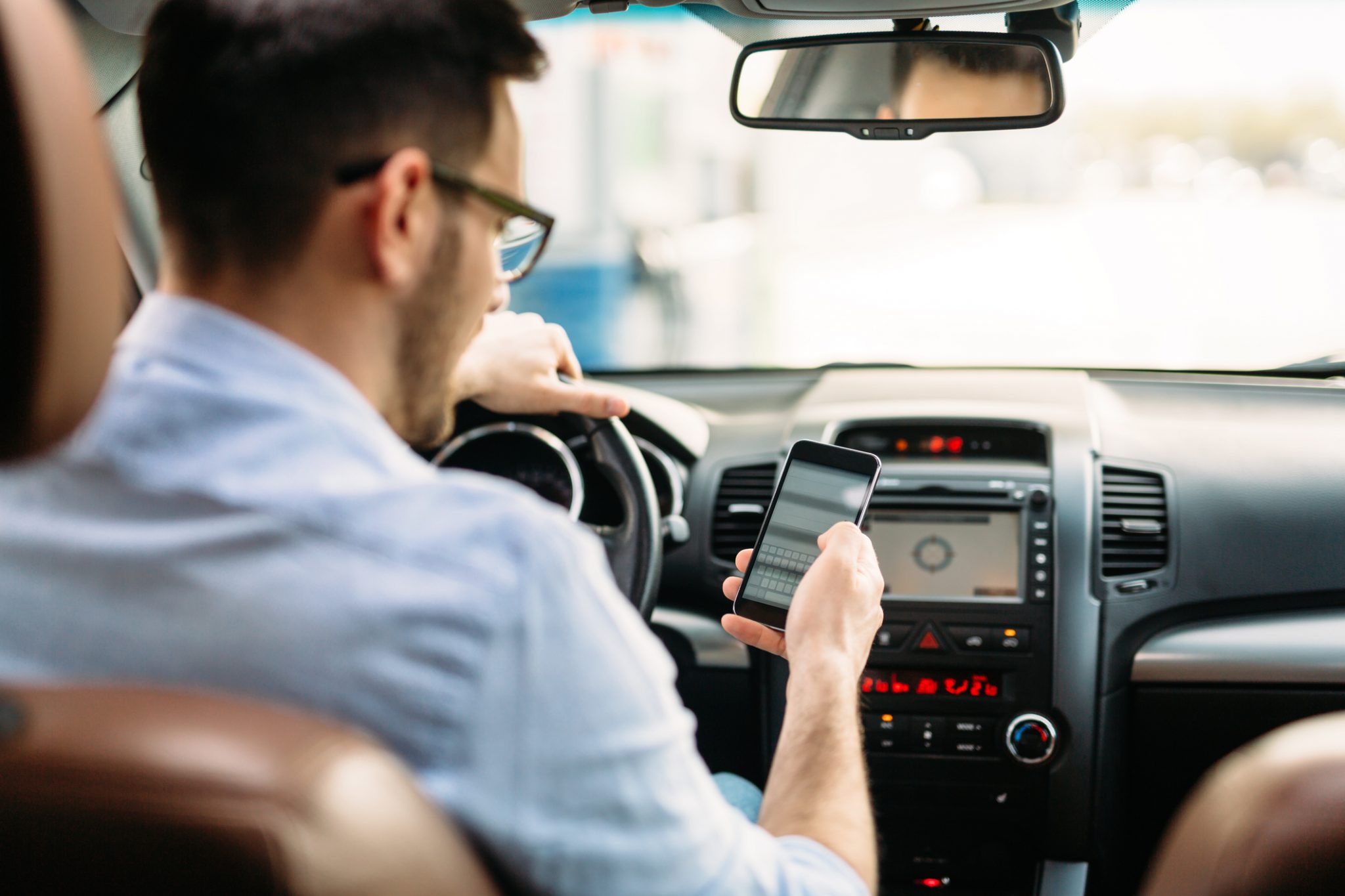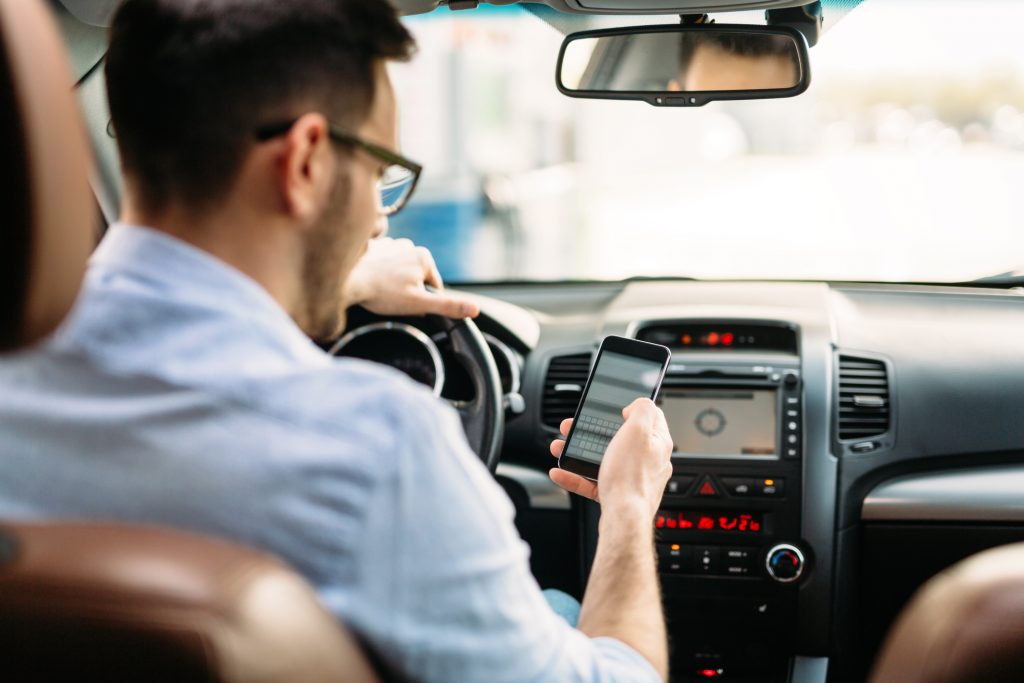 Data from the Highway Traffic Safety Administration (NHTSA) shows that the risk of a car accident is twice as high for a driver engaging in tasks such as talking on a cell phone, texting, or scrolling social media, compared to a non-distracted driver. Driving while distracted is not only irresponsible, it is an act of negligence since it jeopardizes the safety of others on the road.
Even though New York has some of the toughest laws on the use of hand-held mobile telephone or portable electronic devices while driving, motorists still engage in this dangerous conduct. While cell phones and electronic gadgets are the biggest distractions behind the wheel, eating, applying makeup, grooming, or even changing a song can take your eyes off the critical task of safe driving.
Have Questions?
Click here to access our Car Accident FAQ!
The law firm of Douglas & London provides aggressive advocacy for victims of distracted driving. Achieving fair compensation from a negligent driver isn't without challenges, and our New York City car accident lawyers have the resources and expertise needed to prove liability. We provide results-driven representation to drivers, passengers, pedestrians, and bicyclists who were injured due to distracted driving, and have helped many clients throughout NYC secure favorable settlements for their injuries and losses.
New York City distracted driving lawyer
Douglas and London offers a free consultation to discuss your case and determine if you have a valid claim for damages. Once our services are retained, we will manage all aspects of the legal process, including investigations, collecting police reports, evidence from the accident scene and medical documentation, speaking with witnesses, subpoenaing cell phone records, and negotiating the maximum recovery on your behalf.
Compensation available in distracted driving accidents
We know how devastating a car accident can be for victims, and are fully committed to helping you recover the money damages to which you are entitled. Our highly experienced car accident lawyers will present a compelling case that demands compensation for a variety of losses, such as:
Medical costs
Lost wages
Disability
Loss of earning capacity
Pain and suffering
Emotional distress and trauma
Property damage
If you have been hurt in a collision caused by a potentially distracted driver, you don't have to suffer alone. Report the accident, seek medical attention, and then get in touch with a personal injury attorney at Douglas & London. We are well-versed in NYS vehicle and traffic laws regarding cell phone use and distracted driving, and will help you in the pursuit of justice and fair reparations. Since we offer our services on a contingent-fee arrangement, you pay nothing unless we obtain a settlement or favorable verdict in your case.
Distracted driving laws in New York
In New York, all drivers are prohibited from using portable electronic devices when the vehicle is moving or while waiting at traffic lights. This includes any hand-held cell phone, tablet, laptop, electronic game, messaging device, or other instrument that can be used to write, send, receive, or read text for present or future communication.
The state defines "using" a portable device as any of the following:
Viewing the device
Taking or sending photos or videos
Playing games
Browsing the web
Viewing or checking social media platforms
Checking, writing, or sending an email, text message, or other data
The only exception to these laws is for NY motorists who need to communicate with the police or fire department in the event of an emergency. The laws also do not apply to drivers making cell phone calls or using GPS systems in a vehicle equipped with hands-free technology. In addition, any television screens must be out of view of the driver.
New York's hands-free laws for cell phone use do not apply to NYC taxi cab drivers, who are not allowed to use any handheld portable electronic device while the taxi is in motion.
Texting and driving statistics
Some estimates indicate that texting and driving is responsible for 6 percent of all distracted driving accidents that result in injury or death. Why do people engage in this reckless behavior when the tragic results are obvious? In recent surveys, motorists answered with the following: a comfort of staying connected, addiction to social media, a fear of 'missing out,' a desire to multi-task, boredom, and staying connected to work.
Texting, even for a few seconds, takes your eyes and attention away from the road. And these seconds can mean the difference between life and death. Consider these statistics on texting while driving:
It takes an average of 5 seconds to read a text; during this same time, you will have traveled the length of a football field
Texting and driving doubles the odds of being in a car accident, according to a AAA report
Texting while driving can be more dangerous than drunk driving. You are 6 times more likely to crash texting compared to driving while intoxicated
Each year, hundreds of thousands of innocent people are killed in car collisions caused by drivers who were texting or using cell phones.
Legal recourse for NYC distracted driving accidents
Recent reporting shows that smartphones are responsible for more than 15 percent of all distracted drivers in fatal traffic accidents. In 2019, distracted drivers were responsible for thousands of serious collisions and more than 2,800 fatalities.
You should never have to shoulder the burdens caused by a distracted driver. For sound legal guidance from a New York City personal injury lawyer, contact the law office of Douglas & London. There are strict time limits for seeking legal action after a vehicle accident, so don't delay in reaching out for a confidential consultation, offered at no charge.