Head-on Collision Lawyers in New York City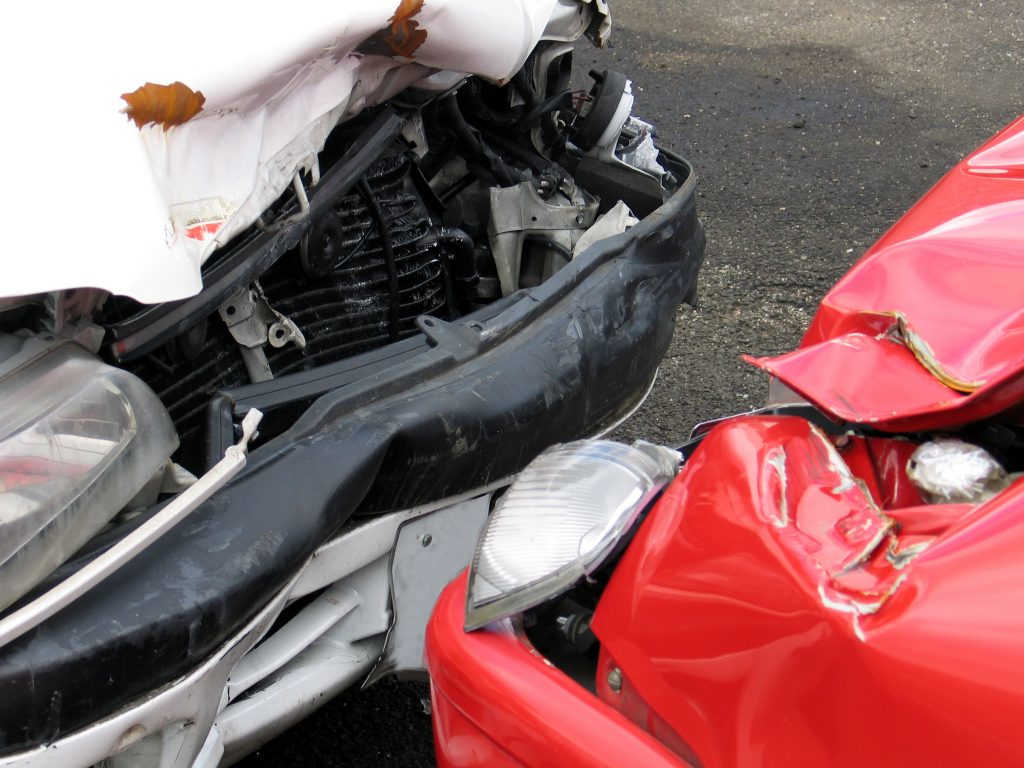 When it comes to motor vehicle accidents, few are as potentially devastating as a head-on collision. These accidents are more likely to result in fatal injuries than any other type of crash.
Head-on accidents occur when the front ends of two motor vehicles collide with each other. These accidents can occur for a variety of reasons, and they frequently involve two cars traveling at high speed. The resulting impact is often catastrophic.
If you have suffered an injury or lost a loved one in a head-on collision, you have the right to pursue a claim for financial compensation from the responsible driver. Let our New York City car accident lawyers help you pursue the compensation you deserve.
Have Questions?
Click here to access our Car Accident FAQ!
Common front-end collision injuries
The injuries that can come with a front-end accident are often severe. In many cases, these injuries will prove to be fatal. Motorists that survive could still face lifelong health consequences. Serious injuries commonly resulting from a front-end collision include:
Broken arms
Paralysis
Neck injuries
Whiplash
Internal bleeding
Amputation
Cuts and bruises
Burns
If you or a loved one sustained any of these injuries following a head-on collision, you might be entitled to substantial financial compensation to cover past, present, and future medical bills, and more. Speak with a personal injury lawyer right away to determine if you have a viable claim.
How a front-end collision happens
There are different ways for a front-end collision to occur. These collisions frequently involve a driver crossing over into the path of oncoming traffic. However, wrong way crashes are also relatively common. Under either scenario, a personal injury attorney could help you protect your legal rights by pursuing a claim for negligence against the at-fault party.
Crossing the center line
Most head-on collisions occur when one or more drivers cross over the center line of a two-way highway. When this happens as two drivers are approaching each other from opposite directions, head-on collisions are common. These crashes are often devastating as both vehicles are typically moving at high speed. That both drivers are traveling in opposite directions only increases the severity of the impact.
Drivers cross over the center line for multiple reasons. Motorists may take a wide turn on a curve and overcorrect, sending them into oncoming traffic. In other cases, these collisions occur due to driver distraction. When motorists take their attention off the road, even for only a second or two, it is not uncommon for them to drift over the center line. Additionally, many head-on crashes are the result of DUI.
Determining which party is responsible for causing the crash and proving it can be complicated in these cases. You need a law firm with the investigative resources to look into every detail of your collision and help you build a case against the other motorist.
Wrong way crash
Some head-on collisions occur when one driver travels the wrong way down a one-way street. These are known as wrong way crashes. This type of collision is most destructive in cases where motorists take the wrong onramp and travel the wrong way on a highway or interstate.
Wrong way accidents can occur due to little more than an honest mistake. In other situations, wrong way crashes happen due to drunken or distracted drivers. In either event, the driver that is traveling the wrong way is typically at fault in these types of cases.
Call a New York City head-on collision lawyer right away
If you have sustained injuries in a head-on crash, chances are you face serious physical and financial burdens. It is only fair to shift those burdens onto the person responsible for causing the accident. The attorneys of Douglas & London are ready to assist you in your pursuit of justice. We have dedicated our careers to taking on difficult accident cases and winning. To learn more, call today to schedule a free consultation.