Who is Liable for Legionnaires' Disease Outbreaks in New York?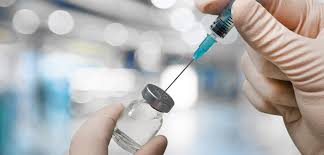 The bacteria that cause Legionnaires' Disease incubates in water reservoirs when delivery systems are not regularly cleaned or maintained. Because of this, water tanks in hotels, apartment buildings, sports arenas, and convention centers are the most common sources of Legionnaires' Disease outbreaks.
Under New York law, liability for an outbreak is generally imposed on the parties responsible for cleaning and maintaining those water tanks. When you retain a Legionnaires' attorney from the Manhattan law firm of Douglas and London, one of our more critical tasks is to identify those parties and to demonstrate how they failed to fulfill their obligations to provide a clean and safe environment.
Is liability limited to the property owner where the Legionnaires' Disease outbreak occurred?
The owners, operators, and managers of facilities that experience a Legionnaires' Disease outbreak will generally bear primary responsibility. Other potentially liable parties include:
Architects and engineers who designed faulty water or air handling systems.
System manufacturers whose equipment also supported bacteria growth
Installers and tradespeople who failed to include adequate safety mechanisms to facilitate sanitizing air and water handling systems
Maintenance contractors who did not clean air and water systems according to industry standards
How does a Legionnaires' Disease lawyer prove that a party is liable for an outbreak?
When you file a lawsuit to collect damages for your losses from Legionnaires' Disease, your attorney will gather evidence through investigations and the litigation discovery process. Both will help to determine the source and causes of the outbreak. An experienced lawyer will know how to use this information to determine who was negligent and, accordingly, are liable to pay you compensation.
The optimum time to collect evidence is in the first several days or weeks after you experience symptoms. You can improve your opportunity to collect a more significant damages award if you contact and retain a lawyer as soon as possible after you receive medical treatment for your illness.
Contact us at Douglas & London for a free consultation
Most people sickened by the Legionnaires' Disease bacteria might not know the source of their illness or the negligent parties that might be liable for their damages claims. However, our team of personal injury lawyers at Douglas and London have the expertise to trace the sources of a Legionnaires' Disease outbreak.
Do not hesitate to call our Manhattan offices for answers to your liability questions as soon as you can. A Legionnaires Disease attorney from our firm will provide a no-fee, no-obligation consultation to guide you through your options to recover damages for losses you suffered from your illness.