Citi Bike Accidents in NYC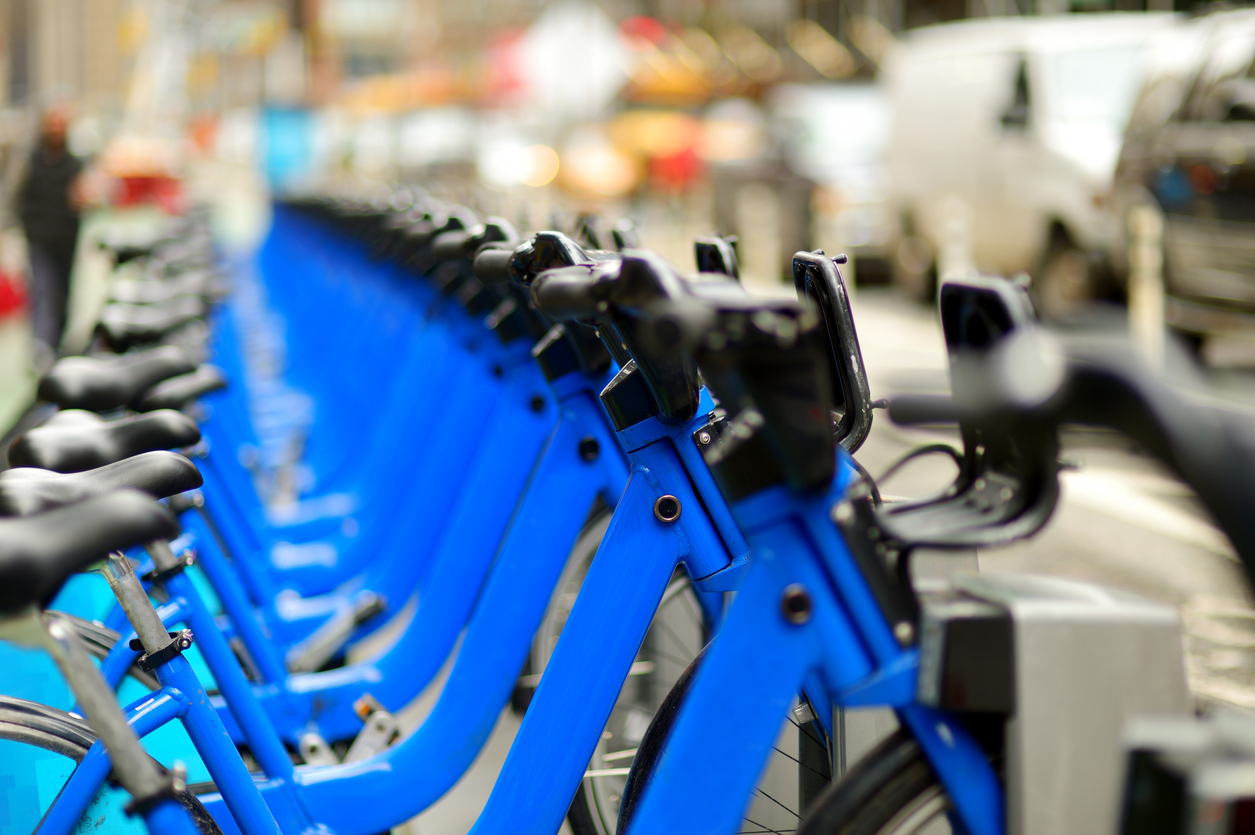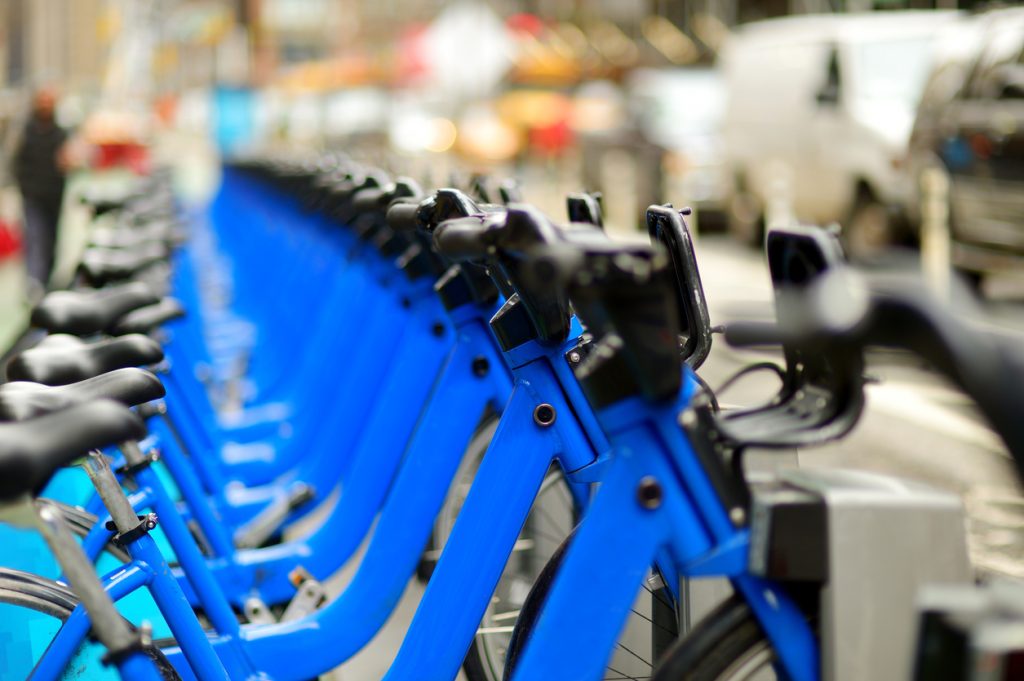 New York City's Bike Share Program launched on Memorial Day in 2013. Initially, 6,000 bright blue Citi Bikes were stationed in Manhattan and the outer boroughs, providing 7,500 rides over the first three days alone. Over 20,000 riders eagerly signed up for the program, which allowed them to unlock a bike any time 24/7, ride as many times as desired over a selected time and return it to one of 600 docking station locations.
Overall, the Citi Bike Share program has been an enormous success. However, just like with any mode of transportation, care must be taken to obey the rules of the road. If you or a loved one have been injured while riding a Citi Bike, contact a bicycle accident attorney in New York at Douglas & London for a free consultation. No-fault insurance coverage may be insufficient in covering your losses.
How Common are Citi Bike Crashes?
The Mineta Transportation Institute's study of major cities like Minneapolis, San Francisco, and Washington DC found that bike-sharing programs operated at significantly reduced injury and fatality rates, as compared with personal cycling. The same holds in New York City, where serious bike crashes remained flat, despite widespread adoption of Citi Bikes.
The New York Times reported that only two Citi Bike riders have died with more than 65 million rides in the first five years. In addition, the risk of a fatal accident is just 0.2 per million trips, according to former Transportation Commissioner Polly Trottenberg.
In a typical year, NYC sees 15-20 cyclist deaths out of thousands of riders. All of the deaths involve motor vehicles– which also cause between 3,500 and 4,500 cyclist injuries each year. There is no specific data on Citi Bike injuries, though the numbers are presumably low, as this figure hasn't changed since Citi Bikes were introduced.
Historically, bike share programs have a very high safety record compared to personal bicycles. Why?
The design is slower, heavier, and more stable than most street or racing bikes.
The bright blue color and onboard lights make them highly visible.
People may drive the bikes more cautiously after using a credit card to reserve.
People using Citi Bikes to get to work also drive more judiciously than a leisure rider.
Cities adopting ride share programs also tend to make infrastructure changes to accommodate them.
Cycling enthusiasts say New York City still has a long way to go in improving protected bike lanes. Streets Blog New York City recently reported that 90 percent of bicycle crashes involve some form of driver error or inattentiveness. In addition, they also note that the first Citi Bike fatality occurred at 8:10 a.m. on June 5th, 2016. Dan Hanegby, a 36-year-old father of two, was hit by a bus while avoiding a parked vehicle between Seventh and Eighth Avenues in Chelsea. The Coach USA bus driver was charged with "failure-to-yield."
Who is at Fault for a Citi Bike Crash?
Responsibility for a Citi Bike accident will depend upon specific circumstances but may include:
A Motorist – Failure to recognize a bicyclist's right-of-way and yield accordingly is one of the top reasons Citi Bike riders get hurt. "Dooring" accidents, where a driver or passenger opens a parked car door without first looking, is another common cause of injury. Drivers are required to carry auto insurance to pay for any harm they may cause.
A Motorist's Employer – Employers are vicariously liable for their "on-duty" employees. They are specifically responsible for hiring, training, and supervising their workers.
The New York City Government – The city is rarely held liable for a bicycle accident, with a dangerous construction project or unfixed, longstanding potholes being the only real exceptions. The local government owes a duty to maintain the roads in a safe condition. Their role as the party that granted Citi Bike a contract to own and operate the bike-sharing program does not increase their liability.
Citi Bike – Though Citi Bank is the sponsoring company, they bear no responsibility for the bike program. The company is tasked with maintaining the bike in usable working condition. They may be sued for negligence if the tires become too worn or flat, the chains rust, or the brakes deteriorate– causing the bike to malfunction and leading to a crash.
The Cyclist – Sometimes, an inexperienced cyclist carries some of the blame. Riding against traffic, running red lights, wearing headphones, or failing to use available bike lanes can lead to an accident. New York State allows the right-to-sue even if the plaintiff was partially to blame. However, the total compensation will be reduced based on the degree of ascribed fault.
What To Do After a Citi Bike Accident in NYC
When injured or affected by a Citi Bike accident, NYC residents should follow these steps:
Call 911 to report the crash and seek immediate medical attention.
Call Citi Bike within 24 hours of the incident by calling 1-855-BIKE311.
If able, write down the vehicle color/make/model/plate and the vehicle owner's name.
Ask the driver for their insurance information.
Ask any eyewitnesses for their contact information.
Take photos of the crash scene, cars, Citi Bike, and road conditions.
Preserve evidence like the helmet and clothes worn at the time.
Arrange to have someone return the Citi Bike if the rental is due to avoid fees.
New York State provides up to $50,000 in medical benefits under the no-fault insurance law, so accident victims should not hesitate to seek emergency medical care. If the other vehicle was an MTA bus, taxi, or privately insured car, one should ideally give notice of the claim within 30 days.
Further, an individual must be careful about what they say to the other party. Insurers may seem friendly on the phone, but they want to pay as little as possible to preserve their bottom line. Saying "I'm fine" when asked how one is doing can be used to minimize the severity of injuries before judge and jury. Ideally, a Citi Bike accident lawyerwill act as a liaison to avoid unnecessary liability.
How Can Douglas & London NYC Citi Bike Accident Lawyers Help?
At Douglas & London, we understand that a Citi Bike crash can be devastating. The injured party should focus on recovery without financial worry or procedural issues. All too often, insurance companies offer a lowball settlement, deny a claim, or delay payment even if the accident caused a traumatic brain injury. Collisions involving serious injuries should always be handled by an experienced professional. Contact a New York City personal injury lawyer at Douglas & London as soon as possible for a free consultation. We charge no legal fee until we secure a settlement or jury award on our clients' behalf.