Bicycle Accident Lawyer in New York City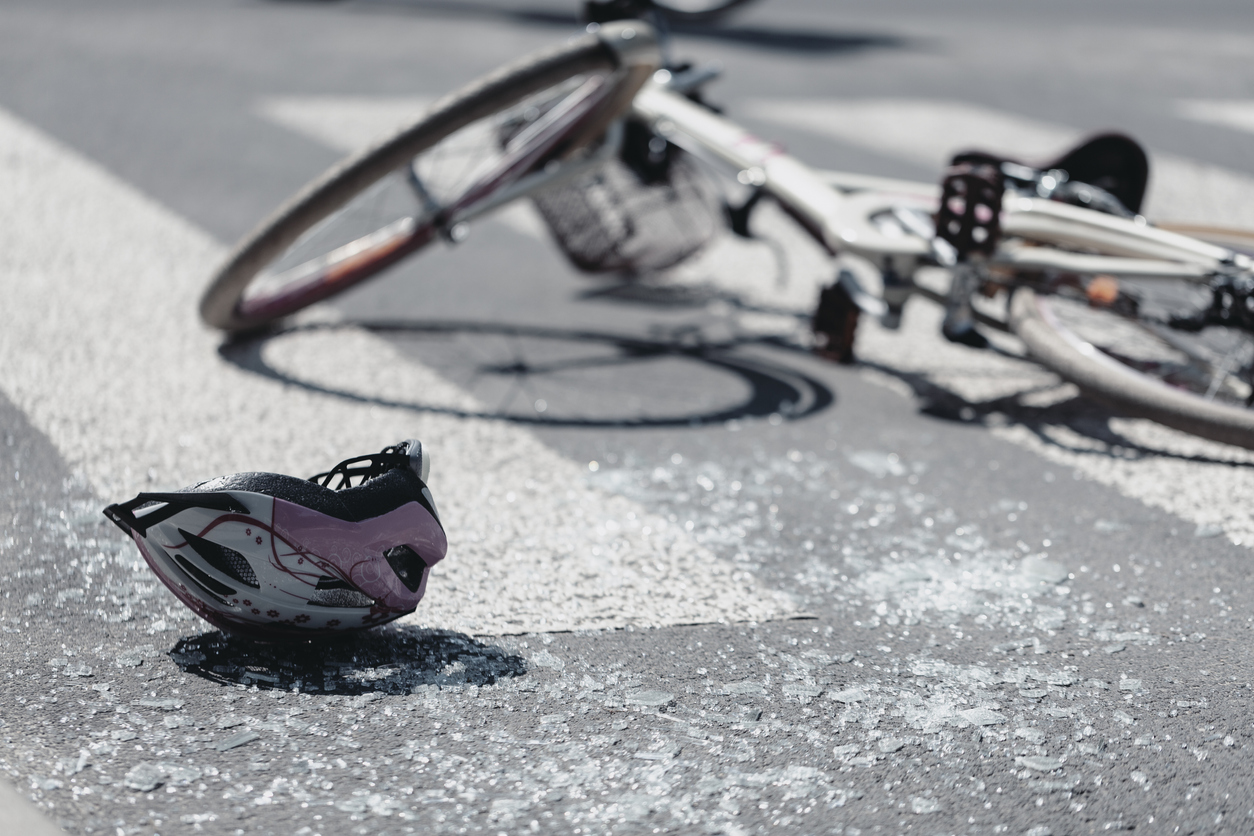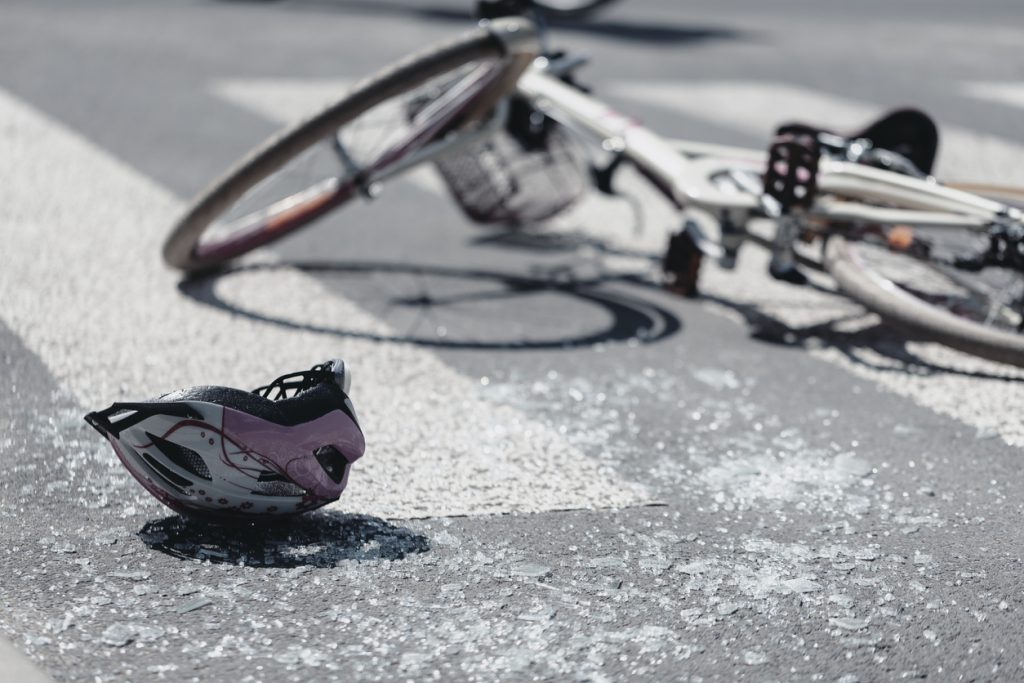 The New York City Department of Transportation estimates that over 510,000 cycling trips are taken for transportation, recreation, or exercise in the city each day. While traveling by bike has gotten significantly safer over the years, accidents still happen– when drivers fail to pay attention and exercise caution when sharing the road. If you or a loved one have been injured, NYC bicycle accident attorneys at Douglas & London can help your recover financial compensation.  
Are You a Bicyclist Hit by a Car? Find Out How a Bicycle Accident Lawyer in NYC Can Help
The overall risk of suffering a serious injury while cycling has decreased 80% since 2000 – primarily due to the widespread use of helmets and designated biking lanes created by city planners. However, the statistics mean little if you've been affected by the 10 bicyclist fatalities or 309 serious injuries reported in 2018.
If you need a bicycle accident lawyer, the NYClaw firm of Douglas & London has the resources to help. Our dedicated team of personal injury attorneys has recovered more than $18 billion in verdicts and settlements over the past few decades. Call us at any time to schedule a free consultation. Our clients never pay a legal fee until the matter has been resolved in their favor.
Continue reading to learn more about how accidents happen, what injuries are commonly litigated, who might be liable, and how much you might recover in financial compensation.
How Do Bicycle Accidents Occur?
Common types of bicycle accidents include:
Intersection Accidents – Drivers fail to yield right of way when they're turning, and an approaching cyclist is going straight. They are also frequently distracted when merging with traffic, negligently colliding with a person on a bicycle.
Parked Car Dooring – Riding down a line of parked cars can be dangerous for bicyclists. Motorists sometimes fling their doors open without looking or thinking, causing a cyclist to fall head-first onto the ground or slide sideways, sometimes into traffic.
Bike Lane Accidents – Drivers may attempt to drive around other vehicles or bicyclists, rather than waiting for the flow of traffic to resume. They may also illegally park in a bike lane, obstructing the path of people who are lawfully trying to use the lane and forcing cyclists into the main road.
Lot/Driveway Accidents – Motorists pulling in and out of spaces may not be aware of a cyclist riding by. The same is true of cars speeding out of private driveways without pausing and looking both ways.
Often, motorists commit a ticket-able offense at the time of the accident, such as speeding, tailgating, failing to yield right-of-way, using a phone while operating the vehicle, driving under the influence of drugs or alcohol, or making an unsafe turn.
Common Bicycle Accident Injuries
A bicyclist hit by a car will most commonly exhibit:
Fractured bones, particularly arms, legs, and pelvises.
Internal bleeding and organ damage.
Eye injuries.
Soft tissue injuries.
Head, brain, and facial trauma.
Back and neck injuries.
Spinal cord damage, including paraplegia and quadriplegia.
How Are Bicycle Injury Claims Different From Car Accident Claims?
Bicycle accidents pose unique legal considerations compared to car-on-car accident claims, such as:
Injury Severity: Debilitating injuries often occur when a lightweight bicycle comes into contact with a motor vehicle weighing well over 2,000 pounds. Damages often include future medical expenses and loss of income, which must be factored into the overall settlement. A knowledgeable injury attorney can help you determine which local specialists to see for your injuries. At Douglas & London, we have access to a network of medical experts who may be willing to testify on the nature of your injuries and your prognosis for recovery.
Expanded Scope of Liability: A number of parties can be held liable for contributing to your injuries: a motorist, pedestrian, another cyclist, a negligent party's employer, a transit company, a government agency responsible for road upkeep, and companies that manufactured a defective vehicle, bike, or safety equipment. Multiple parties can be held liable in a lawsuit, so it's essential to conduct a thorough investigation before filing.
NYC Bike Laws: In NYC, bike riders must ride with traffic, not against it, in the street and designated bike lanes rather than the sidewalk. They must stop at all lights and stop signs, go with walk signals, and yield right-of-way just as a motorist should. To be seen at night, all riders should have a white headlight in front and a red reflector in back.
New York State allows injured parties to sue even if they were partially liable for causing the accident under a theory known as "comparative negligence." Working with a lawyer can help you counter claims made by the defendant and exonerate yourself from liability as much as possible to receive maximum compensation.
What Damages Can I Claim in a Bicycle Accident Lawsuit?
Potential damages include:
The cost of hospitalization, doctor's visits, surgery, treatments, medication, therapy, and more.
Potential treatments, expenses, and medical bills likely to arise in the future as a result of your injuries.
Lost wages and income due to time off work for recovery and future diminished earning capacity.
An estimated amount of "pain and suffering," including both physical and mental aspects.
Costs associated with emotional distress, anxiety, PTSD, depression, and loss of enjoyment in life.
Costs associated with a temporary or permanent disability, scarring, and permanent disfigurement.
Working with a bike accident lawyerwill help you know whether the settlement offered is fair. It is important to consider all possible future damages, as well as expenses incurred thus so far. Douglas & London works with forensic economists, vocational specialists, and medical experts to determine how your future may be impacted by a past bicycle accident.
Get a Free Consultation with a New York Bicycle Accident Attorney
You only have a limited amount of time to pursue a legal claim after an NYC bicycle accident, so do not hesitate to explore your options with an attorneyat Douglas & London. A New York injury lawyer will investigate your claim, examine your medical records, tabulate your losses, file your court paperwork, and handle up-front costs.
Given the cost of treating bicycle accident injuries, it's imperative that you know your legal rights, what constitutes a fair settlement offer, and pursue justice for yourself and other bicyclists sharing the road.