Snapchat Social Media Lawsuits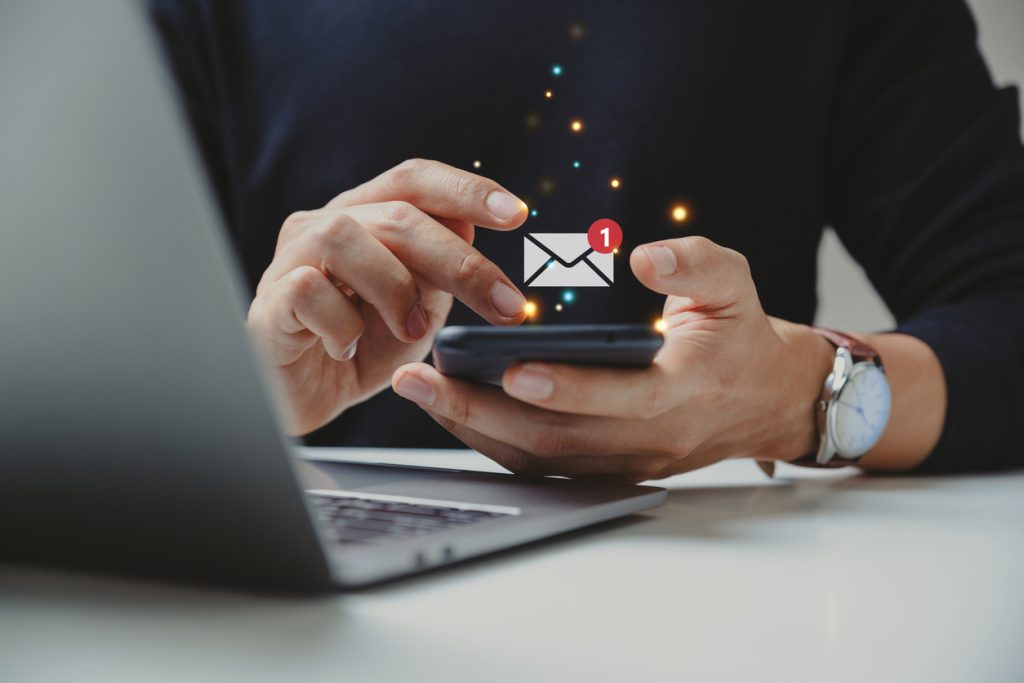 Snapchat is one of the most popular platforms for teens—but mounting evidence supports that it's harmful to their mental health. As a result, the personal injury attorneys at Douglas & London are currently accepting social media injury claims. They are helping parents pursue Snapchat social media lawsuits that demand accountability and change, not to mention compensation, for the harm caused by the company's negligence.
Why File a Snapchat Addiction Lawsuit?
Social media platforms target teens. A 2018 Pew Research Center report found 97% of teens use social media platforms, and 45% said they were online "almost constantly." With fun photo filters, quickly disappearing messages for greater privacy, and rewarding snap streaks (earned when you and a friend send back-and-forth messages for days in a row), In 2017, Snapchat was the platform of choice for teens. Today YouTube and Tik Tok are the most popular, but Snapchat is still used by 35% of teens.
Teen brains are not yet fully developed. Teenage brain regions associated with risk evaluation, impulse control, and emotional regulation continue to mature through age 21. When teens receive "likes" on social media, the brain releases dopamine that triggers a reward pathway. Some reports indicate that social media addiction by minors is akin to internet gaming disorder and addiction to online gambling, which is recognized as a mental health disease by the World Health Organization.
Social media companies profit from teen addiction. Social media revenues are directly tied to the amount of time users spend on the platform—scrolling, uploading, and socializing. For this reason, Snapchat and others are constantly adapting their algorithms to maximize user engagement, which can be addictive to vulnerable teens.
Harmful Effects of Snapchat
Potential harmful effects of Snapchat include:
Aggression and violent behavior
Anxiety, depression, and other mental health issues
Drug use
Eating disorders like anorexia and bulimia
Engaging in risky behavior
Sexual abuse
Sleep disorders
Suicide
For the Snapchat Lawsuit, 2022 is a Banner Year
While Snapchat is nothing new, parents are joining together in lawsuits, hoping to bring attention to one of the biggest dangers to their children. Particularly at the start of the 2020 pandemic—when teens were removed from in-person social circles and suffered high levels of anxiety and depression–researchers saw a dramatic uptick in mental and physical injuries related to social media use.
A look at the recent newspaper headlines gives you a sense of just how many Snapchat lawsuits 2022 has brought:
Jack McCarthy died from an accidental overdose of fentanyl obtained after buying drugs from "dealers hiding in plain sight" on Snapchat—who were then able to evade authorities due to the disappearing message feature. The McCarthys are among 10 families suing the platform for wrongful death damages. The parents say their children wouldn't have otherwise connected with these dealers if it weren't for the anonymity the platform provides.
An eleven-year-old girl suffered from "extreme addiction" to Snapchat, according to her mother, before she committed suicide. The wrongful death lawsuit alleges "defective design, negligence, and unreasonable dangerous features," which caused the young girl to suffer "severe mental harm, leading to physical injury." During her two-year social media addiction, she was hospitalized for emergency psychiatric care to treat depression and low self-esteem. The lawsuit also alleges she had been solicited by sexual predators on many occasions.
Brittney Doffing's 14-year-old daughter became addicted to social media during the pandemic, triggering two hospitalizations for psychiatric episodes. In addition, she was groomed by sexual predators on the site who offered the teen money in exchange for explicit content. The girl's mother reported the predatory behaviors to local authorities and Snapchat—receiving messages stating it "doesn't violate their standards." She has filed a lawsuit against the company.
Parents like Chris and Donna Dawley, who lost their 19-year-old to suicide because of the addictive nature of these platforms, say it's not about the money—but accountability. If tobacco and alcohol use can be regulated, why not social media too? Snapchat uses highly profitable algorithms that prompt obsessive scrolling while lacking essential identity verification, content filters, and parental controls that would provide visibility into activity on the platform.
These are just a few examples of the many families affected by Snapchat. In October 2022, the Judicial Panel on Multidistrict Litigation agreed to centralize more than 75 cases into MDL 304 (Social Media Adolescent Addiction/Personal Injury Product Liability) in the Northern District of California, where most of the defendants are headquartered.
Fight the Harmful Effects of Snapchat with a NY Personal Injury Attorney
If your family is struggling with the aftermath of serious harm caused by social media addiction, we urge you to call Douglas & London. Our experienced attorneys have taken on the tobacco industry, chemical and drug manufacturers, and medical providers—and won settlements worth tens of millions. While we cannot predict the future, we are unafraid of pursuing accountability and justice. Contact us for a free consultation.