Slip & Fall Accidents at the Airport in New York City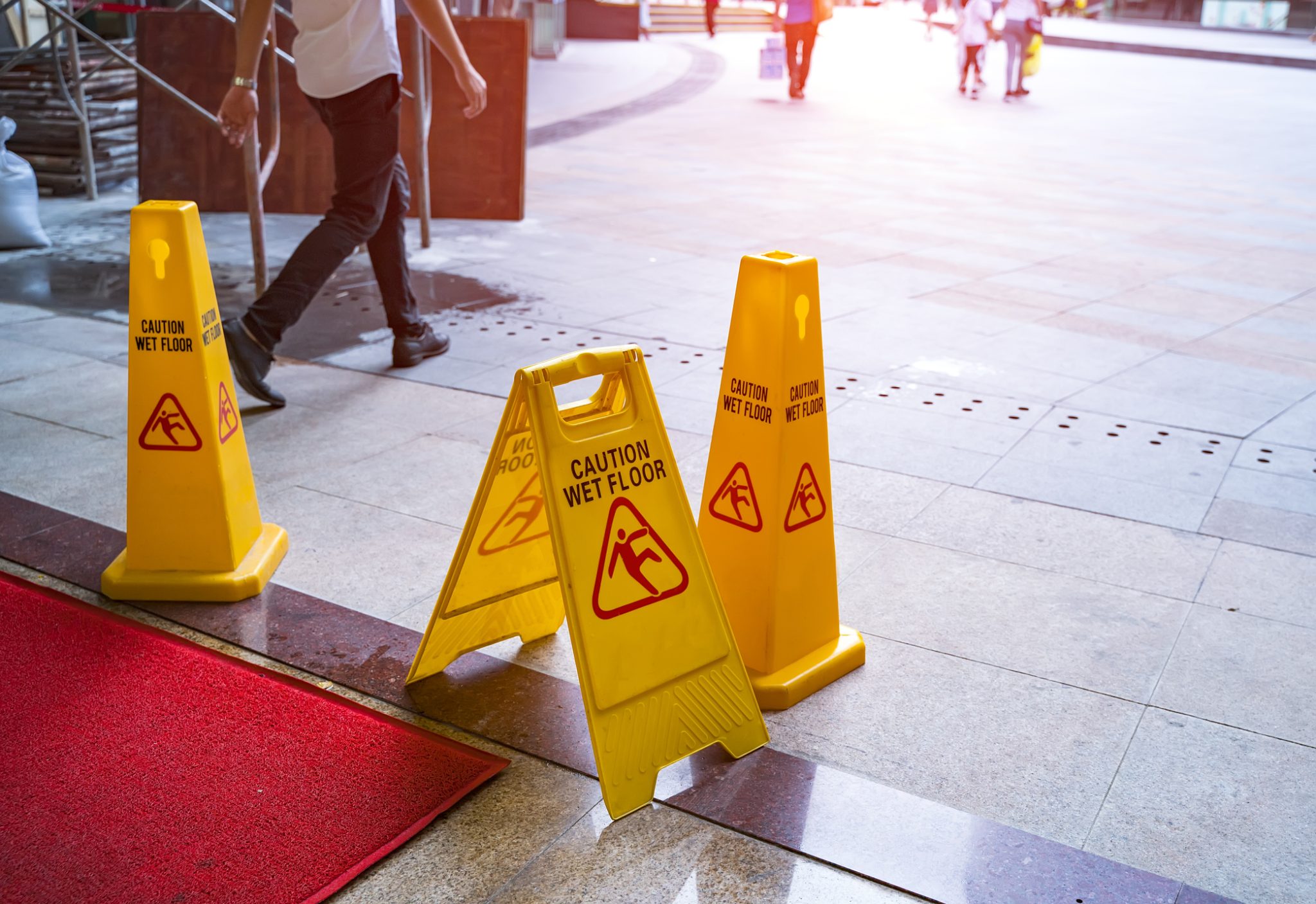 The airspace above Manhattan is among the busiest in the world. LaGuardia and John F. Kennedy International airports see thousands of travelers each day. Given the large crowds and heavy volume of traffic, these airports require diligent maintenance to ensure that common spaces are free of potential slip and fall hazards. All it takes is one spilled beverage or loose floor mat to spell disaster for an unsuspecting traveler.
If you or a loved one were injured at an airport in NYC– whether as a visitor or an employee– it's essential to consider your legal options. A New York City airport slip and fall lawyer at Douglas & London can assess the circumstances of your accident and outline the best way to proceed. Our legal team has successfully recovered millions of dollars in settlements and verdicts for our clients and can protect your interests in complicated premises liability cases.
Slip and Fall at Airport: Common Causes
Call our experienced slip and fall attorneys for a free consultation!
Airports have a legal duty to make sure their grounds are reasonably safe for everyone.
Hazards and unsafe conditions that can increase the risk of a slip, trip, and fall accident include:
Spilled liquids
Uneven ramps
Lack of caution signs
Poor lighting
Obstructions in walkways
Defective stair treads
Uneven or broken handrails
Unsecured floor mats
Torn or bunched up carpeting
Defects or holes in the floor
Missing handrails
Icy or badly maintained boarding ramps and sidewalks
A LaGuardia or JFK airport accident can happen in many places, including escalators, boarding ramps, restrooms, elevators, sidewalks, luggage carousels, restaurants, parking facilities, retail spaces, bars, and other common areas that accommodate travelers. Slip and fall injuries can also happen on the AirTrain at JFK that connects to the Long Island Railroad and other parts of the city.
What to Do After a LaGuardia Airport Accident
Falls can produce painful injuries that can negatively impact the quality of your life. Follow these steps after an airport slip and fall accident to protect your rights:
Seek medical care right away. LaGuardia and JFK airports are equipped with first aid stations. If your fall injuries are more severe, have officials call an ambulance.
Notify airport authorities. Your accident needs to be documented and reported to airport security personnel. Be sure to get a copy of the accident report.
Document the scene. If possible, take photos or videos of the area where you slipped and fell. If anyone saw you fall, ask for their names and contact information. Eyewitness testimony can help bolster allegations that dangerous conditions were present.
Keep receipts for out-of-pocket expenses relating to your accident. This includes everything from flight cancellation fees and prescription medications to transportation costs to your medical appointments.
Speak to an experienced slip and fall lawyer. At Douglas & London, our personal injury lawyers will investigate the circumstances of the accident and identify any liable parties.
Time Limits for Taking Legal Action
When a government entity is named a defendant in a personal injury action, the statute of limitations is much shorter than the standard three years. The Port Authority of New York and New Jersey has jurisdiction over LaGuardia and JFK international airports, which means claimants must bring a lawsuit within one year and file a notice of claim within 60 days. Time is of the essence, so do not hesitate to seek legal help after falling in an airport.
The Benefits of Skilled Legal Representation
Skilled representation from Douglas & London can make the difference between a successful claim for damages and recovering less than you deserve. Legal restitution is intended to make the injured plaintiff whole again and account for medical expenses, lost income, loss of earning capacity, pain and suffering, and reduced quality of life.
Injured in a slip and fall accident? Tap to call for a FREE consultation!
Aggressive Advocacy You Can Count On
There are many moving parts to an airport slip and fall claim, which demands the experience and resources of a seasoned legal professional. An NYC slip and fall lawyer can determine whether your accident was the result of another party's negligence and gather the evidence to prove it.
Contact our New York City law firm for a free, confidential consultation about your airport accident. There are no upfront costs since we operate on a contingency basis.