Motorcycle Accident Lawyers in New York City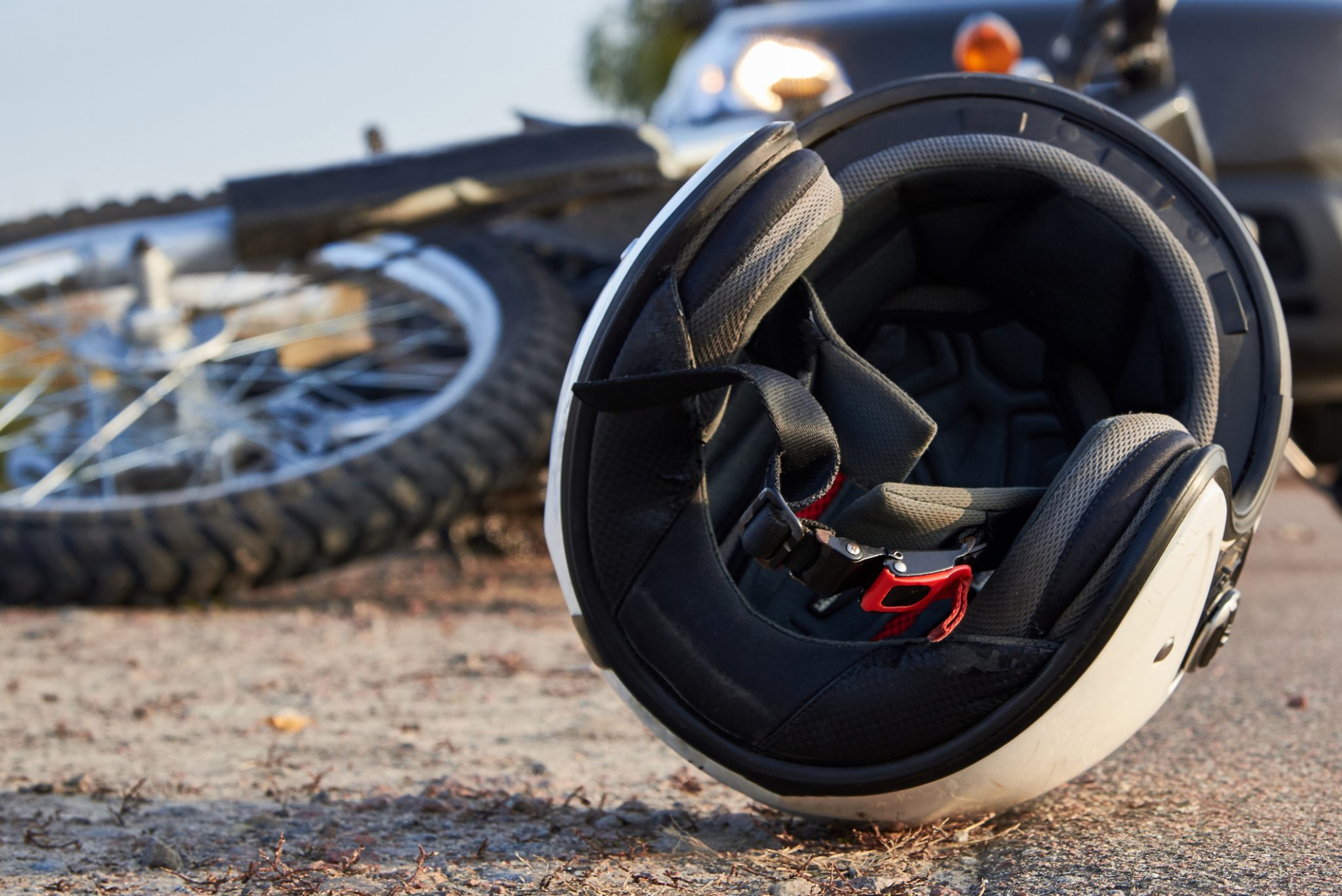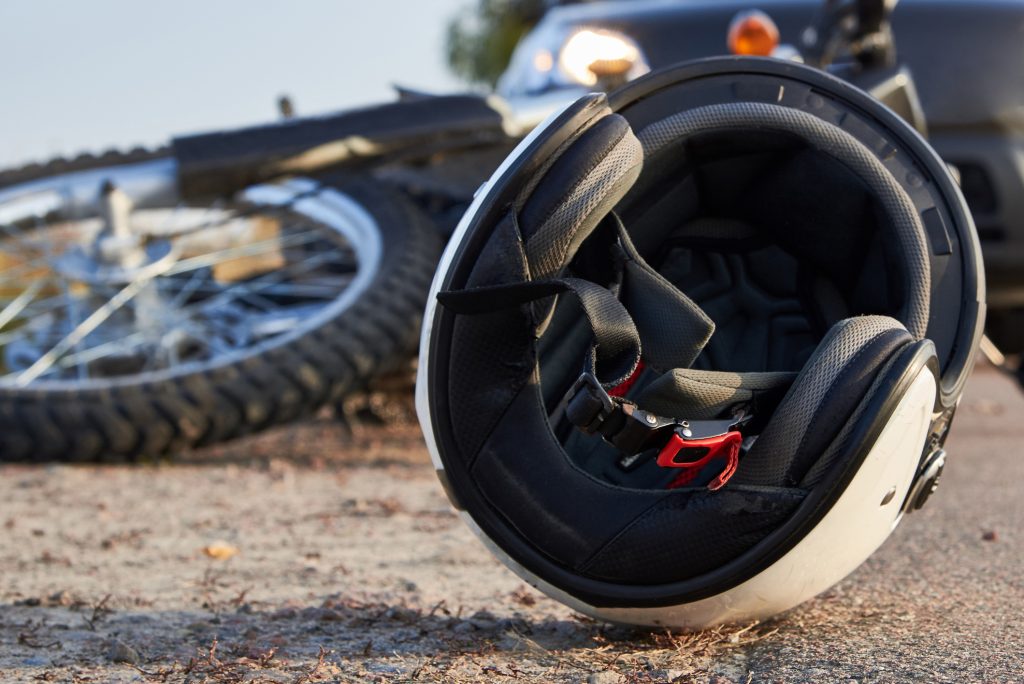 Were you or a loved one seriously injured in a motorcycle accident? Douglas & London may be able to help. Our New York City personal injury law firm has decades of experience helping New York motorcycle riders recover fair settlements and high jury awards after suffering the devastating consequences of another driver's negligence.
Though filing a lawsuit may not be the first thing on your mind in the aftermath of a crash, taking legal action can result in substantial compensation to cover your losses, including all medical bills stemming from the crash, lost wages from time you miss at work, reduction in future earning capacity, loss of quality of life, and more. Please reach out to our firm using the contact form on this page and we will get back to you ASAP to schedule your free, no-obligation consultation.
As part of your free case review, attorneys at our firm with extensive experience handling motorcycle accident cases just like yours will review the circumstances of your crash and advise you as to the best options for recovering maximum damages. Our promise is to always act in your best interest and be a true advocate in every possible way.
What a Motorcycle Accident Attorney Can Do For You
Vehicle collisions are often a blur. Experienced accident investigators at Douglas & London can help uncover what happened moments before the crash and use the evidence to prove that the at-fault party was responsible for your injuries and damages.
We have access to a network of medical experts, accident reconstructionists, insurance adjusters, vocational specialists, and other professionals who can assist in preparing your claim for maximum compensation.
As a result of our successful negotiating strategies and thorough trial preparation, Douglas & London attorneys have secured over $4 billion on behalf of personal injury victims over the past two decades.
Who Is Liable for a Motorcycle Accident?
Most often, the liable party is a motorist driving a passenger vehicle. However, other defendants may include:
A commercial vehicle driver's employer
A ride sharing company
The motorcycle or vehicle manufacturer
A government agency tasked with road maintenance
A Douglas & London lawyer can help identify any and all potential parties who are liable for your losses.
Damages in a Motorcycle Accident
Depending on the circumstances involved in your accident and the nature of your injuries, financial compensation may be secured for:
All medical bills and expenses
Lost wages, past and future
Property damage
Pain and suffering
Loss of consortium
Wrongful death
What Makes Motorcycle Accidents Unique Cases to Litigate?
You want to partner with a personal injury law firm with an in-depth understanding of motorcycle collisions to handle your case. There are several considerations that require unique experience and knowledge on the part of your law firm:
There is inherent bias against motorcyclists. The public sometimes has a stereotypical idea of motorcyclists as daredevils who dart in and out of traffic or speed excessively. The attorney's role is to address and overcome this bias. Even if a motorcyclist is deemed partially to blame for causing the accident, money can still be collected in New York State if another party was at fault. Settlements and awards are reduced based on the percentage of ascribed liability, so it's important that victims work with a team who can clear their reputation and build a strong, sympathetic character profile.
The injuries tend to be extremely severe. Motorcycles offer very little protection compared to other types of motor vehicles. Their smaller, lighter size makes them susceptible to slide-outs and crushing impact. The rider's direct proximity to the pavement and other vehicles often leads to fractures, traumatic brain injury, spinal cord injury, abrasions, and organ damage. As they run on two narrow wheels, motorcycles are also particularly vulnerable to potholes, drainage defects, construction zone debris, and other hazards.
Motorcyclists operate outside typical insurance rules. A motorcycle is not covered by the No-Fault law that governs collisions between two passenger vehicles. If an injured motorcyclist has no health insurance, they'll have to pay all their own medical bills and lost wages out-of-pocket. The best way to recover damages is to sue the at-fault driver for medical bills, lost wages, pain and suffering, and other damages. Family members of motorcyclists who died in a crash may recover compensation to cover unexpected losses such as funeral and burial expenses and lost income.
Who Can Sue?
Any motorcyclist who has been injured in an accident in New York within the past two years has a right to file a claim. Sometimes more or less time is granted, depending on the party being sued and the unique circumstances of the crash. It's always best to consult with an attorney to determine how much time you have to file a lawsuit.
If a loved one has died in a motorcycle accident, New York statutes provide that a wrongful death claim may be brought within a year of the individual's death by:
The spouse of the decedent
A child of the decedent
A parent of the decedent, or
A personal representative for the estate of the decedent.
Siblings and cousins can bring a wrongful death claim if they are named the guardian or personal representative of the estate. If a loved one lingered for a time before succumbing to injuries, a separate pain and suffering claim can be filed on behalf of the decedent, payable to the estate.
Free Consultation With a Motorcycle Accident Lawyer in NYC
Though you may still be recovering from injury or loss, it is important to contact a motorcycle accident lawyer at Douglas & London as soon as possible to preserve your right to pursue legal action. The general statute of limitations for personal injuries is two years, though it could be less if you're suing a government entity. It's never too early to start working on your claim for compensation. Fill out the form on this page to contact us for a free case review. Someone from our team will get back to you as soon as possible.