What Kind of Cancer Can CPAP Foam Potentially Cause?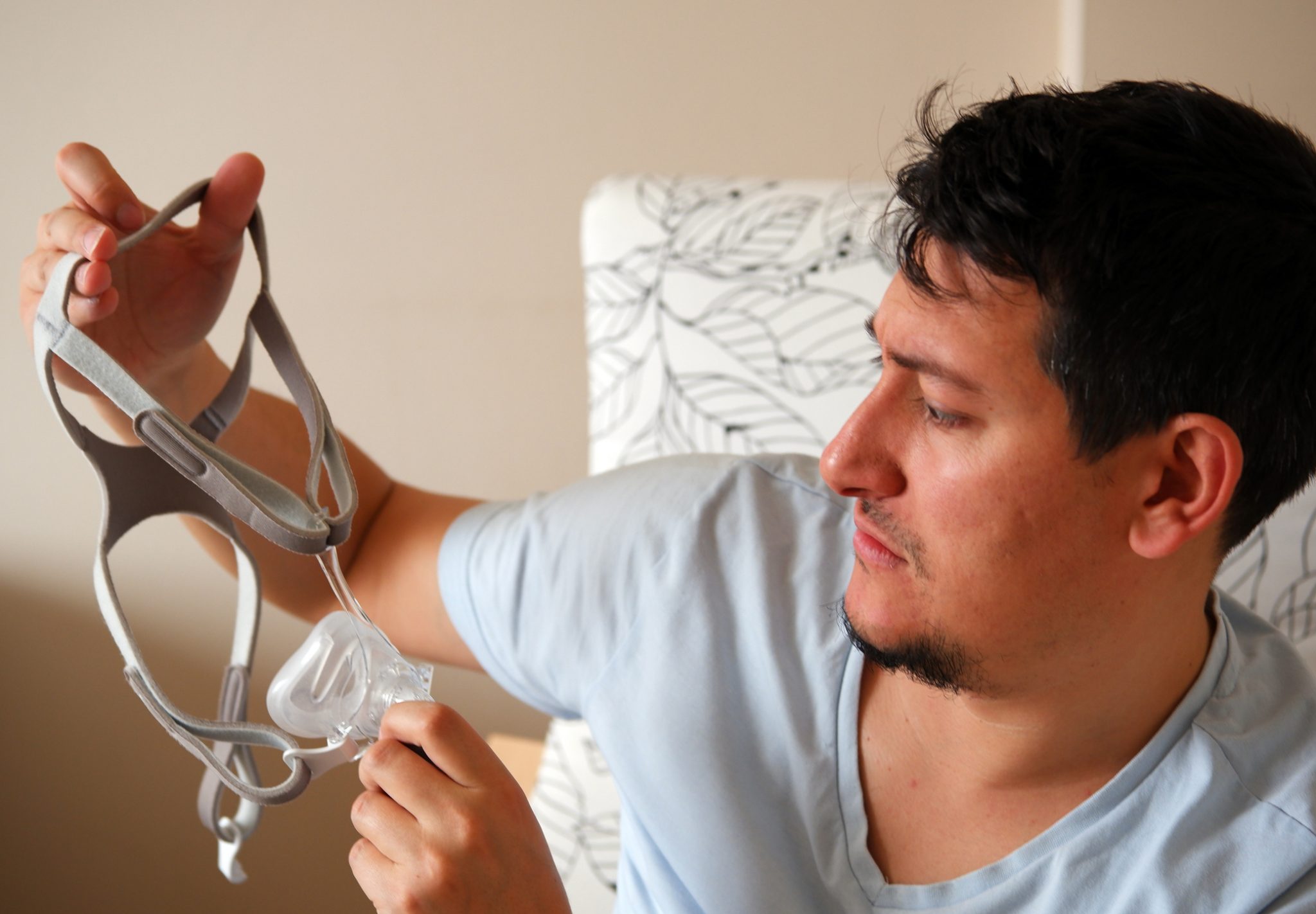 In June of 2021, Philips issued a voluntary recall of a number of its CPAP devices that contain PE-PUR sound-reducing foam. There are concerns that the foam may degrade into particles that enter the device's air pathway and become toxic when ingested. These chemicals have been linked to several different illnesses and cancers, and research is still ongoing to determine other potential risks of this foam.
Does it Matter How Long I Used This Product?
The scientific research and the claims are both in the early stages at this point. However, many different types of cancers are being researched by experts for a potential link with CPAP foam. Keep in mind that there needs to be a reasonable period when a victim uses a product and then develops the resulting cancer.
In other words, if you used one of the recalled products one time, you likely would not have grounds for a lawsuit even if you contracted cancer. Instead, there is a latency period that will most likely be approximately one year. This means that at least a year has passed from the first time you used the recalled device until you developed cancer. If you have met this latency period, then most forms of cancer will be reviewed by experts to determine whether or not there was a causal link with CPAP foam.
There may be exceptions to this, though, so it is best that you contact an experienced lawyer to fully understand and exercise your rights.
Types of Cancer that CPAP Foam May Cause
Some of the cancers that CPAP foam may potentially cause include the following:
Kidney cancer
Lung cancer
Colon cancer
Liver cancer
Philips CPAP Devices That Have Been Recalled
In June of 2021, Philips issued a voluntary recall notice for the following devices:
E30 (Emergency use authorization)
DreamStation ASV
DreamStation SV, AVAPS
SystemOne ASV4
C Series ASV, S/T, AVAPS
OmniLab Advanced Plus In-Lab Titration Device
SystemOne (Q Series)
DreamStation CPAP, Auto CPAP, BiPAP
DreamStation GO CPAP, APAP
Dorma 400, 500 CPAP
REMStar SE Auto CPAP
Trilogy 100 Ventilator
Trilogy 200 Ventilator
Garbin Plus, Aeris, LifeVent Ventilator
A-Series BiPAP V30 Auto Ventilator
Damages Available in a CPAP Foam Lawsuit
If you contract cancer after using one of these recalled products, you may be eligible to recover the following types of damages in a Philips CPAP lawsuit:
All medical costs, from hospital stays and doctor visits to surgeries and procedures to lengthy treatment protocols and prescription medications, to in-home care and assistive devices.
Lost wages for any time you are forced to miss on the job.
Loss of earning capacity to fill in the gap between what you would have earned had you not contracted cancer and what you are currently earning now due to your diminished health condition.
Pain and suffering for the physical and emotional anguish you have incurred as a result of this diagnosis.
Loss of consortium and loss of companionship to help compensate you for the reduced quality of your closest relationships
Experience is Crucial in These Cases
The primary concern here is that usage of these devices may cause cancer. Whether you have developed a form of cancer or another adverse health condition after using one of these recalled devices, our attorneys at Douglas and London advise that you hire an experienced lawyer to represent you in this matter.
With detailed scientific research required and facts still developing day by day, these cases will be complex. Hiring an attorney who has already gained extensive experience handling cases similar to this one– may help you maximize the amount of financial compensation you receive.
Fortunately, the legal system is built to hold companies like Philips accountable if they sell a harmful product on the market and customers suffer adverse health conditions as a result. However, Philips– and companies like it– are not in the business of giving away money for no reason. You will need to build your case properly to demonstrate that your usage of this foam did indeed cause your cancer. The right attorney will be prepared to do that on your behalf.
Contact us today for a free consultation
At Douglas and London, our defective medical device attorneys have earned over $18 billion on behalf of our clients since we launched nearly 20 years ago. We take pride in advocating for our clients, and we refuse to back down from big companies when they are not held accountable for their actions.
If you have questions about what kind of cancer CPAP foam can potentially cause, call us at Douglas and London today to book a complimentary consultation. Because we work on a contingency fee basis, there are no upfront legal costs.