Do CPAP Machines Cause Cancer?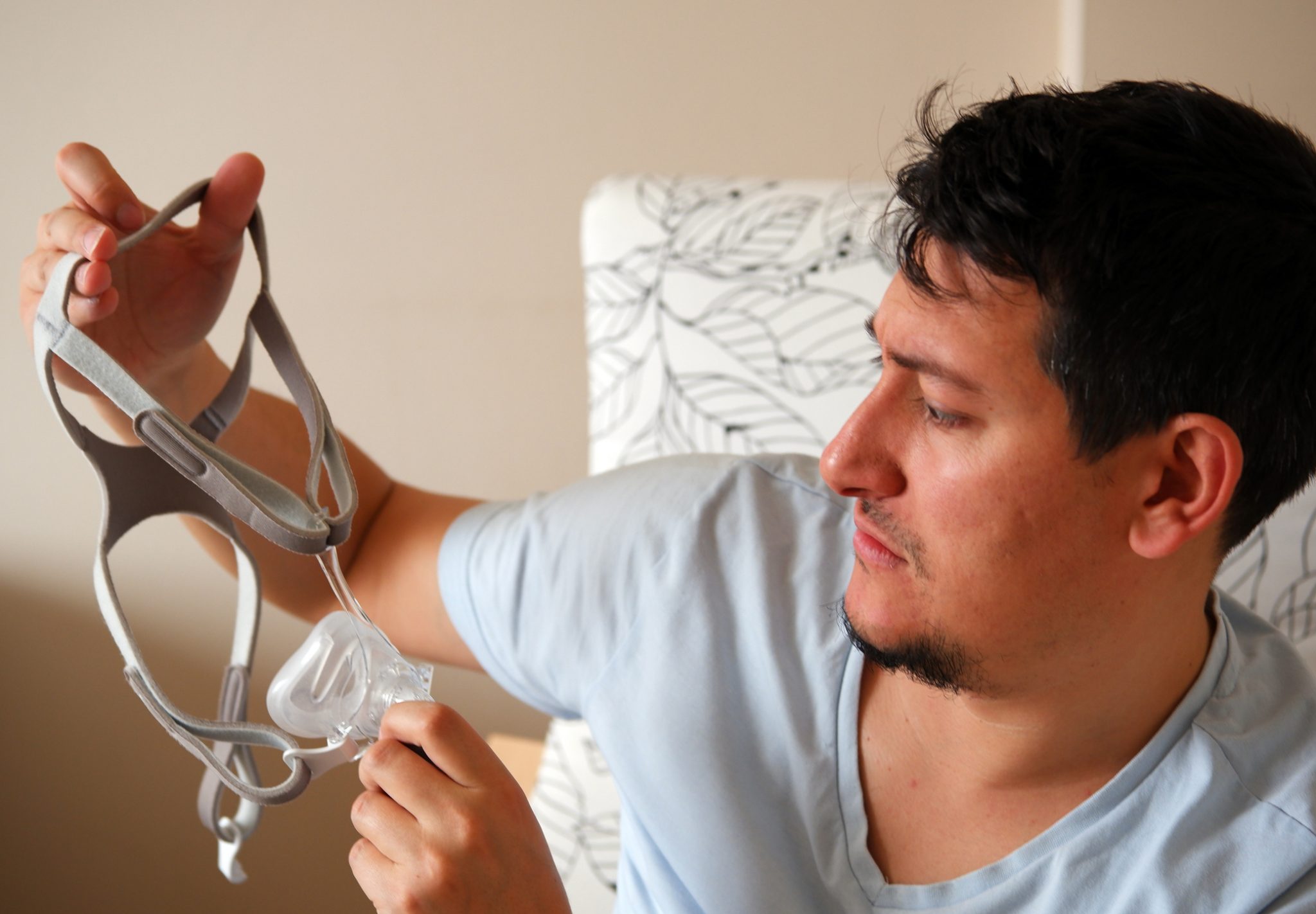 Some CPAP machines have been found to contain carcinogenic polyurethane foam. A number of patients have filed a CPAP lawsuit against one of the manufacturers, Phillips. Their lawsuits come on the heels of the company's announcement of a recall for their machines, citing the potential for patients to inhale carcinogenic materials while using them.
This news can be alarming for any patients who have used Phillips's sleep apnea equipment. If that describes you or a loved one, you should know that you have the right to explore legal action. At Douglas & London, we are scheduling free consultations for those affected by potentially defective CPAP machines. You may have the basis to pursue legal recourse against Phillips.
About the Phillips CPAP recall
On June 30, 2021, the U.S. Food and Drug Association (FDA) released a safety communication that notified sleep apnea patients of a recall issued by Phillips Respironics. The manufacturer recalled multiple ventilators, BiPAP, and CPAP machines, including non-continuous and continuous ventilators.
They did this because of potential health risks regarding the polyester-based polyurethane sound abatement foam. Phillips included the polyurethane in the design of these products to minimize sound and vibration. However, the company issued the recall because the foam could potentially break down and migrate to the airway of the device. This could allow patients to inhale chemicals or other potentially dangerous materials.
If you or a loved one used a machine affected by the recall, the FDA recommends speaking with a healthcare provider promptly to discuss whether you should stop using it. Note that continuing to use the affected products may increase the risk of lung cancer, respiratory injuries, inflammatory responses, asthma, and other health problems.
Your legal rights if you've been affected
Patients who have used these recalled devices and have not been diagnosed with a potentially related medical condition should follow their doctor's guidance. If you develop any unusual symptoms, including respiratory symptoms, consider speaking with your doctor promptly and be sure to mention that you used a recalled CPAP machine.
Those diagnosed with health conditions that may result from defective CPAP machines are urged to take immediate action to preserve their legal rights. Contact us at Douglas & London to discuss filing a CPAP lawsuit against the manufacturer.
Liability issues involved with CPAP lawsuits
A CPAP lawsuit is a type of product liability claim. Our defective medical device lawyers may file a lawsuit for any (or all) of the following reasons:
The device was defective in design– not designed to be as safe as possible for patients
The device was defective in manufacture– the manufacturing process introduced a flaw
The device was defective in marketing– the company failed to disclose serious health risks in marketing campaigns
At Douglas & London, we thoroughly investigate each case to prepare an airtight lawsuit and help our clients secure the compensation they need to care for themselves and their families.
Potential compensation available for affected patients
Any personal injury lawsuit—including a product liability claim—demands compensation for the plaintiff's injuries and other losses. Compensation, known as damages, may be economic. These damages are objectively calculable, such as compensation for medical expenses, lost wages, and loss of earning capacity.
Non-economic damages are subjective and not easily calculated.
These include pain and suffering, mental anguish, and loss of consortium. In some cases, our lawyers may also demand punitive damages. These are intended to punish the defendant for particularly egregious conduct. When you meet with our legal team at Douglas & London, we'll discuss potential compensation for your losses.
Consult experienced personal injury lawyers in NYC
Our clients choose us for many reasons, including our long track record of successfully litigating even the most difficult, complex personal injury cases. We've recovered more than $18 billion for our clients over the years, allowing them to move forward from their injuries and take care of their families.
If you or your loved one has been diagnosed with cancer after using CPAP treatment, call our law office in Manhattan today for a free, no-obligation consultation with our defective medical device attorney. We are committed to holding manufacturers accountable for taking risks with patients' health.