Taxi Accident Lawyer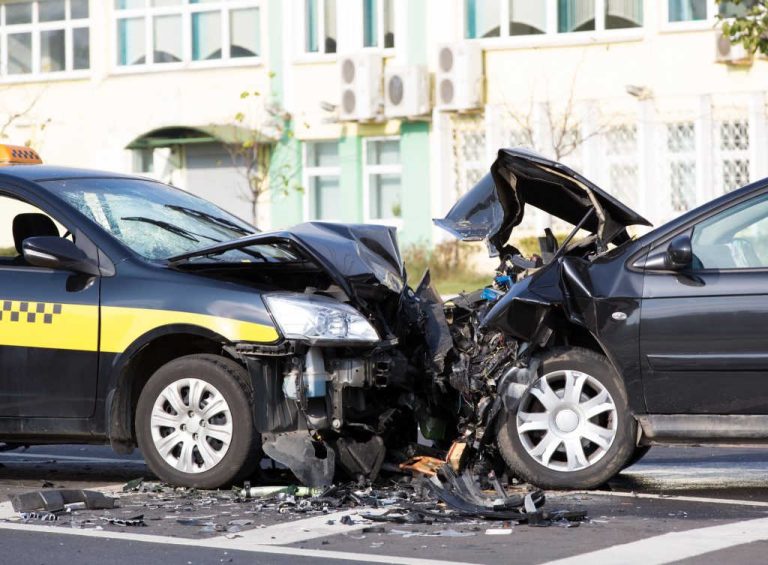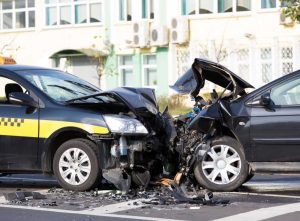 Thousands of New Yorkers take taxi cabs each day, so it should come as no surprise that with so many on the road, accidents are bound to happen. Like with any vehicle collision, these accidents have the potential to cause devastating injuries.
Taxi drivers have a reputation for aggressive driving. In their effort to complete a fare and begin another, they often speed or weave in traffic in an effort to arrive faster. This behavior substantially increases the chance of an accident.
If you suffered injuries in an accident with a taxi cab, you could be entitled to substantial monetary compensation to cover your short- and long-term medical bills and other losses. To learn more about your legal rights, speak with the New York City car accident lawyers of Douglas & London today.
Have Questions?
Click here to access our Car Accident FAQ!
New York City Taxi Accident Statistics
Unfortunately, taxi accidents are commonplace in New York City. According to statistics compiled by NYPD, there were more than 1,400 taxi accidents in December of 2019 alone. That works out to nearly one taxi accident an hour. This high rate of collisions highlights how significant the risks of a taxi accident can be.
Taxi accidents happen throughout the city. However, the statistics provided by the NYPD show that roughly half of all taxi accidents occur in Manhattan. This is not surprising given the volume of cabs in that borough, or the fact that other boroughs often rely on different means of transportation.
Rights of a Passenger Injured in a Taxi Accident
Most of the legal claims stemming from taxi accidents involve pedestrians, cyclists, or other motorists struck by the cab driver. However, the passengers within a cab have the right to pursue a claim for their injuries if they are involved in a taxi accident.
A passenger within a taxi cab could have multiple options for pursuing compensation. Cab drivers hold a high duty to their passengers, and these companies are required to carry hefty insurance policies in order to operate within New York City. However, a passenger could also bring a claim against the other driver in the crash if it turns out they were at fault. In either situation, guidance from a personal injury lawyer is vital. The right legal counsel can help maximize your financial recovery in many cases.
How a Taxi Accident Lawyer Can Help in NYC
Regardless of whether you were in the cab, in another vehicle, or simply walking down the street, the right attorney can help you with your claim if you suffered injuries due to a negligent cab driver. There are a variety of ways your personal injury attorney can assist with every aspect of your case. Some examples include:
Investigating the accident. A thorough investigation is central to every taxi cab accident claim. The team at Douglas & London can evaluate your crash to identify the responsible parties and develop a theory of liability.
Evaluate your claim. By carefully reviewing the facts of your case, our team can advise you on the strength of the claim and whether you could face counter-suits from the taxi driver or other individual.
Negotiating a settlement. We can help negotiate on your behalf. Our extensive experience dealing with insurance companies can be invaluable in obtaining the settlement you deserve.
Trying your case. When cases do not settle, our attorneys never back down from a challenging trial. We are ready to help you face down the taxi company and their insurance carrier in court and win.
Contact a New York City Taxi Accident Lawyer Today
The attorneys of Douglas & London have represented New Yorkers for decades. We are proud advocates for the injured, and we will never back down from a challenging case. Facing down the taxi companies and their insurance carriers can be challenging, but we have had success taking on these cases and winning.
If you are ready to discuss your legal options, call Douglas & London right away to schedule a free consultation.