Should I Accept a Check From the At-Fault Driver or Their Insurance
You are on the road with places to go when out of nowhere, you are involved in an accident. That moment changes everything— it can cause days, weeks, or even years of pain and financial strain. If the at-fault driver or their insurance company offers you a check, should you accept it? It may seem like a quick and easy way solution but think twice. Do not accept a check until you speak with an attorney because it can effectively waive your right to complete compensation.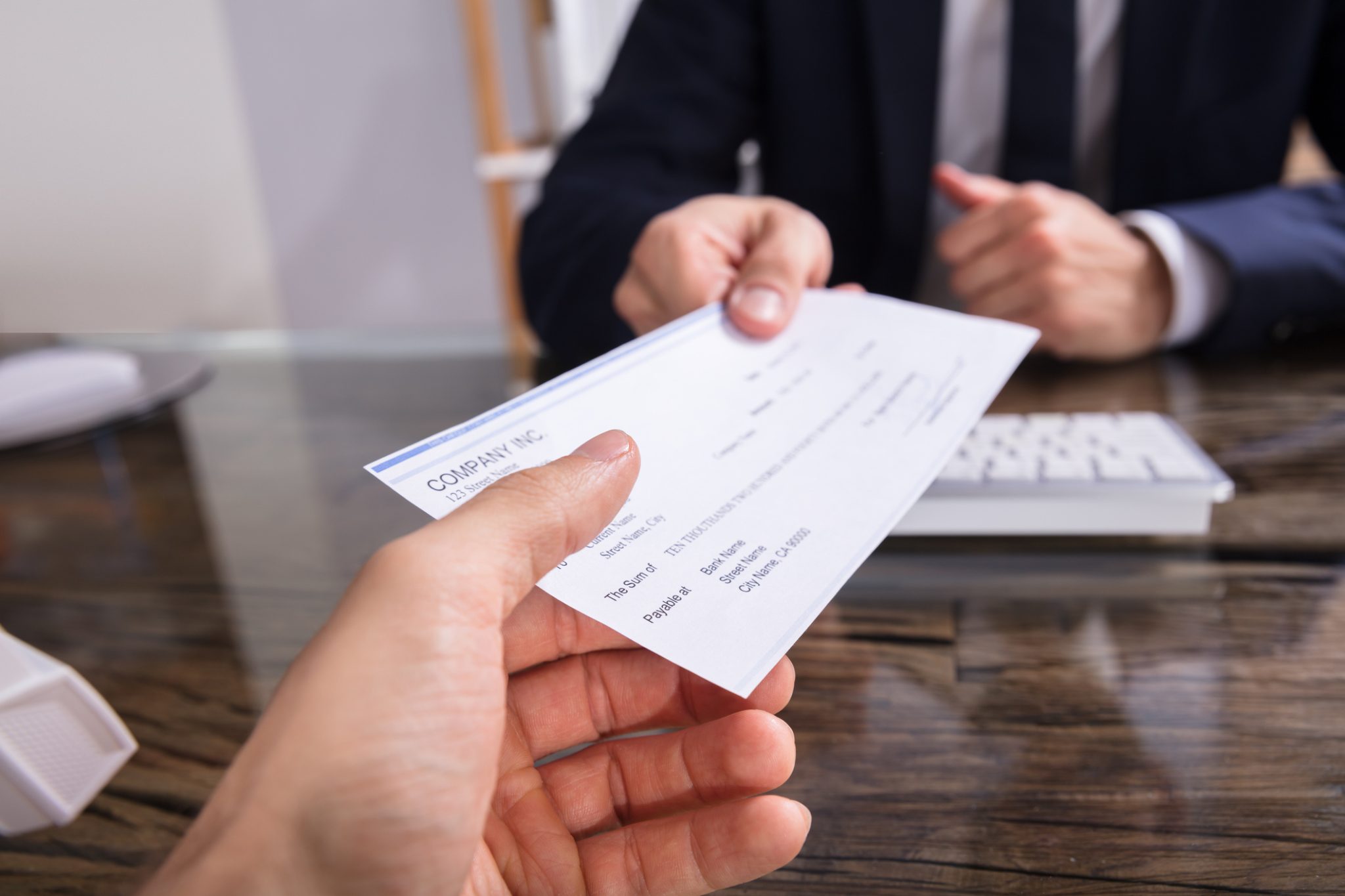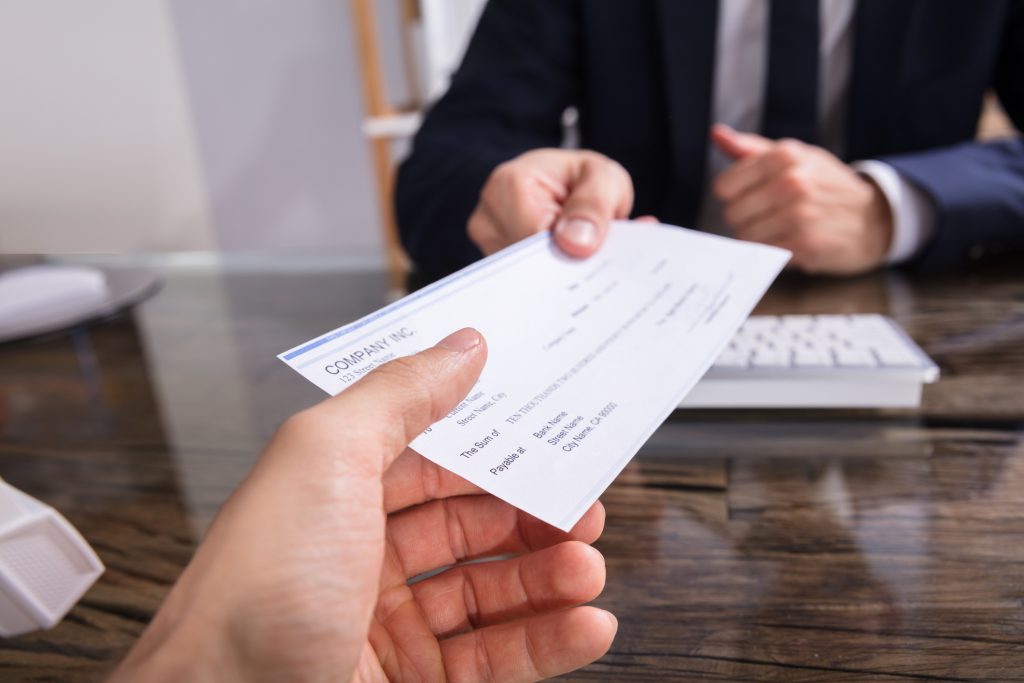 Have You Been Injured? Click to call for a FREE consultation!
What Happens When You Accept A Settlement Check?
If you are injured or suffered property damage, you may be entitled to receive compensation from the at-fault driver or their insurance company. Again, if you accept a check, you may be releasing all claims against the other party. This also means you cannot collect from their insurance company.
The extent of your injuries or damages may not be immediately apparent. Some injuries can take days or longer to appear. A repair for your car can end up costing much more than originally anticipated. In other words, if you accept a check right after the accident, it may be considered a final settlement. This may prevent you from receiving compensation for any other losses that appear later.
Losses Often Overlooked In Early Settlements
If you are offered a check early on, it is best to view it as an opening offer. You have the right to counteroffer with a more favorable number.
Avoiding a rush decision can allow you to make sure all of your losses are accounted for in the settlement check. Some of the losses that are often overlooked include:
• Non-economic damages – Damages that are not represented by dollar amounts, like pain and suffering, emotional distress, loss of consortium, and disability– are often left out of early low-ball settlement offers.
• Future damages – The injuries you experience may not fully resolve or may continue for some time in the future. You may need to work with professionals who can predict your future medical condition and calculate its value.
• Unique property – Evaluating special property, like a one-of-a-kind or rare vintage vehicle, can require expertise to obtain full compensation. If your accident involved special property, you might need to consider hiring someone who can offer a professional opinion.
Unless your accident was minor, without injuries, you may jeopardize your rights by accepting payment without speaking to a lawyer.
Injured in a car accident? Tap to call for a FREE consultation!
Effect Of New York No-fault Laws On Settlements
New York follows a no-fault structure for auto accidents. If you suffer injuries that are not deemed serious, your claim must be brought under your insurance policy instead of against the at-fault driver. But if your injury was serious, you can proceed on a claim against the other driver's insurance policy.
Before you settle your claim, speak with an experienced car accident lawyer who understands the New York no-fault system
Steps To Follow After A New York City Accident
Follow this checklist to protect yourself and your potential claim for compensation:
• Medical care– Unless the impact was minor and you are completely confident you did not suffer any injuries, seek medical treatment. Certain types of injuries, like head trauma or soft tissue injuries, may not be obvious right away. However, discovering them and treating them early– can improve your recovery.
• Legal advice– Speak with a lawyer as soon as possible to protect your rights. You may have a surprisingly short deadline to file a claim; evidence and witnesses can be difficult to track down after some time passes. Additionally, there may be more liable parties than originally thought. An experienced lawyer will look for these and other issues so you can be proactive.
• Notify your insurance company–This does not mean you should settle your claim; wait until you have more information. But you may be bound by contract to provide prompt notice of a claim.
• Property valuation– Your no-fault policy will only pay for personal injuries. If you have comprehensive or collision coverage, you may be able to recover compensation for the damage to your vehicle. First, you will need an estimate of the loss from a reliable source.
• Claim presentation, negotiation, and settlement– Once you have the information needed to value your claim accurately, you can negotiate a fair settlement with the other party.

If you have been involved in an accident, speak to an experienced New York City Car Accident Lawyer at Douglas & London to discuss your case. Our attorneys understand your situation and are here to help you fight for full compensation. Call today to schedule a free consultation.