Slip & Fall Lawyers in New York City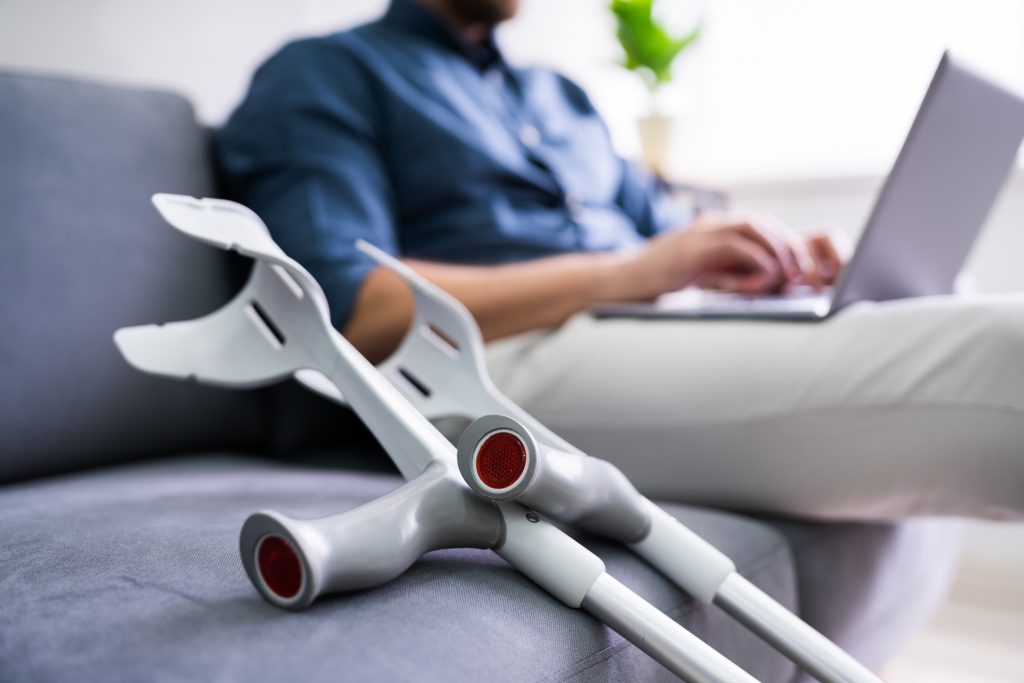 Were you injured in a slip and fall accident in New York City? If so, Douglas & London may be able to help you secure compensation.
Slip and fall injuries can happen anywhere including, retail stores, restaurants, parking lots, and government buildings. Your right to legal compensation varies with each type of property, your reason for being on the premises, the cause of your slip or trip and fall, the extent of your injuries, and other factors. Though legal remedy may not be the first thing on your mind in the aftermath of such an event, your expenses will add up quickly with medical bills, any long-term rehab requirements, and time off from work.
Get the help you need by contacting our team of slip and fall attorneys. For nearly two decades, Douglas & London has helped Manhattan residents collect fair settlements and high jury awards to help cover the losses sustained at the hands of a property manager or owner's negligence. Best of all, it costs nothing to contact us for a case review.
Who is Liable for a Slip and Fall Accident?
It is a property owner's responsibility to ensure reasonably safe premises for guests and visitors at all times.
Slip and fall accidents are often caused by preventable factors, such as:
Cracked or uneven sidewalks and parking lots
Icy walkways
Loose floorboards
Poor lighting
Broken handrails
Tripping hazards
Wet floors
Debris
What Can Slip and Fall Lawyers in NYC Do For You?
A slip and fall lawyer can:
Investigate the cause of your accident and review prior property negligence reports.
Consult with experts to accurately assess damages, tallying current expenses and likely future costs.
Provide sound legal advice to increase your chance of obtaining the maximum recovery.
Notify all appropriate parties and attempt to negotiate a settlement through insurance carriers.
File the complaint with the court and ensure service of process to defendants.
Liaison with the defendant on your behalf to negotiate a fair out-of-court settlement if possible.
Gather testimony from witnesses and experts to help establish liability, medical costs, the impact on your ability to work, and other matters.
Fight for your rights in civil court if necessary, overcome any appeals, and enforce judgments.
NYC Slip and Fall Settlements
Douglas & London gets results. We know what is possible and what is fair in terms of settlements and jury awards. While every case is unique, we have achieved substantial NYC slip and fall settlements, including:
$1,725,000 for a department store trip and fall accident, resulting in lower lumbar injury.
$750,000 for a hospital fall, resulting in a hip fracture.
$825,000 for a slip down icy stairs, resulting in spinal fusion and torn rotator cuff.
Slip and Fall Accident Compensation
When it comes to slip and fall lawyers, NYC residents turn to Douglas & London to recover damages for economic and non-economic losses. Such compensation might be related to any of the following:
Doctor bills, medication, surgeries, hospital stays, assistive devices, and rehabilitative care.
Wage loss and loss of future earning capacity.
Pain and suffering.
Loss of household services, consortium, and companionship
Permanent impairment, disability, scarring, disfigurement.
Contact Slip and Fall Lawyers in New York City for a Free Consultation
Please fill out our contact form or call us to schedule a free case review. If we accept your case, our legal fee is due only upon a successful outcome wherein you receive compensation for your injuries. Keep in mind, there are strict time limits for filing a slip and fall lawsuit. So, please don't delay! We look forward to meeting you.