How did JUUL illegally target minors?
Robert Jackler, who is the principal investigator at Stanford University School of Medicine program which studies the impact of tobacco advertising, has noted that JUUL Labs executives have boasted that they run "the most educated company, the most diligent, the most well-researched."
If JUUL does have a well-researched marketing campaign and they're true to their mission statement – to improve the lives of the world's 1 billion adult smokers – then there should be no mistake that they are targeting smokers within that market.
According to the Centers for Disease Control (CDC), most smokers are over 25 and taper off by midlife. "If you were designing an ad campaign to hit that target audience, JUUL's is misaligned," according to tobacco advertising expert, Robert Jackler.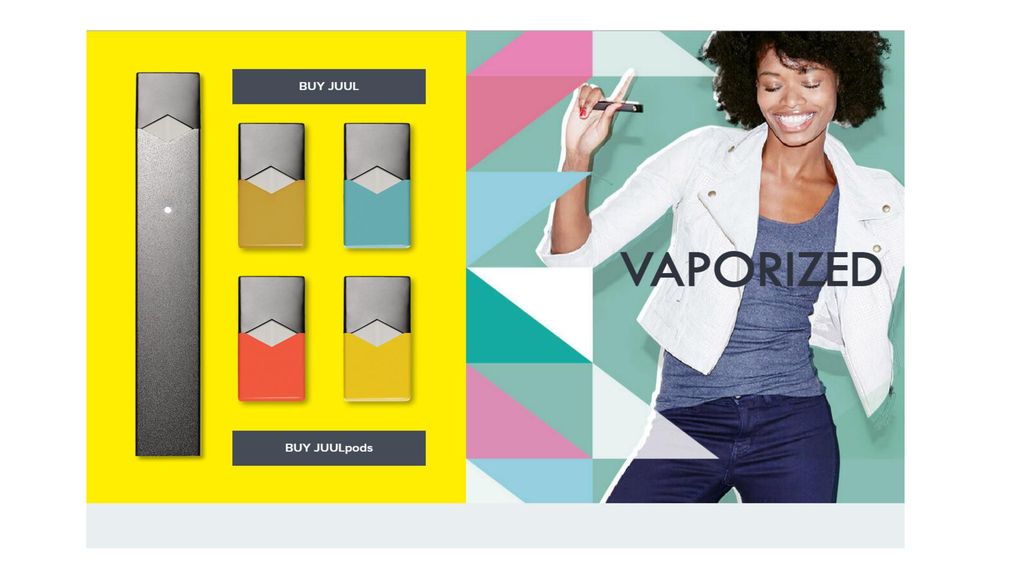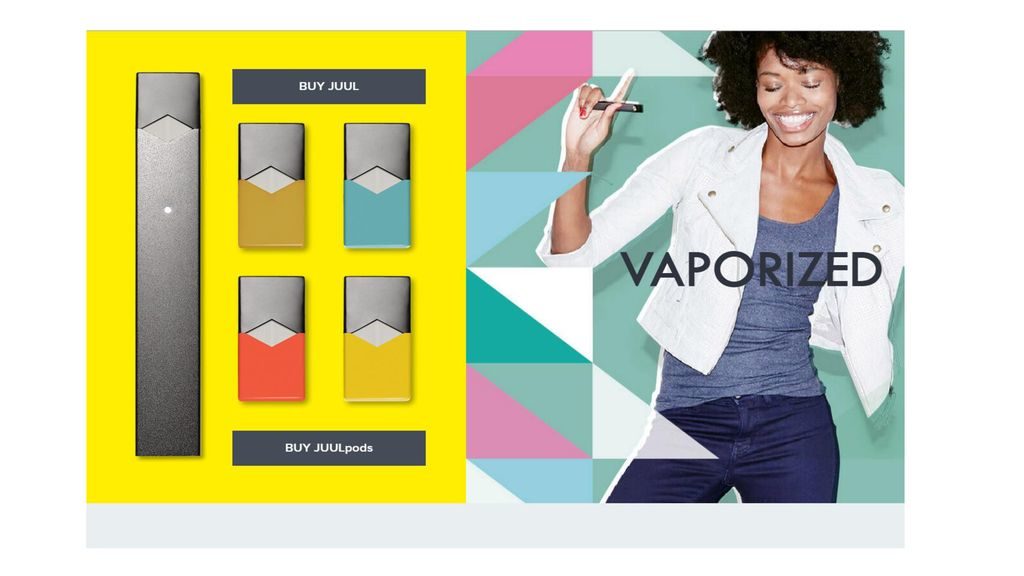 E-mail Marketing
According to Jackler, JUUL's website had a stealthy e-mail technique that is attached to their screening process. The website requested all visitors to input their birthday and the last four digits of their social security number. Those who weren't old enough were denied access but were still added to JUUL's e-mail list serve. Those rejected minors would then begin to receive promotional e-mail campaigns for new fruity flavors and a discounted starter kit rate of $49.99.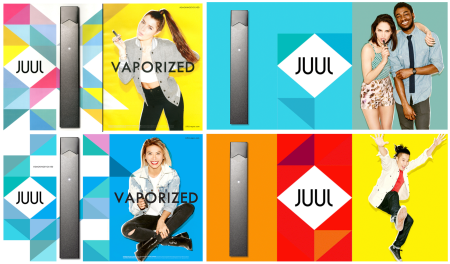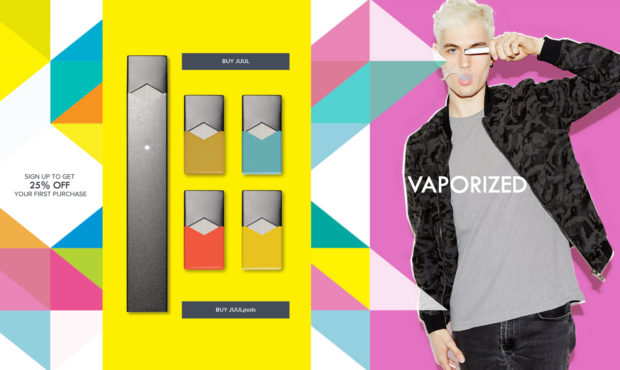 Print Ads
Above are advertisements that ran in 2015 as part of JUUL's launch campaign "Vaporized" in Vice Magazine, a publication which claimed to be the "#1 youth media company in the world." Vice was widely known as a magazine read by teenagers and a publication that major brands were falling over themselves to advertise in.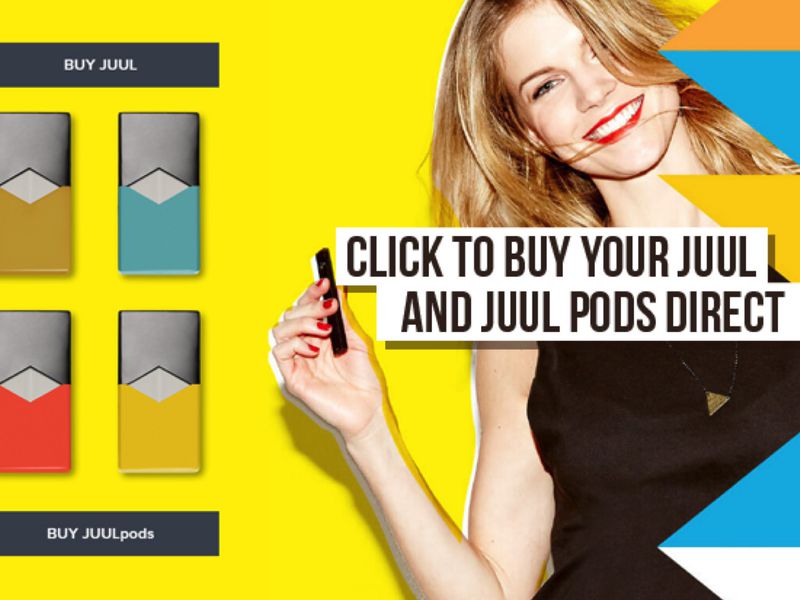 Events
JUUL has had at least 25 sampling events and launch parties between June 4 and December 8, 2015 to attract new consumers with free samples. More than 1,500 samples were given out at each event, according to materials viewed by Business Insider from the Los Angeles-based advertising firm that helped JUUL plan the events. The FDA eventually had to revise a 2010 regulation which banned free samples of tobacco products to include e-cigarettes.
"One of the most important provisions to help reduce youth access to tobacco products is the prohibition on free samples of tobacco products," former FDA Commissioner Scott Gottlieb said in a statement.
"With more youth using e-cigarettes than any other tobacco product, it's critical that manufacturers and retailers understand how we intend to enforce this provision," he said.
As you can tell, these were youth oriented entertainment events which were either music or cinema themed. There was one main goal of these events: to give our as many free or heavily discounted JUUL products that they could.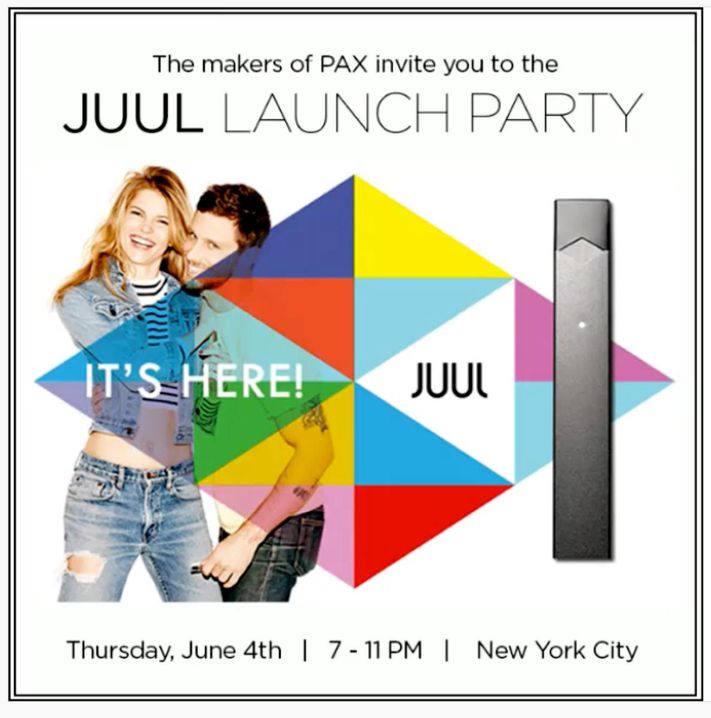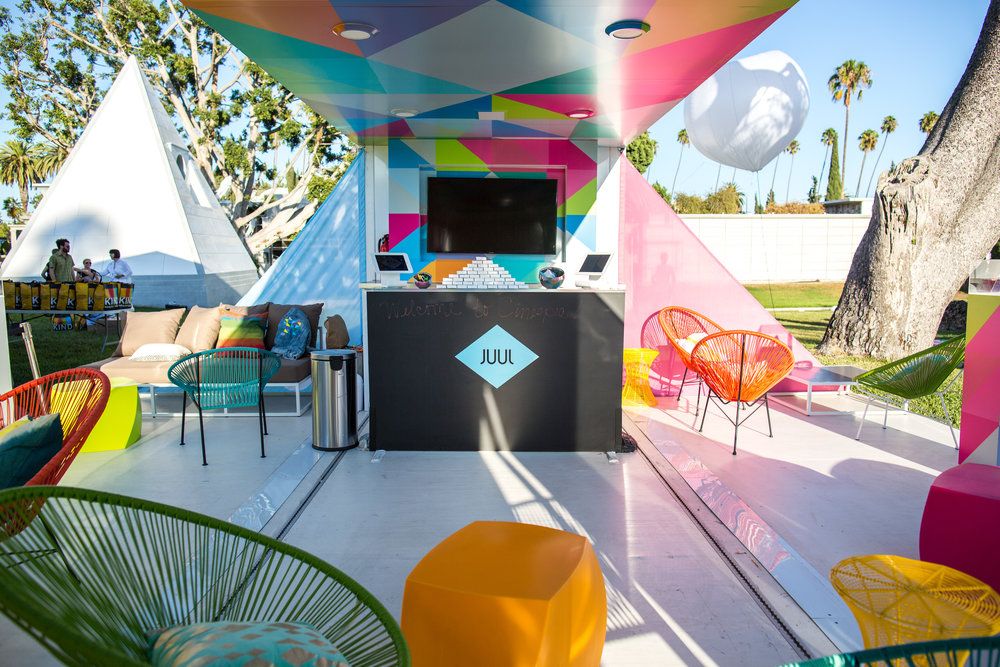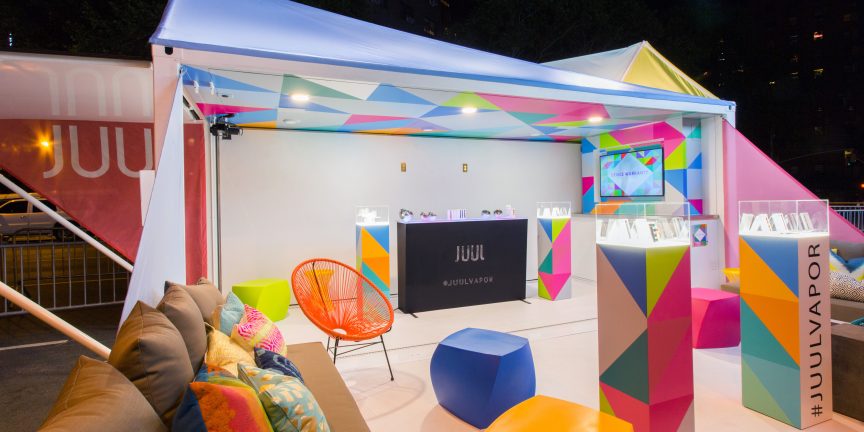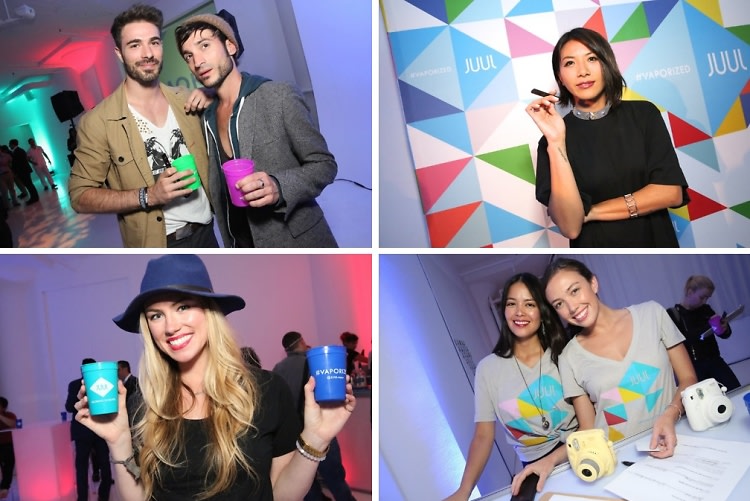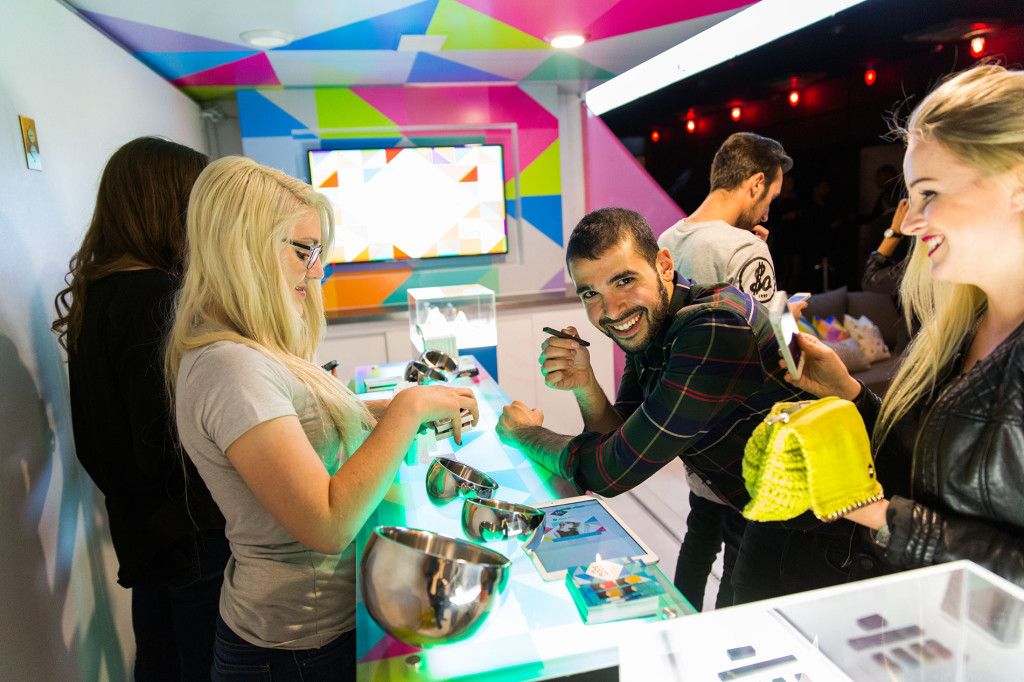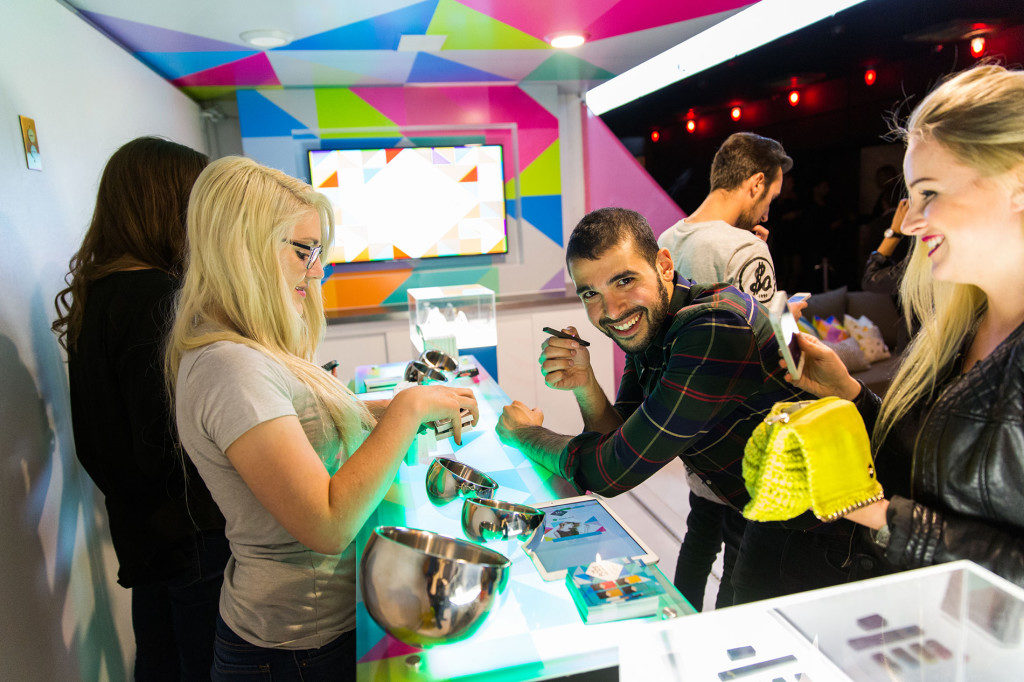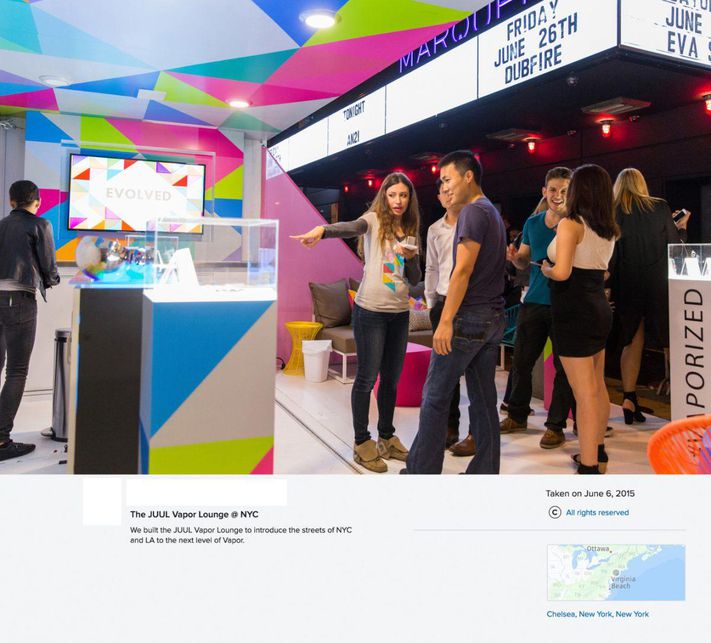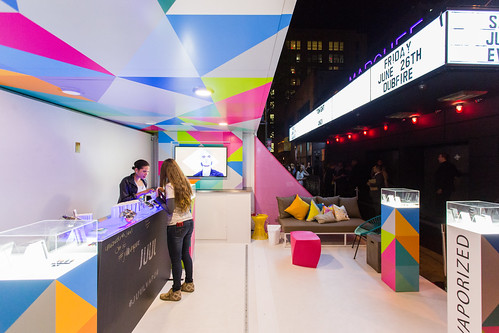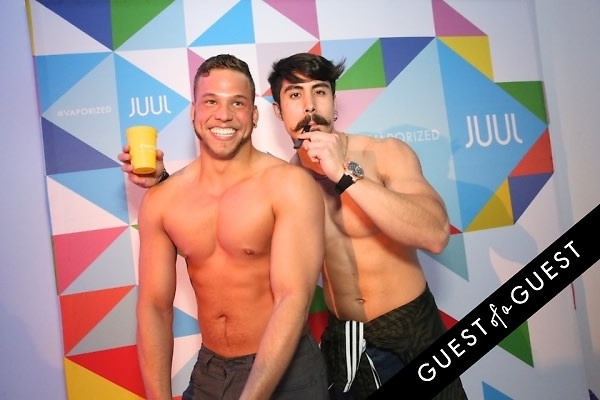 Social Media
JUUL used social media influencers since they began in 2015. Social media influencers are users with a large following who get paid by retailers to raise brand awareness and drive sales to their own following.
The Federal Trade Commission has opened an investigation into the company's marketing. The Wall Street Journal says the FTC is "looking at whether JUUL engaged in deceptive marketing, including by targeting minors or using influencers." JUUL spent more than $200,000 marketing to young people through recruiting influencers alone, according to a Congressional report.
JUUL still has an active official Twitter account, for which almost half of the followers are teens between the ages of 13-17. Of nearly 10,000 individual Twitter followers, researchers estimated that 45% were 13- to 17-year-olds and 44% were 18- to 24-year-olds. Under 12% were 21 or older which is the legal age to purchase JUUL on their website or to buy JUUL in certain states.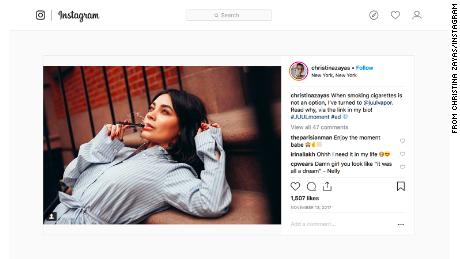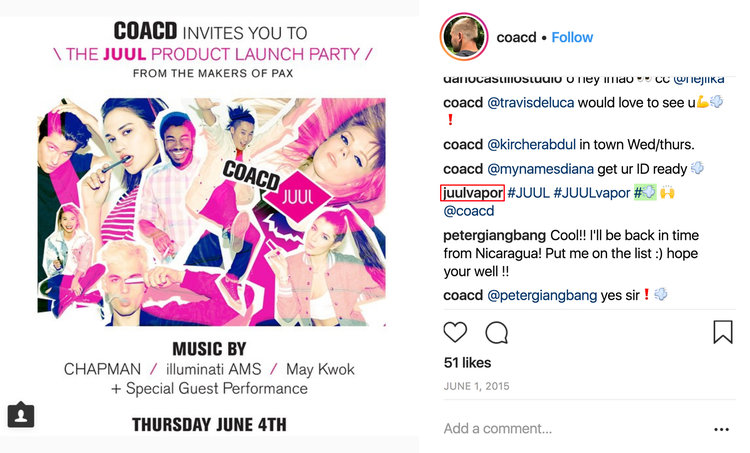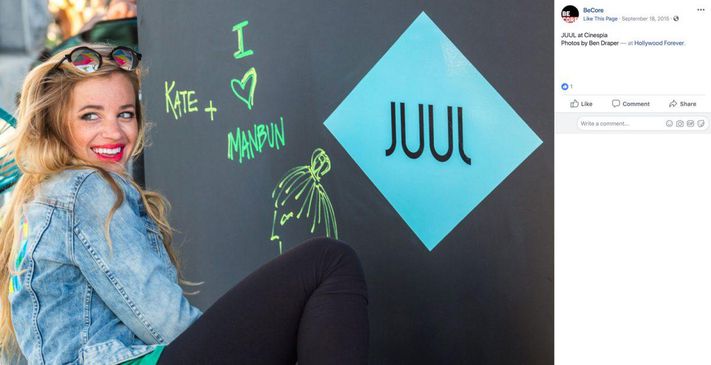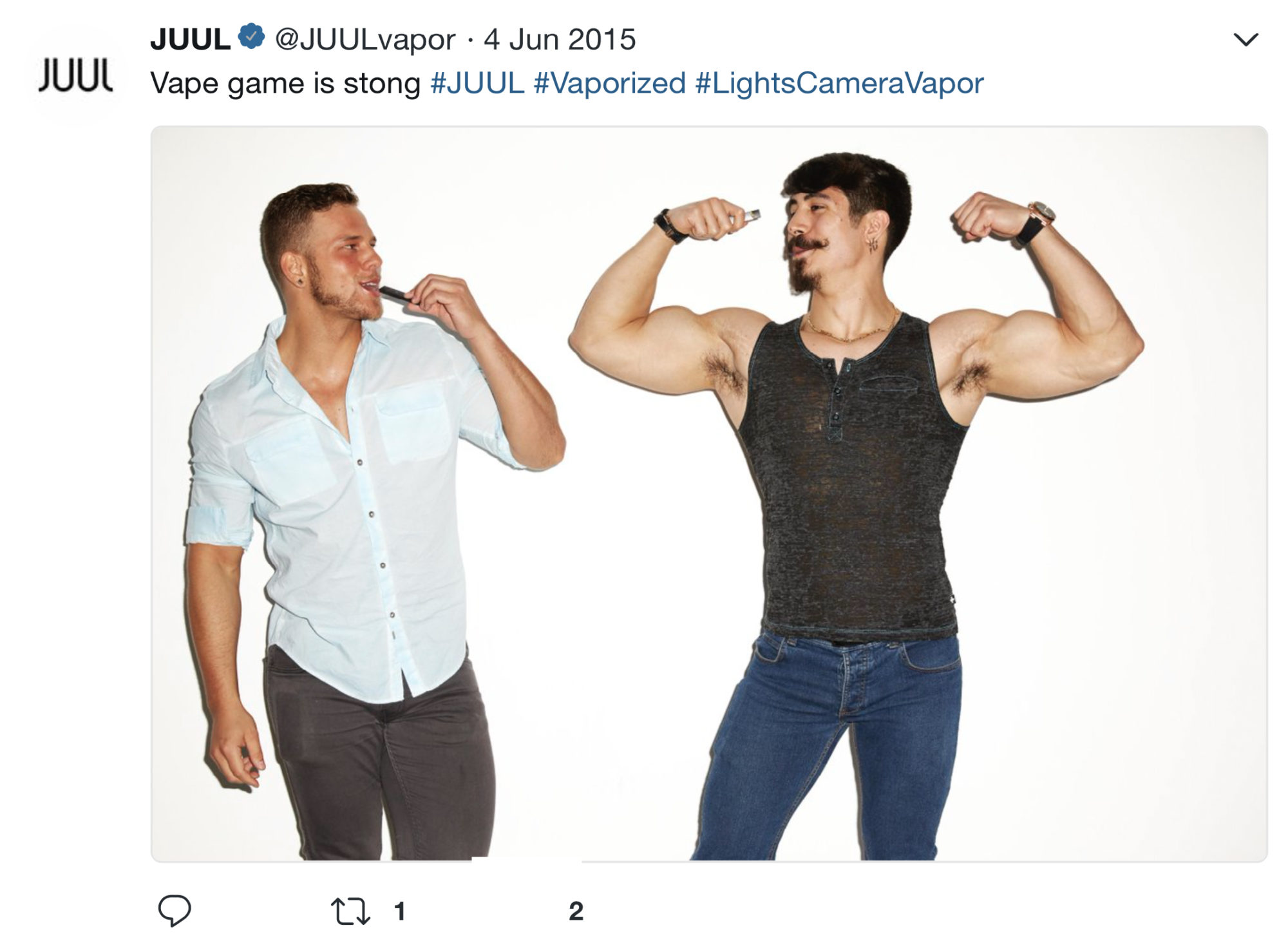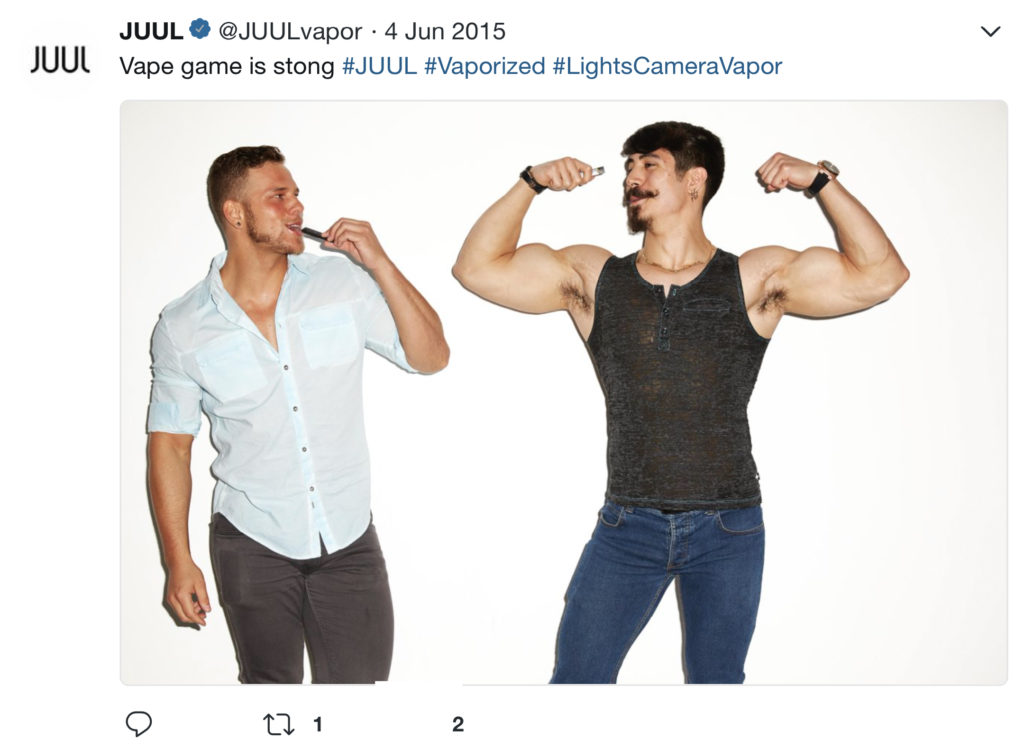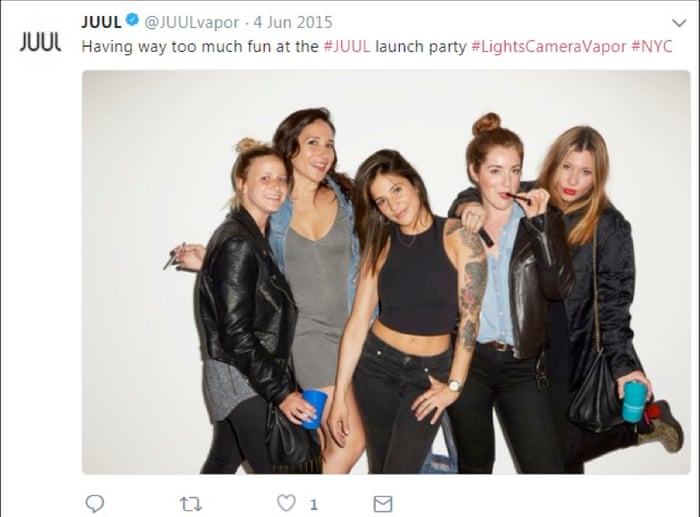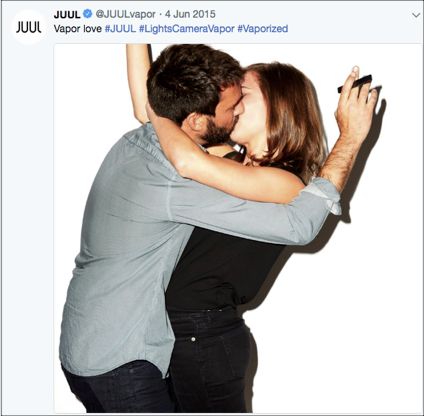 Schools and Youth Activities
In the summer of 2018, JUUL Labs paid a charter school organization in Baltimore $134,000 to set up a 5-week summer camp – with no teachers present – to teach children about healthy lifestyles. The curriculum was created by JUUL.
Other schools across the country were offered $10,000 by JUUL for the right to talk to students in school or after school. In some of these talks, JUUL representatives told students that JUUL "was much safer than cigarettes" and that JUUL was "totally safe."
"JUUL has ignored the law, and very concerningly, has made some of these statementsin school to our nation's youth," FDA Commissioner Ned Sharpless said in a statement.
JUUL also sponsored music and film events including one at Sundance Film Festival with appearances by Nicolas Cage, Elijah Wood, will.i.am, Dan Reynolds of Imagine Dragons and more.
JUUL's Actions
First, JUUL has apologized. JUUL co-founder Adam Bowen has admitted that initial advertising used by the company was "inappropriate." "When we launched JUUL, we had a campaign that was arguably too … lifestyle-oriented, too flashy," he said. JUUL's CEO Kevin Burns has also apologized to the parents of children who are addicted to his company's product.
In July 2018, a JUUL spokesperson indicated that the company has worked with social media companies to remove youth-oriented content with some 4000 such posts removed from Facebook and Instagram. For example, the "Vaporized" ads above were expunged from Social Media. On November 14, 2018 JUUL shut down their Facebook and Instagram accounts in the United States and have recently stopped featuring models on their active social media accounts.
JUUL has also stopped reaching out to school to develop e-cigarette curriculum earlier this year after learning that having its name attached is more harmful than helpful to their case. They were ripped for even considering this approach by Massachusetts Attorney General Maura Healy back in July.
Some argue whether or not these are genuine moves by a company who realized their mistake or if these are forced PR moves now that they're being investigated. Either way, JUUL is cleaning up a mess they started and the company's future depends on them being successful at it. Former FDA Commissioner Scott Gottlieb said, "If these manufacturers don't do more to address the youth use of products, they won't be able to stay on the market."
What can we do?
We've all seen this with big tobacco before. With Altria – the owners of Marlboro makers, Phillip Morris – having billions of dollars invested in JUUL, we're seeing big tobacco do this now! According to the FDA, JUUL has broken the law and is currently under criminal investigations by other government agencies.
If you or a loved one are addicted to JUUL since you were a minor, you may be eligible to compensation. Douglas & London has experience fighting big tobacco and other billion dollar corporations. Contact us on our website or call us at (800) 963-4444 for a free case evaluation. There is no out of pocket costs and you don't pay unless we win.