Wrongful Death Statutes of Limitations
By Michael London on December 06, 2018
---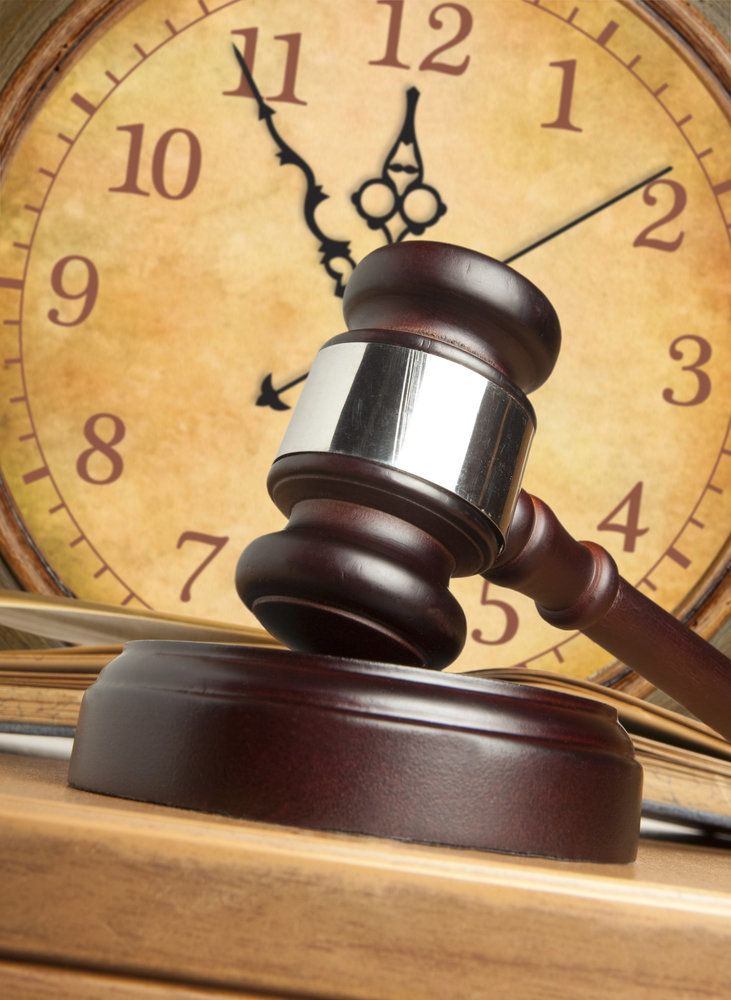 The loss of a loved one can lead to a difficult time. Grief can take many forms, and it can take a long time before you feel that you can move forward after the death of a loved one. This is especially true when the death of the loved one comes as a result of another person or party's negligence. In these cases, filing a wrongful death lawsuit and seeking damages may be an essential part of closure. New York, NY attorneys Gary J. Douglas and Michael A. London can help with these cases.
The legal team at Douglas & London would like to consider the time limits during which wrongful death lawsuits may be pursued. These are known as statutes of limitations.
What Is a Statute of Limitations?
A statute of limitations is a time limit during which a lawsuit must be filed. This provides a reasonable amount of time to seek legal action against a negligent party. While there are some incidents without a statute of limitations, this only applies to serious criminal charges, such as pre-meditated murder.
Why Are Statutes of Limitations in Place?
Statutes of limitations provide a reasonable timeframe for a case to be filed. They help preserve the integrity of the legal system as well as the strength of your case. Because of statutes of limitations, evidence is not subject to serious deterioration due to passing time. Similarly, witness testimony is minimally affected by lapses in memory caused by the passage of time.
Wrongful Death Statute of Limitations in New York
In the state of New York, the statute of limitations for wrongful death cases is two years from the date of the deceased's passing. That means loved ones must be diligent and file their wrongful death lawsuit in time.
What Happens If the Statute of Limitations Passes?
If the statute of limitations has passed and no wrongful lawsuit has been filed, the surviving loved ones of the deceased will no longer be able to take legal action against the negligent party. The chances of an exception to the statute of limitations is extremely low, and would have to involve exceedingly extraordinary circumstances.
Given the realities of the statute of limitations, it's important that you file your case in a timely manner. Working with an attorney will be in your best interests, and it's important that you speak with that legal representative right away.
File Your Wrongful Death Lawsuit as Soon as Possible
A civil lawsuit can take months if not years to be brought to a resolution. Several months may pass before a settlement is reached, and much longer may be required if your case goes all the way to trial. While you have two years from the death of a loved one to file your case, starting the legal process sooner rather than later is in your best interests.
By working with an attorney as soon as possible, be can help you understand what evidence and documentation is required, what your options are, and what steps are next. We know that the loss of a loved one is an emotionally difficult time, but we can offer peace of mind early by moving your case forward as you focus on grieving and putting your life back together.
Speak with Experienced Wrongful Death Attorneys
For more information about your legal rights and options in wrongful death cases, be sure to contact an experienced wrongful death lawyer. The attorneys of Douglas & London are here for you. You can reach our law firm by phone at (212) 566-7500.
Related to This
"Since the inception of the firm, Douglas & London has taken the opportunity to give back to the community. It is a right, a privilege and a responsibility our firm takes very seriously. We fully understand that without community, there's no Douglas & London."

-- The Team at Douglas & London